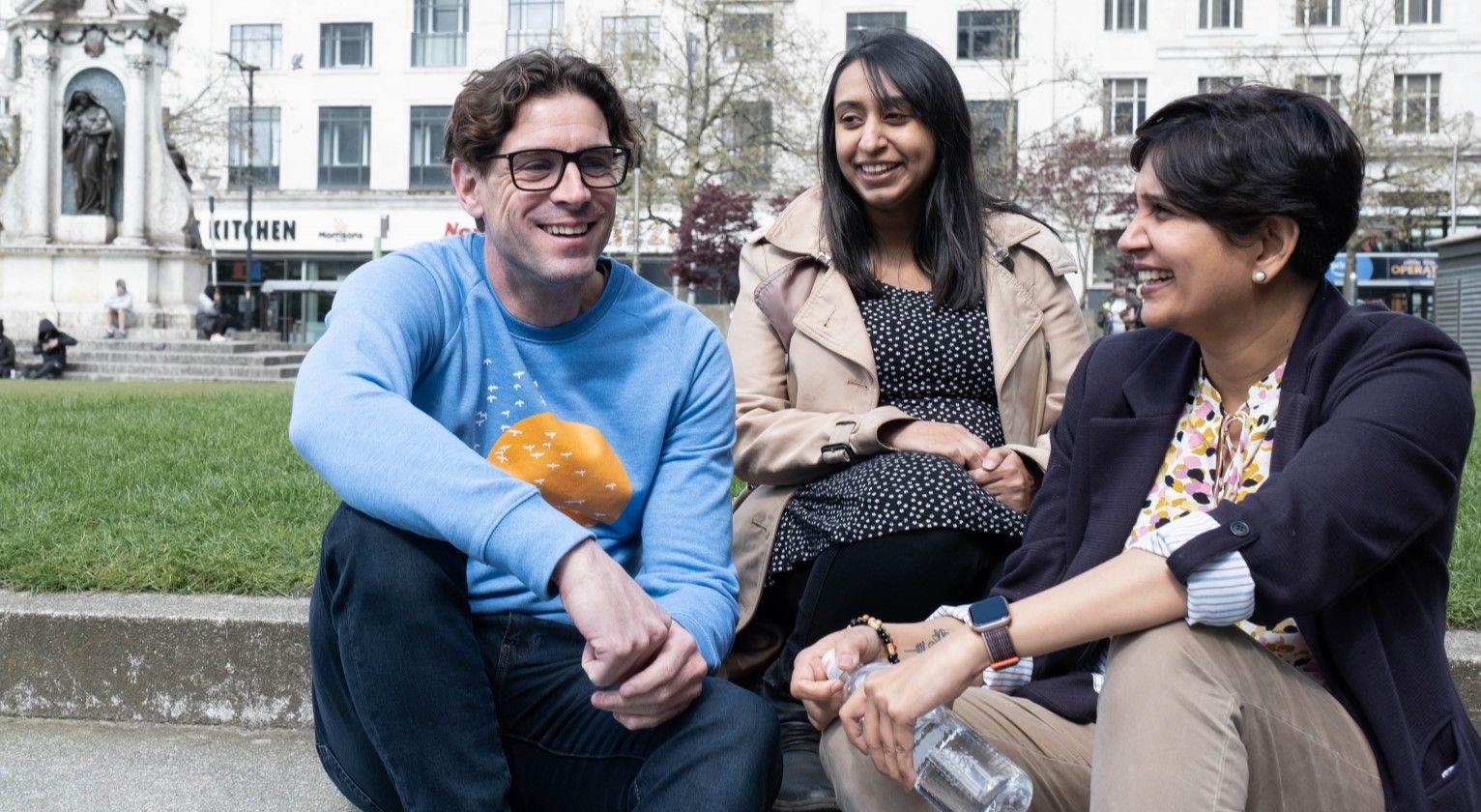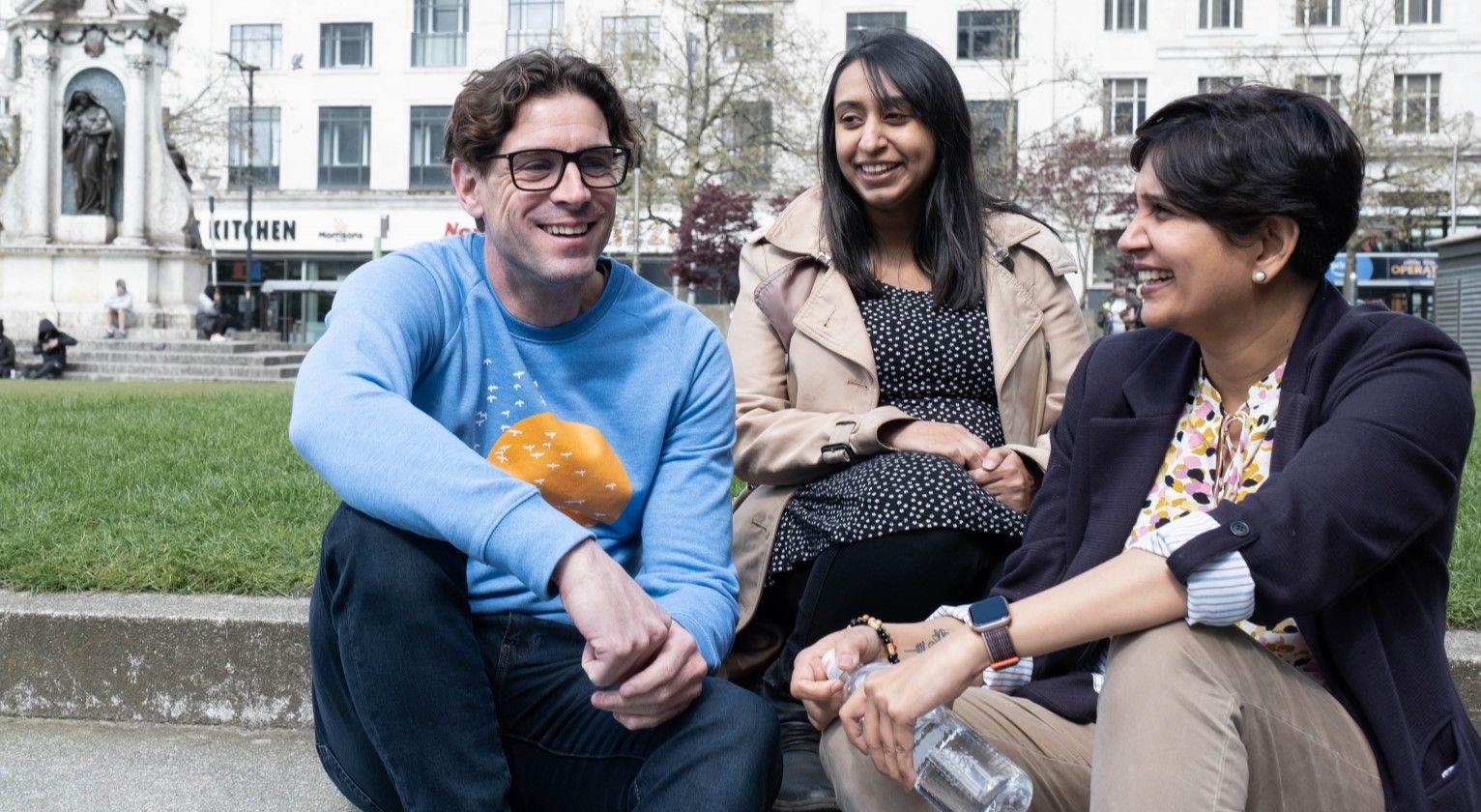 Our Returner opportunities are designed to assist people returning to work after a career break of 18 months or more. Meet some of our Returner colleagues.
Olufunke Oladinni, Business Analyst

Olufunke returned to work on a flexible part-time basis after an extended career break to look after her son.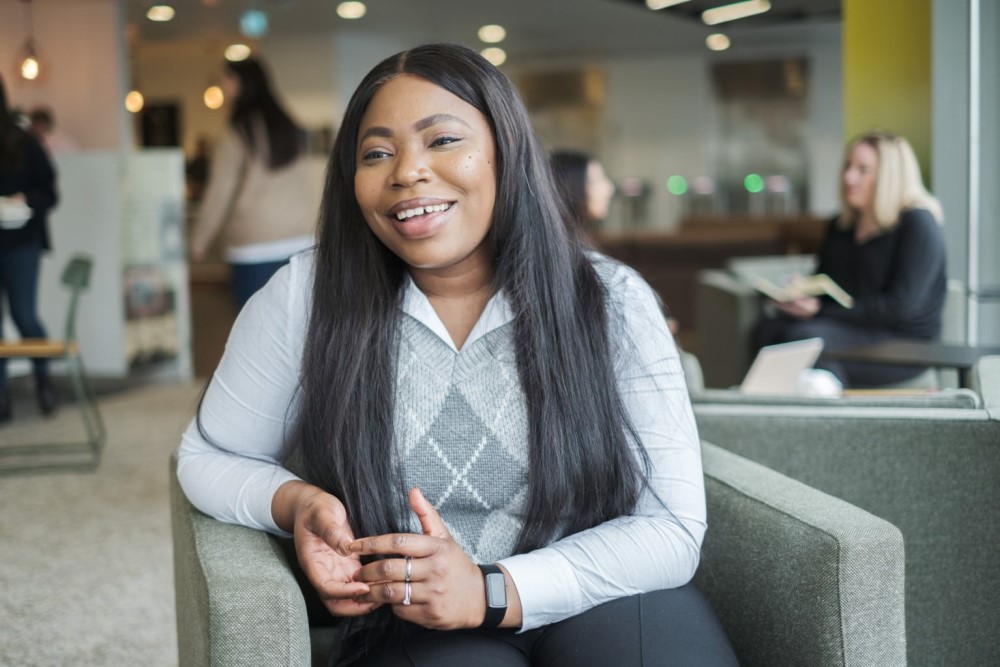 "I was a Business Analyst contracting in the financial services sector for some years and was between contracts when I found out I was expecting my son. I decided it was a good time to take a break to spend some time looking after him. So, I took an extended career break, which turned out to be three and half years.
It was around the end of this time, that I began to feel it was right for me to look for a new role. And I can't deny that I wasn't a little bit nervous about it, not having worked for a while. Also, I needed to return on flexible part-time basis and knew this would potentially be a challenge to find.
I was worried that not being in the workplace for some time and a little out of touch with the latest knowledge-based changes could be a problem for some recruiters. And for me, I hadn't worked from home and knew that I'd have to adjust to the new ways of working.
What really attracted me to the Lloyds Banking Group Returners was the big focus on flexible and agile working, both are very important to me as wanted to return on a part-time basis. Allowing me the time I needed to be with my son but also contribute to my role and my team.
I had a good network of colleagues already working for Lloyds Banking Group, who were all very passionate about their roles - so it felt the right choice for me and gave me the courage to apply for a Business Analyst role through the Returners. It was a seamless recruitment experience and I was offered a role in the work I wanted to do.
My team have been key in helping my confidence grow, while I adjusted back at work. They've been both supportive and patient with me, always spending time sharing their knowledge with me. Team meetings are arranged within my working hours and there's always flexibility to catch up later.
Through their support, I've been able to continue with my professional qualifications, which is amazing. I'm so proud of how quickly I've been able to 'get up to speed' with the agile projects I've been delivering. And I've been able to share my previous analytical knowledge with the team, so it's a win, win.
I'd say if you want to return to work, just do it as you can bring valuable skills and knowledge to your new team. And for me the work life balance through the flexible working arrangements has been so good. The Returners was perfect giving me the time I needed to transition back into work smoothly. It definitely helped me get the role I wanted."
Justin Pierce, Project Manager
Justin chose a Project Manager role from the Group's Returner opportunities to ease himself back in after eight years away being a full time dad and carer.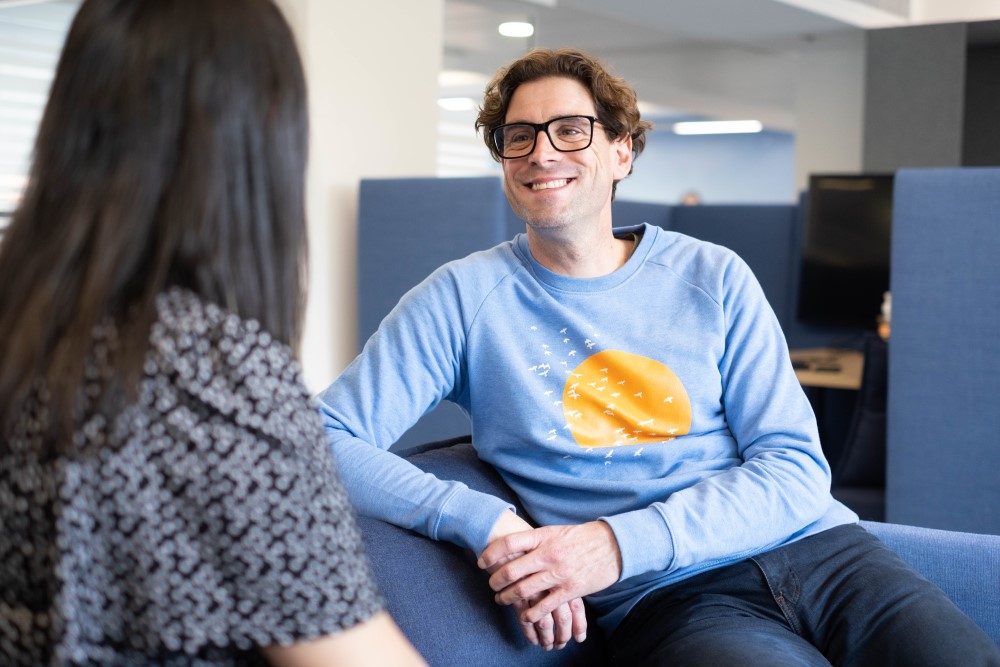 "I was working as a Project Manager at a major competitor, when I experienced a very challenging and emotional period in my life trying to secure custody of my son, who was around five years old at that time. I was faced with lengthy court battles, meeting the needs of demanding social workers and trying to keep everything together both at work and at home… something had to give.
So, I gave up my job and took a career break to concentrate on being there for my son and was eventually granted custody of him, becoming a full-time Dad until he became a teenager. Having taken around eight years off work to look after him and my sick Mother, it was the right time to return to work as I knew my son was now of an age where he didn't need me as much. So, I started to look for jobs back in Project Management.
I found two Project Manager roles, one was at a previous company I respected and the other at Lloyds Banking Group, so applied for both. I was offered both roles but, as the Lloyds Banking Group Returners was centred around coming back into work after a break, it seemed a perfect fit for me.
It was daunting returning to workplace after such a long time and I suffer from Imposter Syndrome, so fitting in was a big concern for me. My team have been fantastic, very inclusive - providing amazing support with the work I'm involved in. My Line Manager has been very understanding, giving me projects based on how I feel and at a pace that I can manage.
I can't deny that I've had some days when I've struggled but the support around me has been incredible. I think because of this, I've grown to feel comfortable being open and honest about my situation with my team, which is very important for me.
I love being a Project Manager, and I can't recommend the Lloyds Banking Group Returners enough. It'll springboard your career, giving you the best opportunity to relaunch yourself and maximise your full potential."
Nicola Hamilton, Business Analyst

Nicola returned to the Group after some time travelling and living abroad. She was delighted to get a Business Analyst role alongside colleagues she'd previously worked with.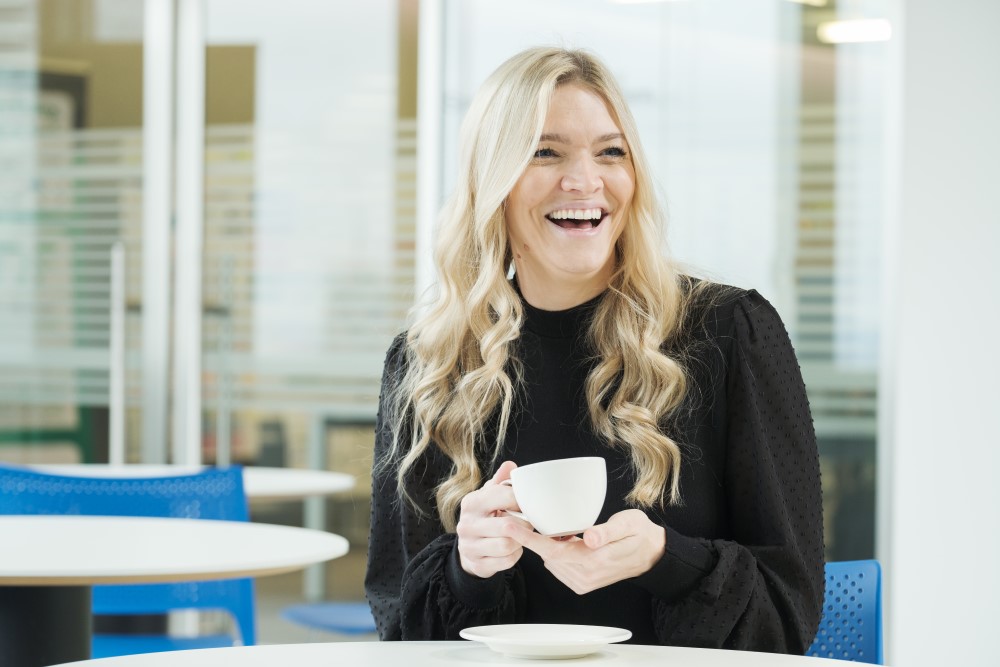 "I'd worked at Lloyds Banking Group for about eight and half years, having been a Business Manager then as a Business Analyst. And I'd got to the stage in my life where I thought if I don't go travelling now, I'm never going to do it. So, for me I had a different reason to take a career break than perhaps others do and after having a 'light bulb moment' I decided I had to do it.
My Manager was totally supportive and it went from there… I left for a career break and set off on my travels overseas and I ended up living/working abroad for some of it. When I came back to the UK, my partner and I decided it was time to look for full-time work again. The obvious option was to look at Lloyds Banking Group again, as my skill set certainly matched the roles there and I knew the company so well.
I searched for roles at Lloyds Banking Group and the Returners appeared with a Business Analyst role, with colleagues I'd previously worked with - this was a sign for me to apply for it. Having been off work for nearly four years, the Lloyds Banking Group Returners support was great. I was so excited to be offered the role I wanted at the same level as when I'd left.
My whole team have been super helpful and supportive. It was hard getting back into the swing of the workplace again after my time off but I'm a social person and it wasn't long before my experience of taking a career break was shared with my team. For me, I'm so proud that my confidence has rapidly grown and so has my ability to quickly get up to speed with working life again, which was definitely a concern for me.
I'm an advocate for the Returners, it worked for me and it's been such a positive experience that I've been able to share with others. Lloyds Banking Group is such a great company to work for with so many benefits on offer and super colleague support for flexible working - it's endless. I'm very grateful to be back here.
So, for however long you've been away from work, the Returners is an ideal path for you to follow. You could be like me working back at a fantastic company with amazing people, doing a job you love. I'd say be bold and do it, no matter what your skills set, or backgrounds are."
Allan Yip, Software Engineer
Allan was a full-time dad for four years and now works as a Software Engineer at the Group, having been supported to get up to speed.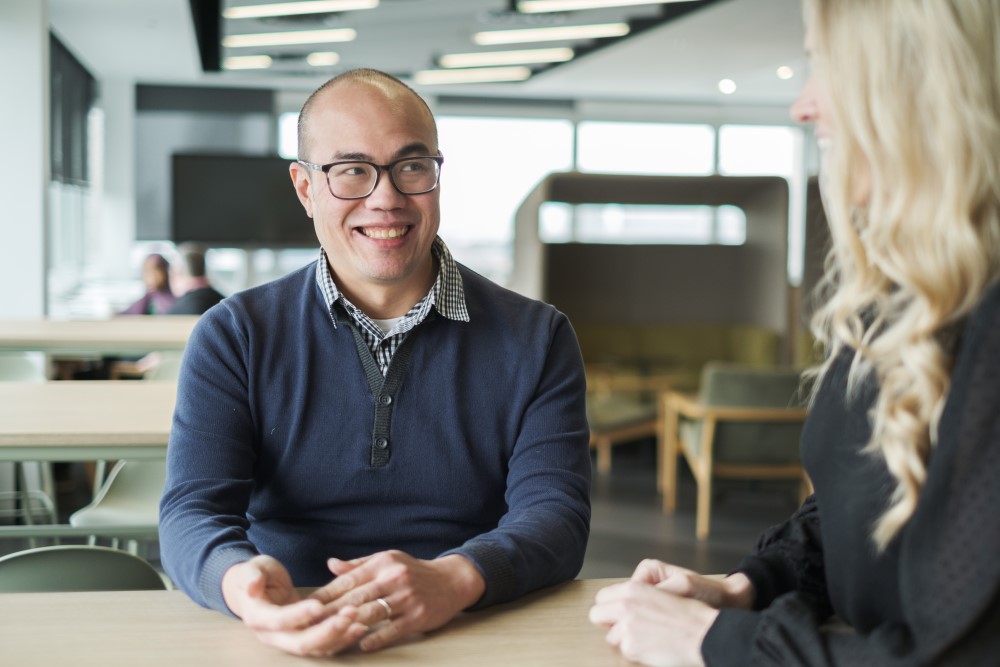 "Five years ago my wife and I were working and living in Hong Kong, then my wife had a great opportunity to relocate to London for her job. As our children were still very young and my wife held a working Visa she couldn't take the time out to look after them, as she'd have lost her job. So, having a spouse's Visa, I decided to become a full-time Dad and take a career break to bring up our children.
Around four years our children were of the age to go to school, so it was the right time for me to look for jobs and start my career again. I started my search for jobs, knowing it'd be difficult for me to find a full-time role at the same level that I'd previously had, as an IT Programmer. It was indeed a challenge, but I kept looking.
I found the Lloyds Banking Group Returners, which offered the right culture fit for me and were so friendly. They had a genuine interest in me, which was refreshing and the recruitment process and interactions with colleagues there were great. I was lucky to be offered a Software Engineer role in a fantastic team.
After I joined, my manager and team were very patient providing so much support to me - it's been a really positive experience. Initially I felt a bit like a 'dinosaur' because the world of IT is so fast paced, I thought I'm never going to catch up but through my learning, I developed project management skills on top of my technical skills, and have been sponsored to achieve further IT qualifications. So, after a month or so I felt, I could contribute to my team, which was very important to me.
Lloyds Banking Group is so flexible and has met my work-life balance needs, if I need to pick up my children from school and then catch up later, it's not a problem. They're so understanding. I'd say be yourself and keep open to new opportunities. And build a great rapport with your team so you have the trust with each other. It's worked for me, so it'll work for you."
Cynthia Barnes, Managing Director

Cynthia applied for a Returner opportunity having found it difficult to secure a full-time role at the senior level she'd been at previously, and is now a Managing Director.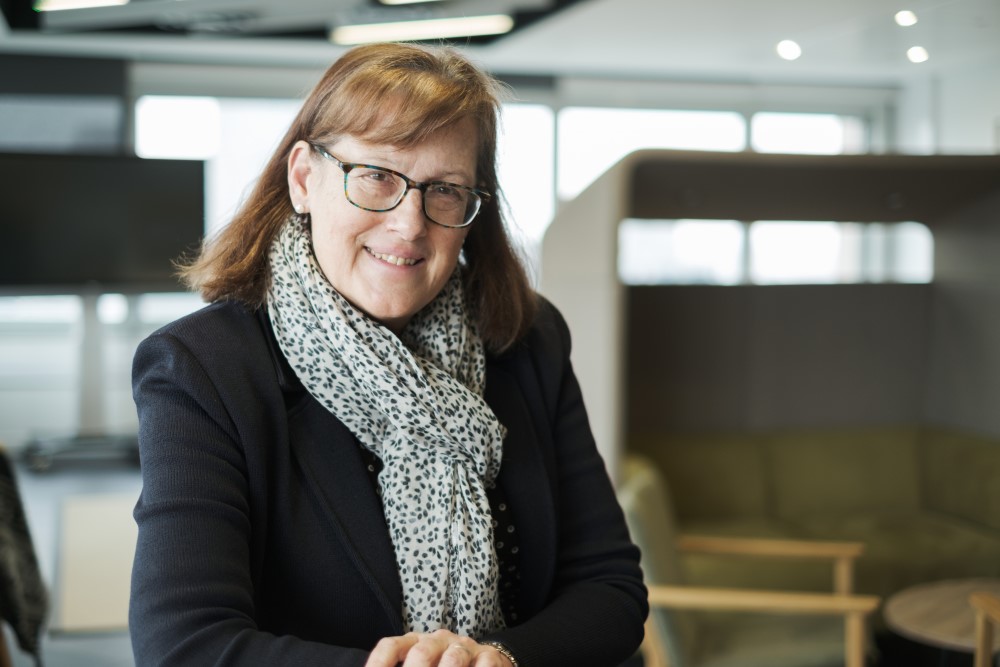 "My entire career has been in financial services and I left banking following the birth of my twins. I'd been in a global Managing Director role that required a lot of travelling and didn't fit with where I was at that point in my life. So, I decided I'd take career break, try something different – I wasn't sure for how long, but it ended up being around seven years.
During this time, I kept myself busy being Mum to my twins as well as continuing to be professionally active in a Non-Executive Director charity role, an adviser for inclusion and diversity plus some contract work - all were great experiences.
And when I decided that I wanted to come back to a full-time role at the same level, as I'd had before my break, I found it difficult as I was often shortlisted but wasn't the final candidate. So, I looked at opportunities for returners to the workplace and found the Lloyds Banking Group Returners.
It was clear that Lloyds Banking Group is committed to attracting diverse talent, supporting women as leaders and there was a genuine interest in the valuable experience I'd bring with me. I could tell that it would offer me a breadth of opportunities to move around the company to a completely different place from when I started.
To me, the Lloyds Banking Group Returners exists to create a bridge to find the right professional role for the right candidate, which certainly worked for me. I'm now Managing Director of Strategic Initiatives, Corporate & Institutional Coverage. I've been very fortunate as my Manager recognised what I'd achieved previously in my career and valued the ability to 'tap' into this knowledge base, in a way that worked for the business.
I've also had the space to make a difference, which I was super keen to do. I didn't realise how important it was to be part of a friendly and welcoming work environment, so working for Lloyds Banking Group feels very much like a professional home. And it's been great being able to support the Returners by sharing my story with others, the talent at Lloyds Banking Group is so impressive.
My tips would be to apply and just do it. You've very little to lose and so much to gain. The experience itself will add to your skills base. It's fair to say that I've never worked in a company where work life balance is so paramount. And there's a great deal of support towards expanding your own personal development and professional skills."
Amreen Kausar, Project Manager
Amreen took three years off to look after her daughter, and has found that the Returner opportunities offered the flexibility and agility she was after.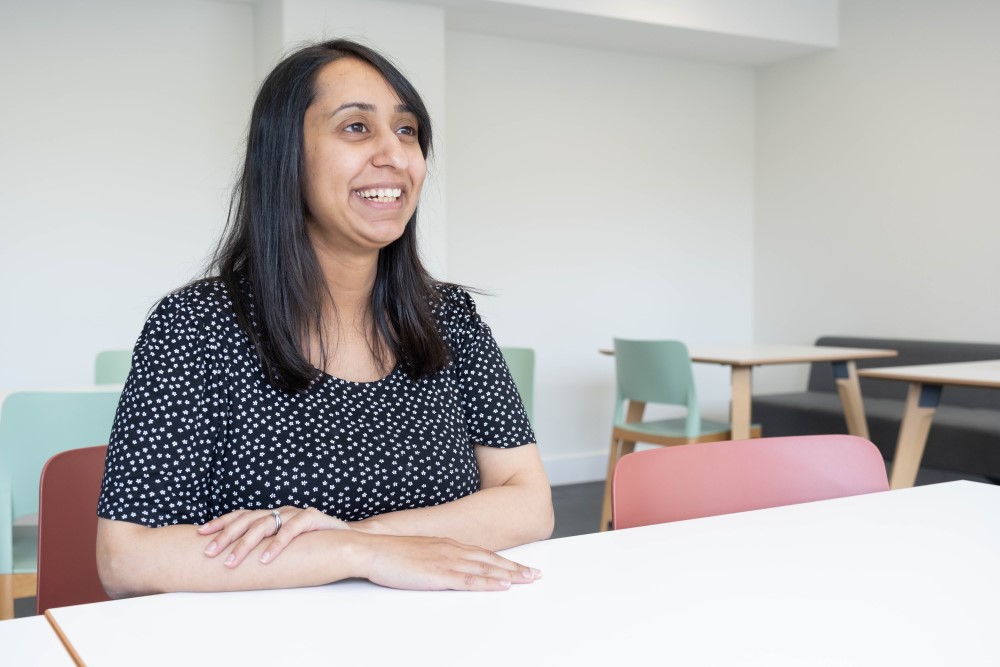 "I'd been a Project Manager for around 10 years, and was on a contract when I found out I was expecting my daughter. I finished my contract a month before she was born and as I didn't have a job to go back to, I knew I'd be looking for a new one. I'd planned to take time off once my daughter was born to spend as much time as I could with her whilst taking a career break. This ended up being three amazing years and was one of the best decisions I've ever made.
When my daughter was ready to start nursery, I knew it was the right time to look for a new role. For me, I wanted to work three days a week so I could continue to spend the other days with my daughter. I knew trying to find a part-time project management role that offered me the flexibility I was looking for was going to be a challenge.
So, when I found the Lloyds Banking Group Returners, it offered jobs with the flexibility and agility I was looking for, just as if it had been created for me. A Project Manager role soon came up, which ticked literally every box I wanted and with a start date that fitted perfectly with my daughter joining nursery, it couldn't have been more perfect.
The Returners recruitment was great, with a named contact who was brilliant at keeping in touch with me throughout the process. It was an excellent way to return to the workplace as I was fully supported, right to when I was offered my role. When I joined the team, my Manager was absolutely fantastic and still is today.
I had regular calls, weekly one to ones and check-ins to make sure everything was okay. This really helped me settle and provide the reassurance that everything was fine. And for me, this has massively pushed me out of my comfort zone and given me the confidence to successfully deliver projects, that I'd no prior experience of before. I've been able to support my team by bringing a 'fresh set of eyes' to their work.
Don't be worried about being brave and sticking to what you want from a role to meet your work life balance. Lloyds Banking Group are so flexible and will look for ways to make things work for you and the role. I've also learnt that my Manager and team are all there to support each other, so don't worry about speaking up about how you're feeling – there's always a way round things.
If you've taken a career break and are feeling a little apprehensive about returning to the workplace, I can't recommend the Returners enough. It's given me the opportunity to join a supportive team, who understand my needs and work with me to be my very best in my role."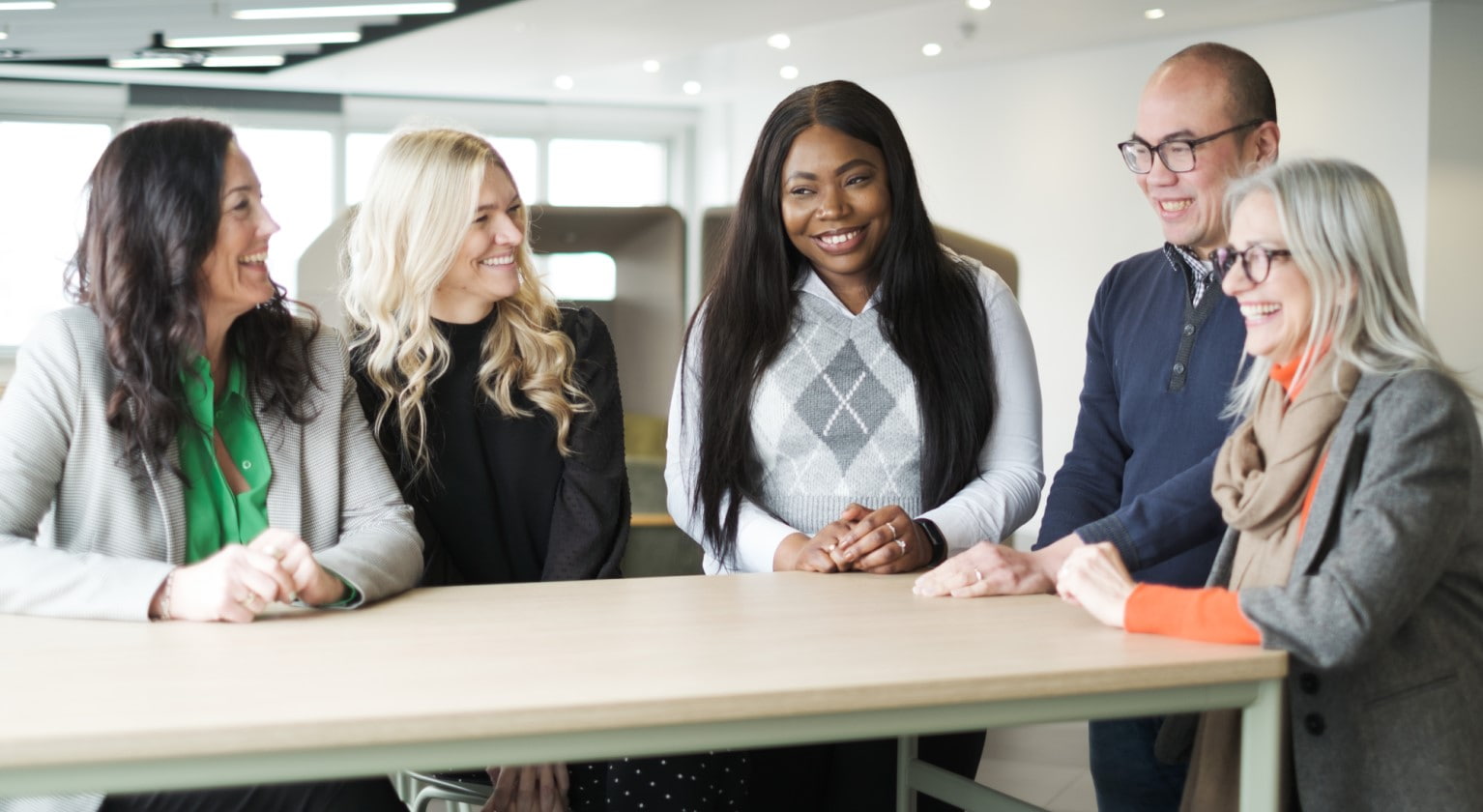 Returner opportunities
Our Returner opportunities are designed to assist people returning to work after a career break of 18 months or more. Find out more about the benefits.
Returners Hub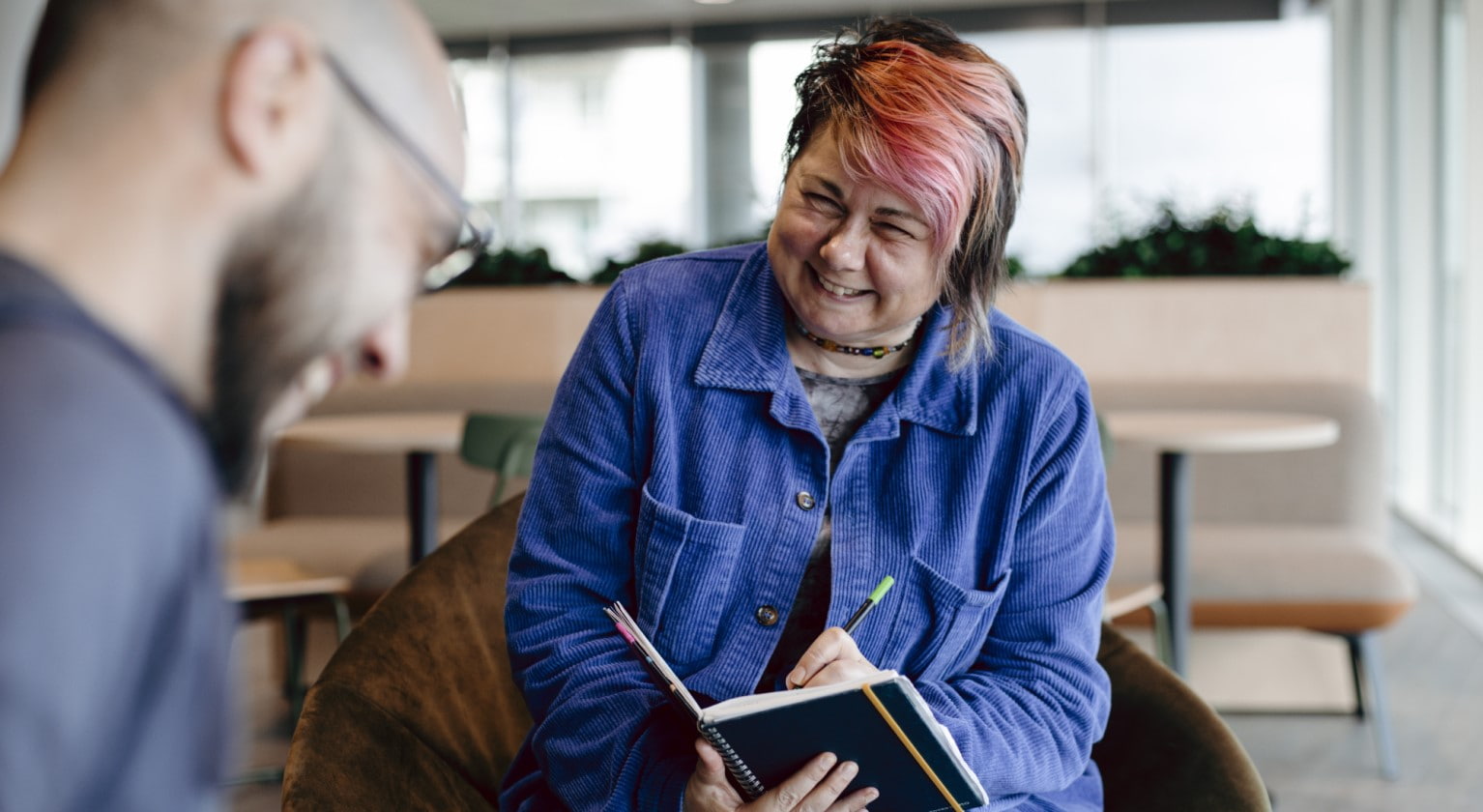 Learning and development
We prioritise personal development, whether that's through professional qualifications, leadership courses or everyday learning. 
Our learning opportunities
Our values
Our values are the foundation of our culture. They underpin the work of everyone here, from the Chief Executive to branch colleagues.
Our values