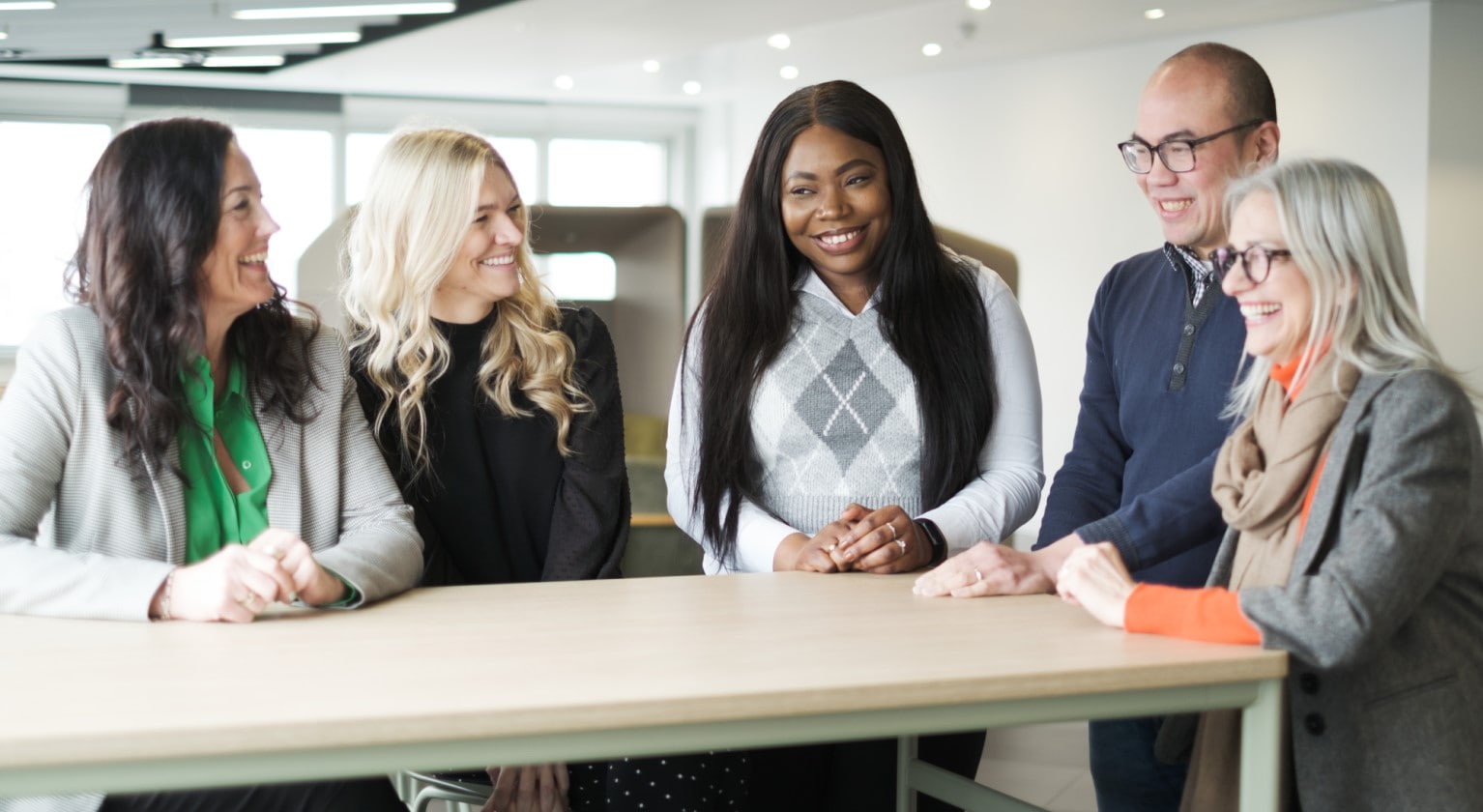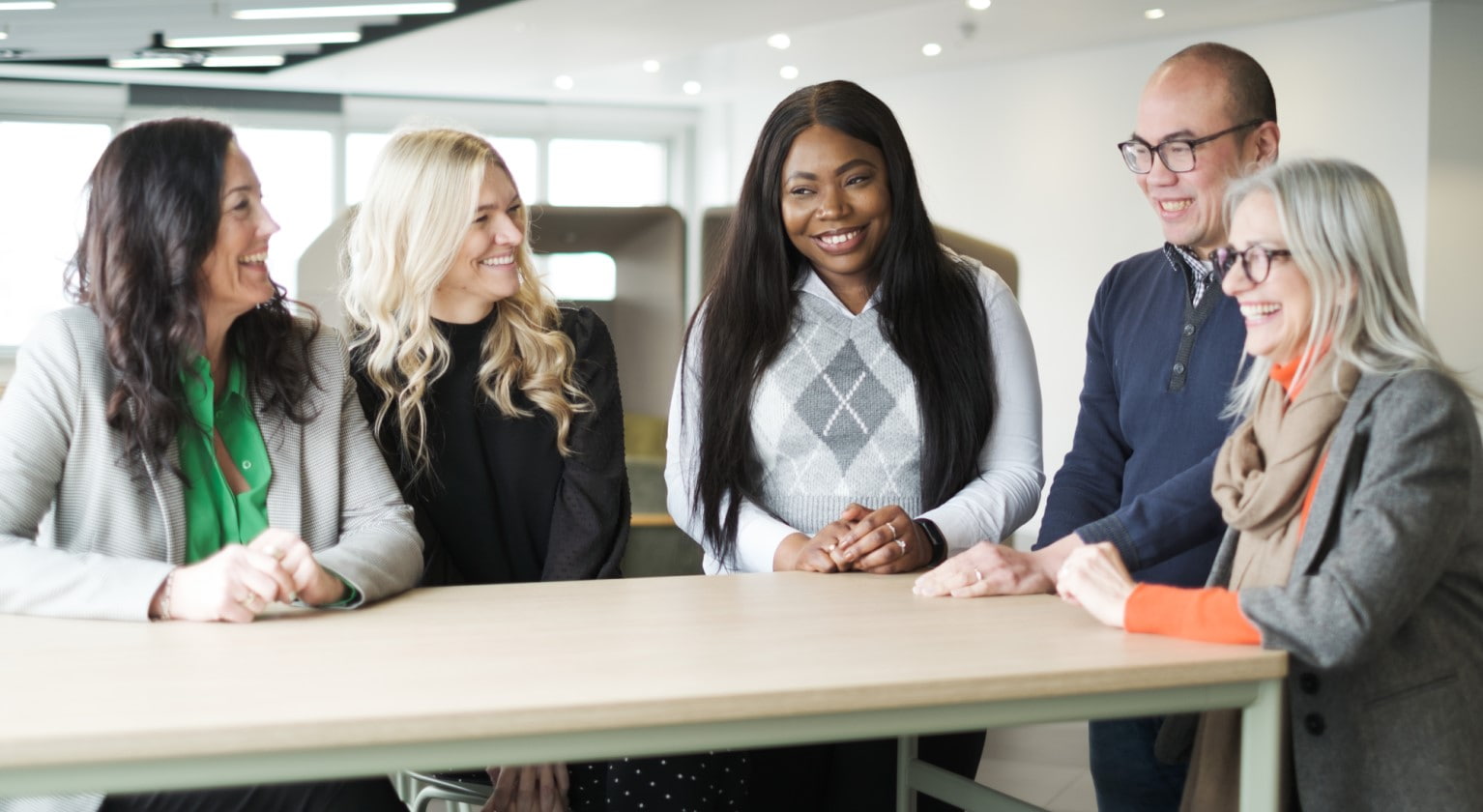 Welcome to the Lloyds Banking Group Returners Hub.

Returning to work after a long period of time away can be challenging.

It might feel a bit overwhelming to return to work after maternity leave, a sabbatical, for medical reasons or anything else. It can feel like a huge adjustment, especially after a long time.
At Lloyds Banking Group, we aim to help make things that little be easier. Our Returner opportunities are designed to assist people returning to work after a career break of 18 months or more and our roles are permanent from the day one.
We're focused on helping people settle back into full-time employment, ensuring that they feel inspired and capable of delivering their best every day.
This page tells you more about the Returner opportunities, what we're looking for from applicants and how it might help you return to work, in a way that's right for you.
Is a Returner role right for you?
Since launch, we've successfully hired over 150 talented professionals into technical and leadership roles.
You may be right for a Returners role if you are:
Planning to return to work after a career break of at least 18 months.

Looking for a new, permanent job opportunity.

Keen to further develop your skills in the UK's biggest digital bank.


Looking to work somewhere that encourages a culture of wellbeing and inclusivity.
How a Returner role could benefit you
Permanent roles from the very first day selected exclusively to candidates returning to work after a prolonged career break.

Ongoing support from your line manager, team and Returners Hub to help you settle in and grow in your role.

Access to the Returners Community, where you can connect with other colleagues with similar life experience.

Vacancies advertised all year round, so that when it comes to returning to work, we're ready whenever you are.
Search for your next opportunity
Ready to apply? Visit our job board and search 'Returners' to explore our list of vacancies.
What if your ideal role is not there?
While we're focused on creating roles and opportunities designed exclusively for Returners, we also have other vacancies. If you feel like you'd be a good fit for another role we're advertising at Lloyds Banking Group, we'd love to hear from you.
Make sure you share your returners story with us in your cover letter, when applying.
Finding the right opportunity for you
We want to make sure you find the right role to match your skills and experience.
We have a range of roles being launched across the Group regularly, including opportunities for flexible working. But what exactly do each of these areas do?
Explore how each area fits within the Group and if you'd like to know more, see our careers page.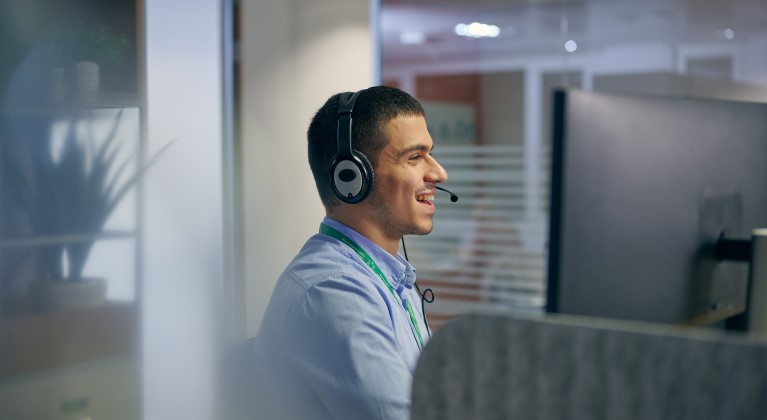 Consumer Lending and Relationships
Comprised of Consumer Lending and Consumer Relationships, this area is a leading provider of current accounts, savings, credit cards, loans, mortgages, insurance, and motor finance.
Our guiding focus is to be the best bank for customers. We do this by improving customer service and earning trust and loyalty by putting customers at the heart of everything we do.
A role in this area means you'll contribute to serving millions of customers across our Group, including the Lloyds Bank, Halifax, and Bank of Scotland brands.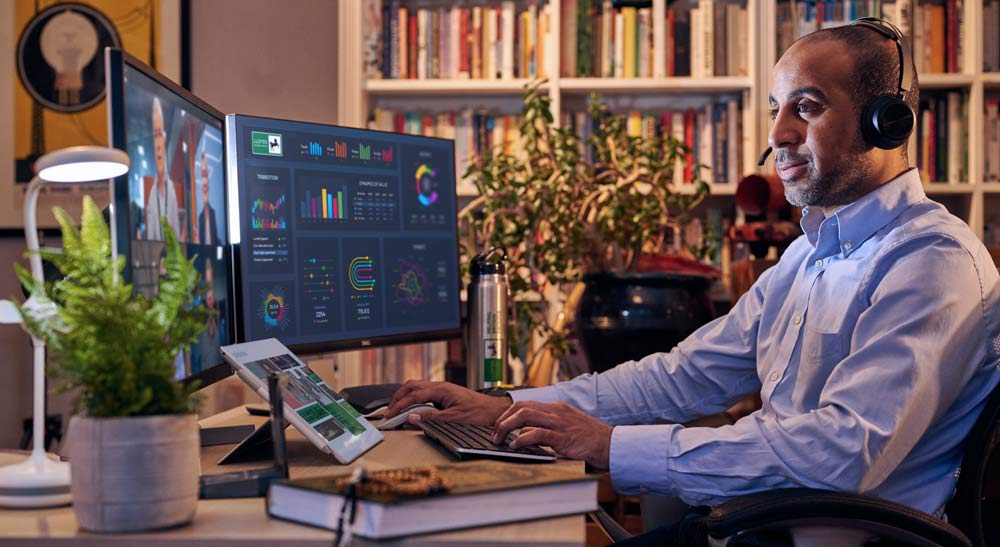 Tech and Transformation
We're the UK's biggest digital bank, with over 18 million online customers. It's taken more than £4bn in investment to get us here – and there's still so much more we want to achieve. 
Our ongoing digital transformation gives you the opportunity to apply your skills to projects that will drive widespread change, open new doors, and establish better, faster and safer ways forward. 
Not only that, but you'll have all the flexibility, development, and resources you need to make your own journey every bit as exciting as ours.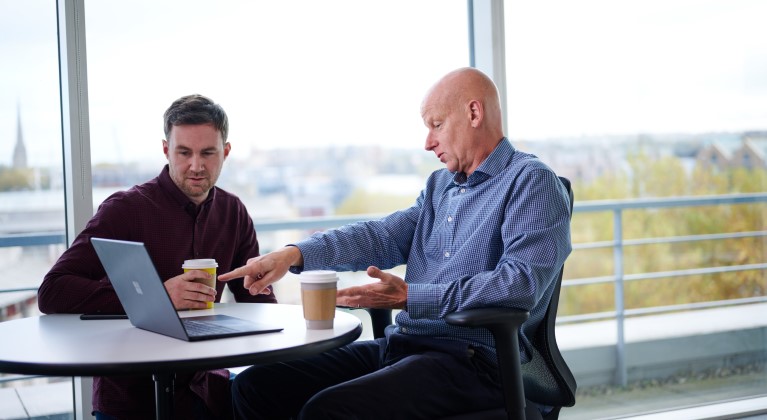 Specialist Functions
Our Specialist Functions are the beating heart of our business operations. They cover a wide range of career opportunities from audit, risk, and finance to marketing and human resources.
You could be at the very centre of the UK's leading financial services group, playing a key role in helping us operate effectively and efficiently.
In any of these exciting roles, you'll ensure that our business operates to the highest possible standards. We'll recognise you doing the same and continually invest in your professional development to help you achieve your career aspirations.
Commercial and Corporate Banking
Comprised of Business & Commercial Banking and Corporate & Institutional Banking, this area has a rich heritage of supporting businesses and the economic prosperity of our nation.
Roles in this area are primarily focused on UK businesses and those with strong links to the UK. You'll be able to provide customers with the support they need to help them grow, manage risk, and enhance efficiency. By joining Commercial and Corporate Banking you'll be joining an area that continuously invests in our relationship teams and deepens our product expertise to ensure we deliver first class service.
Frequently asked questions
Roles are designed for individuals who are returning from a career break of at least 18 months. Whilst banking or professional services experience is desirable, especially for some roles, we care more about the transferable skills you can bring to our business.

These roles have been created with your career break in mind, making sure we are there to support you in your transition back to work. You will be brought in on a permanent contract and given meaningful work from day one. Plus, you'll be paired with a buddy or mentor from your team to help guide you along the way. You'll also benefit from being part of the wider Returners Community and have the chance to create a personal development plan that works for you.

Your salary will depend on the job role. Please see salary details in the relevant job advert on our job board.

Most of the roles will be assessed virtually; however, you may be asked to attend one of our sites during the interview process. This will be discussed with you prior to ensure we can accommodate any specific needs.

The assessment consists of an initial telephone interview. If successful, you'll be invited to the second stage where you'll be asked questions to assess how your knowledge aligns to the role, how your personal values align to ours and you might also be asked to prepare and deliver a short presentation.

Selected candidates will receive support beforehand with more information about the interview process alongside the best practice.

You will be entitled to the salary and benefits of the relevant level you are hired into. This can be discussed at interview.

We have learnt how important the hybrid way of working is for our colleagues and for almost all Returners roles we are able to offer a balance of home and office hub working. We know it's important that colleagues and their teams can to collaborate in person, hence a hub location will be specified on each job ad separately. We're also very aware that 'normal' office hours aren't always doable, so will happily discuss different working patterns and reduced-hours options with you.

Whilst there's nothing to stop you from applying to more than one role, we encourage you to browse the various roles available (marked as for Returners and others) and apply for the ones best suited to your skills and experience.

Each role will have a specific date that the advertisement will close. This will be shown in the 'End date' section of the job posting.

Lloyds Banking Group is committed to building an inclusive and diverse workforce, which reflects our customer base and allows us to benefit from the widest pool of talent. If you have a disability or long-term health condition, you're eligible for our Guaranteed Interview Scheme. You'll be given the option to declare if you're eligible in the application.

If you have further questions, email us at inclusionanddiversity@lloydsbanking.com with the subject heading 'Lloyds Banking Group Returners'.

Some business areas might also choose to hold live virtual insight sessions for interested candidates so that you could find out more information about Lloyds Banking Group and Returner opportunities. Look for those being announced on the job adverts directly.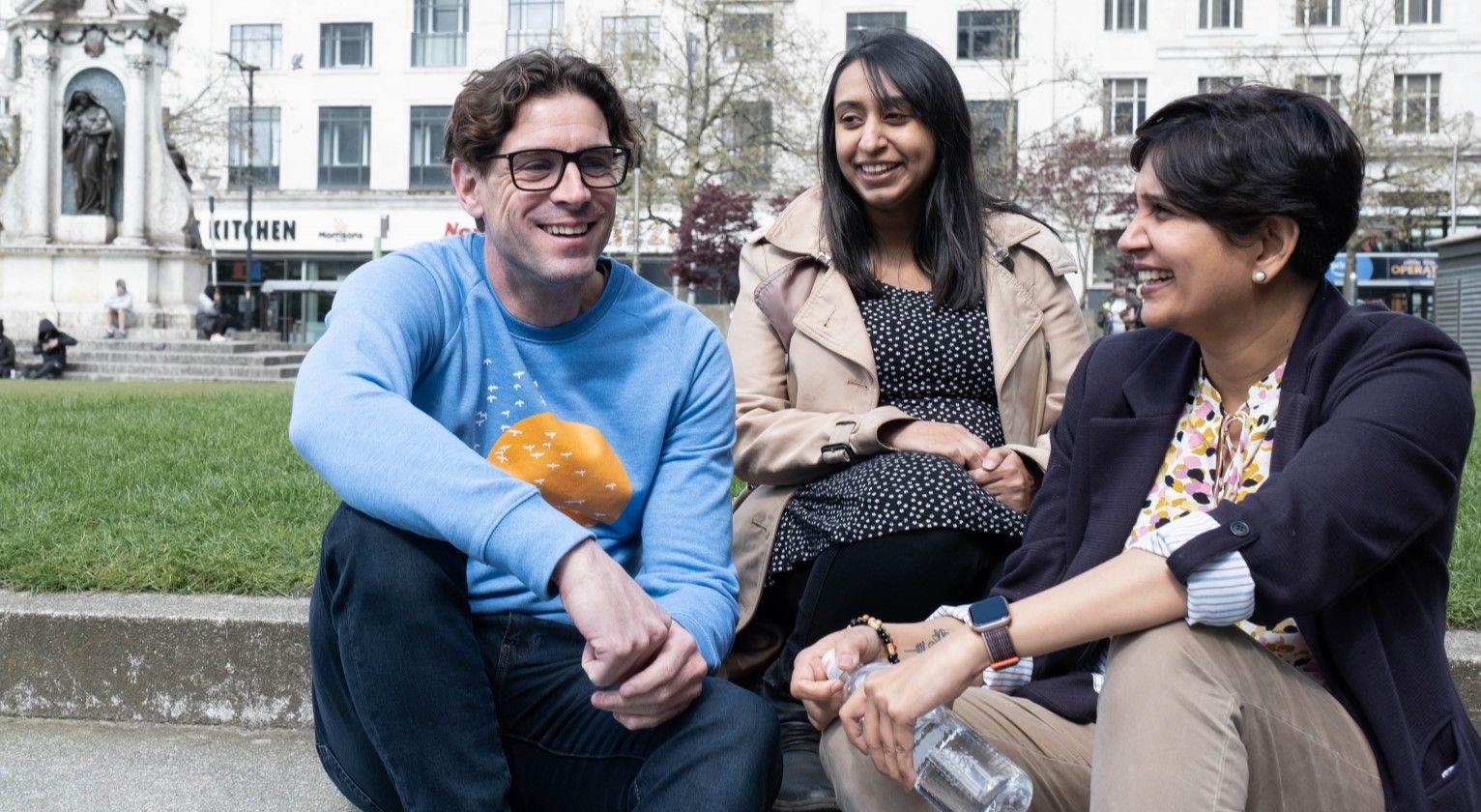 Meet our Returners
Our Returner opportunities are designed to assist people returning to work after a career break of 18 months or more. Meet some of our Returner colleagues.
Meet our Returners
Learning and development
People are at the centre of our business. We're passionate about inspiring colleagues to be their best.
Learning and development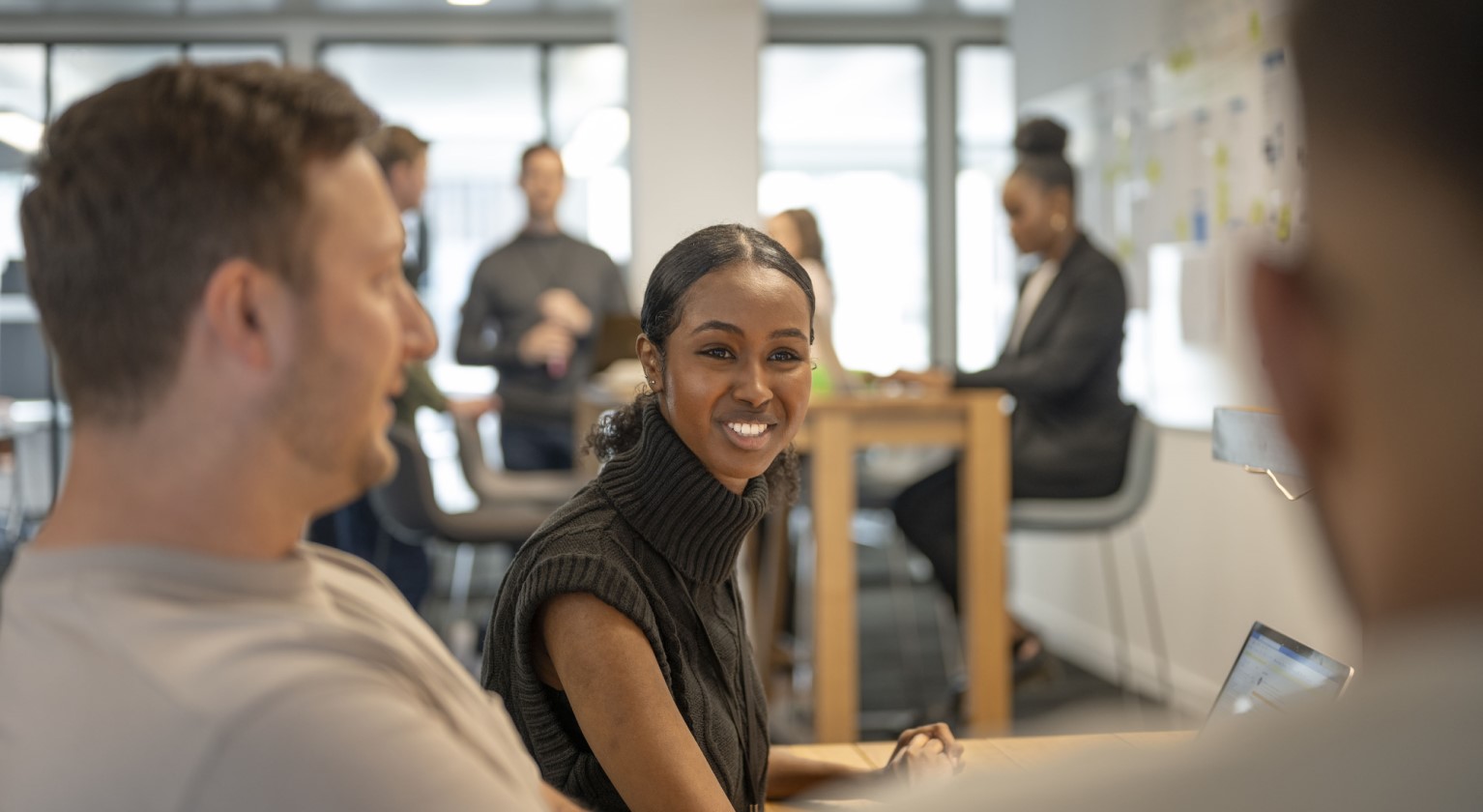 Why we're proud to work here
From our goal of Helping Britain Prosper, to those colleagues who go above and beyond, find out why we're proud to be a part of Lloyds Banking Group.
Our values