2020: a year that changed the world
"We must be careful to learn the many lessons from this crisis and ensure our recovery prioritises the issues that have been so important in 2020."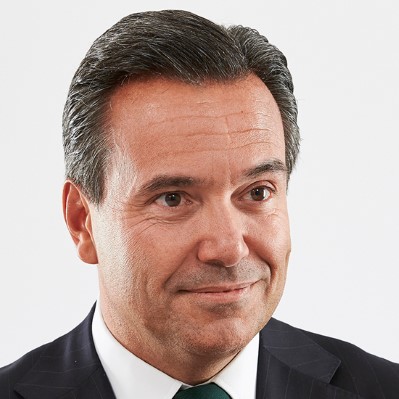 12 January 2021
5 min read
2020 was a year like no other. A year that saw a global pandemic shut down our offices and city centres; that saw people across the world take to the streets to demand action on climate change and on racial equality for our Black communities.

Despite the difficulties we faced, colleagues all across the Group have truly lived our values to help support businesses and households, and play our part as we seek to help Britain recover. I have been incredibly moved to see the many, many examples of kindness and empathy towards our customers and towards each other.
Coronavirus support for customers and colleagues
In reflecting on what Lloyds Banking Group achieved in 2020, our response to the coronavirus pandemic has to be front and centre.
At the start of the year, over 75% of our colleagues were based in offices, branches and call centres – with only around 15,000 able to work from home. We were travelling all over the country to visit customers and clients, whether to assess their home after a flood or to discuss their business objectives for the coming year.
This all changed in a matter of weeks. When the spread of the pandemic led to lockdown measures in March, we swiftly moved 50,000 colleagues to work from home; introduced social distancing measures from scratch in our branches, more than 90% of which remained open at the height of the crisis; and launched new products, like the government-backed Bounce Back Loans, in a matter of days.
Our focus moved to how we could do more to protect, support and provide practical help for customers – such as how to set up online and telephone banking for customers who were shielding. We made over 600,000 calls to check our customers were OK and converted our branches into Covid-safe premises so we could keep on helping our customers.
We launched dedicated phone lines for the over 70s and for NHS workers, agreed over 1 million payment holidays to customers whose finances were affected by the pandemic, and provided more than £11 billion in support through the government loan schemes to more than 300,000 businesses.
All organisations had to respond quickly – but for an organisation of our size and complexity, the transformation was astounding. The pandemic has brought out the best in the UK's communities, and I am incredibly proud of the empathy and flexibility Lloyds Banking Group has shown to help play its part.
We have lots to do to help Britain recover, and must remain sensitive to our colleagues and customers who are going through difficult times. Listening is a key part of this, which is why we launched our Big Conversation initiative bringing together local businesses, policy makers, community leaders and experts from across the UK to discuss the challenges facing us and what an effective recovery could look like.


Race Action Plan
Coronavirus hasn't been the only issue demanding change and a new approach. The death of George Floyd in May was shocking and appalling and brought major issues about race and inclusion to the forefront of conversations all across society.
That's why our first response was to stop and listen to our Black colleagues, to hear the challenges they have faced over the years, to understand their priorities and to reflect on how we can create a more inclusive environment for everyone. These conversations not only helped us better understand the issues in more depth, but also brought home that we simply had not made enough progress.
The result of these conversations was that we launched our Race Action Plan, outlining our commitments for 2020 onwards to drive cultural change, recruitment and progression across the Group, and look beyond ourselves to also support Black communities.
To ensure we make progress in delivering our plan, we have appointed one of our internal Black colleagues, Roland Guy, to lead our Race Action Plan team. We have also appointed 23 Black, Asian and Minority Ethnic colleagues to form a Race Advisory Panel, which is already providing invaluable input into our plan.
We still have a lot of work to do, and the plan won't solve all our problems, but we are determined to be an anti-racist organisation that works with our colleagues and communities to create a society where everyone can thrive.
Financing a green future
Last year also saw worldwide calls for action on climate change – and while financing a greener future has been at the heart of the Group's purpose for some years, the lockdown has accelerated our plans and raised expectations for organisations to move faster and do more.
We stepped up these efforts in 2020 by supporting green businesses, such as a new windfarm off the coast of Fife, partnering with the Woodland Trust to plant 10 million trees over the next decade, and announcing big changes to the way we approach sustainable investments such as Scottish Widows divesting £440 million from companies that do not meet the Group's ESG standards.
While the pandemic has been at the forefront of customers' minds, 2020 saw many adopt more sustainable behaviours, from an increase in walking and cycling, to engaging with their community and placing more emphasis on shopping locally. Research we commissioned with YouGov in October showed a 10% increase over the last three months in consumers wanting to reduce their carbon footprint over the next year (now at 44%, up from 34%).
Our hope for 2021, as we see the pandemic ease and the United Nation's climate change conference COP26 held in Glasgow, is that building a greener recovery returns to its place as one of the top topics in the global economic agenda.
Prioritising wellbeing
As well as accelerating many of our sustainability plans, coronavirus has brought home even more the importance of maintaining good physical and mental health.
Working from home has brought both benefits and challenges for our wellbeing. On the one hand, most of us have spent more time with families and less time commuting, while giving more consideration to our daily walks or workout sessions. On the other hand, we have had to adapt to new spaces, find new routines and cope with the challenges of home-schooling, social distancing and caring responsibilities.
Last year at Lloyds Banking Group we put a number of measures in place to help support colleagues' and customers' mental health, from establishing a network of 1,300 mental health advocates to launching a dedicated mental health and wellbeing hub to easily deliver information and support.
We also supported The Silver Line to continue to offer 24/7 services to any over 55s who were feeling lonely or isolated during the pandemic and our Domestic and Financial Abuse Team have been at the forefront of supporting victims and survivors of financial abuse.
We also continued our work with Mental Health UK to help people across the UK prioritise their mental health, having extended our charity partnership in 2019 for another two years. Our colleagues and customers have raised over £12 million so far, with funds going towards the MHUK Bloom programme supporting over 3,000 young people with their mental health.
This issue is especially important in a time of uncertainty and crisis, so we will continue to raise awareness and reduce stigma in the year ahead.
Looking to 2021
2020 was a challenging year, and more than ever we have had to reflect on what Helping Britain Prosper will mean in modern UK society. However, I'm incredibly proud of the way we have adapted and the efforts our colleagues have made to be there for our customers when they've needed us most.
As we settle into 2021, there remain many challenges ahead. As the vaccine starts to be rolled out, there is hope that we will eventually be able to return to some of the much missed elements of more normal times, such as our children returning to school and being able to safely spend time with friends and relatives – but this will take time. In the meantime, we must be careful to keep in mind the many lessons from this crisis and ensure our recovery prioritises the issues that were so important in 2020, as well as to identify any elements that we would actually like to carry forward into a post-coronavirus landscape, such as greater flexibility around the ways we work.
We will keep working with governments, industry partners and regional authorities to help build these plans – and we will keep listening to our colleagues, customers and communities to hear and better understand how we can play our part in helping Britain recover.