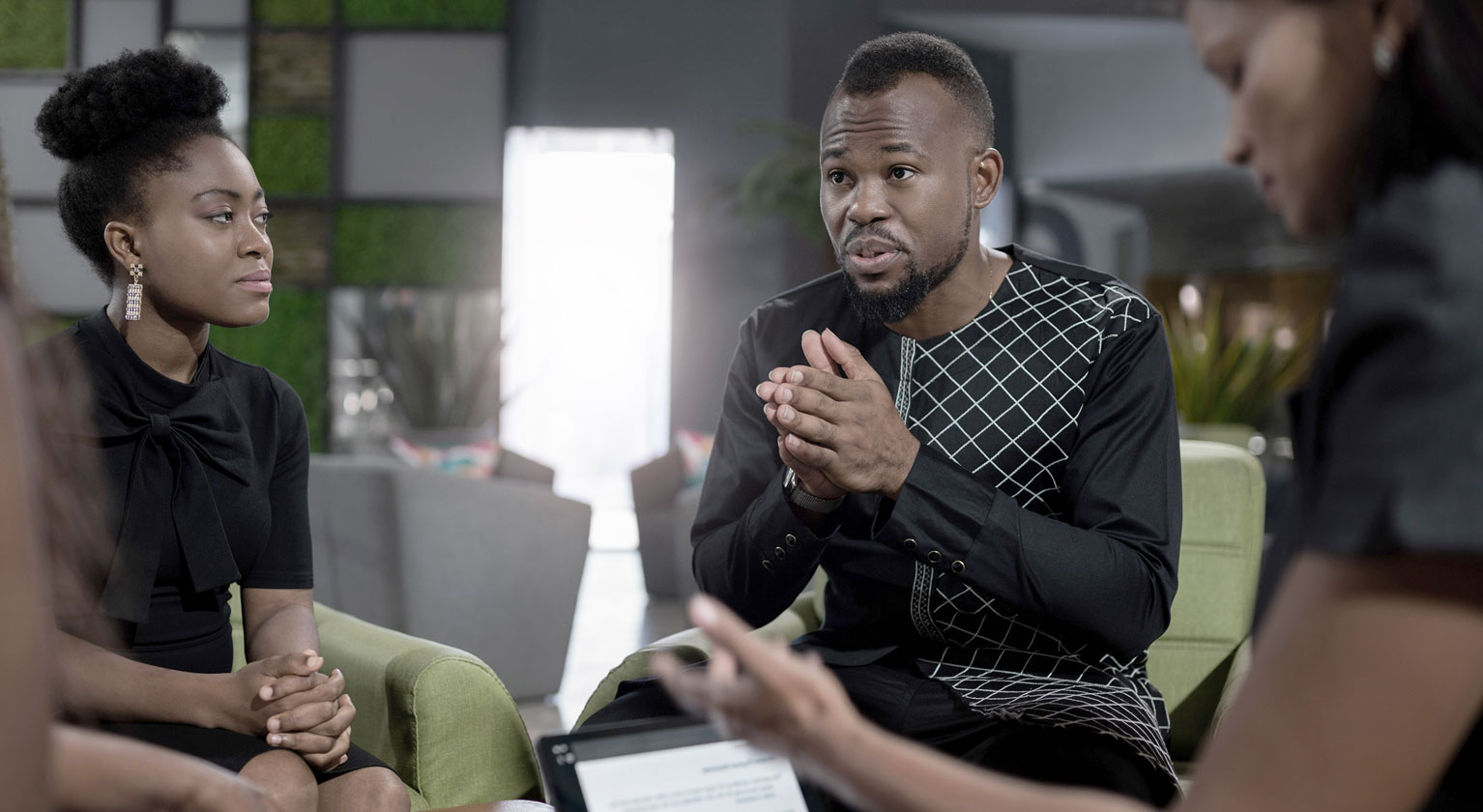 Lloyds Banking Group unveils Black Business Advisory Committee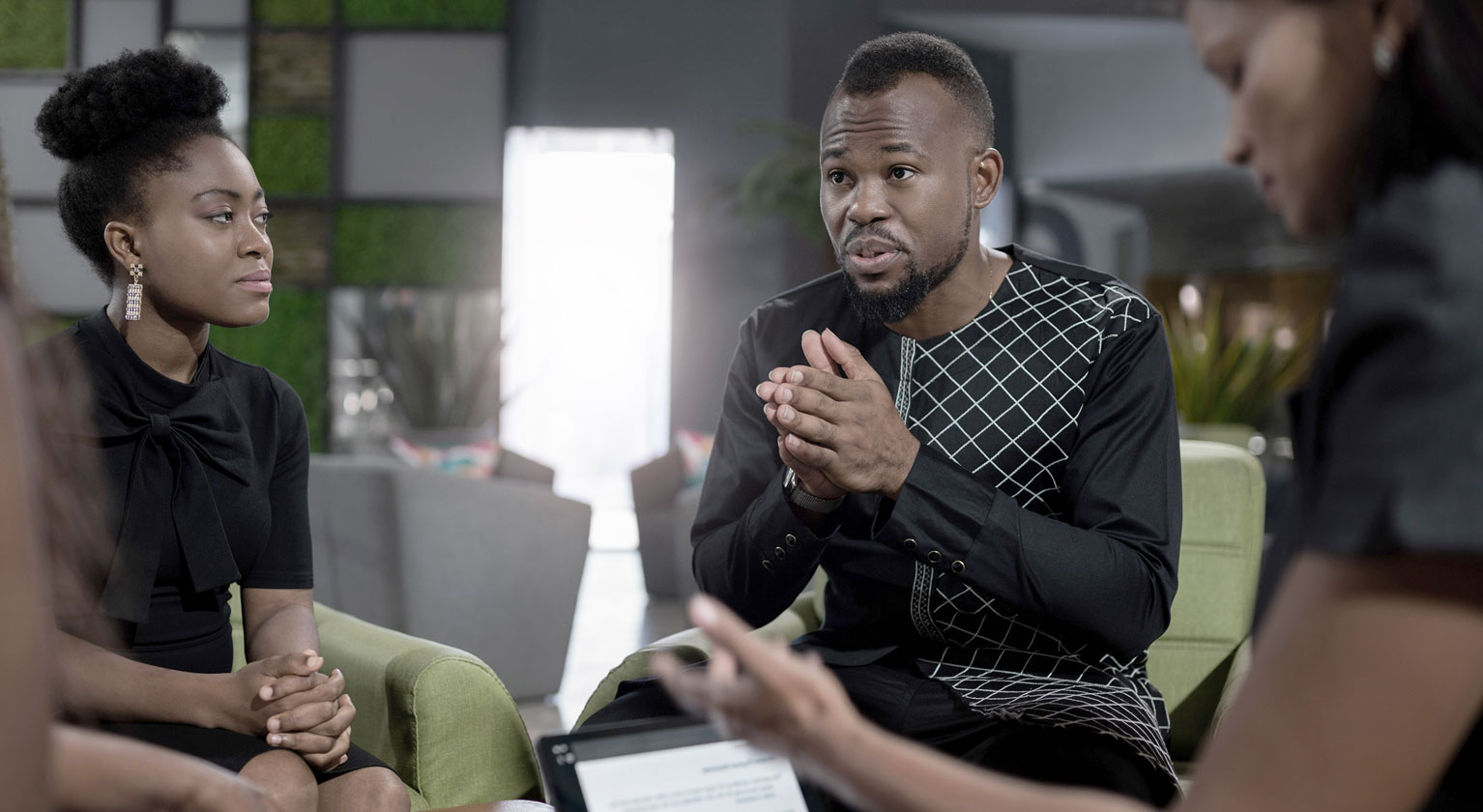 "I've taken on this role to help the UK's largest financial services group on its journey of change and transformation."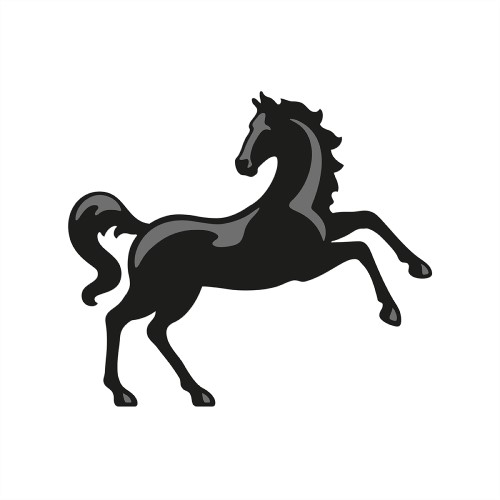 11 December 2020
4 min read
Claudine Reid MBE has been announced as the chair of our Black Business Advisory Committee, convened to help us better understand the needs of Black business owners and aspiring business owners.
The Black Business Advisory Committee will investigate the barriers to growth for the Black business community, including via rigorous research of the whole business life cycle. The committee will start to share their recommendations and research findings from Q1 2021, and they will underpin our future actions to ensure Black led businesses have the best opportunity to start, grow, adapt and thrive.
"The UK's Black community has been underrepresented in boardrooms"
Ms Reid MBE brings a wealth of experience as an award-winning social entrepreneur, leading PJ's Community Service which provides essential care services to vulnerable adults and children and education and enterprise support to fledgling businesses. She is also a former advisor to the Cabinet Office on social enterprise and social entrepreneurship.
The Black Business Advisory Committee will comprise of Black founders, business owners and individuals that champion diversity and who have active influence in the Black business community. The committee will also work alongside the Group's internal Race Advisory Panel of 23 Black, Asian and Minority Ethnic colleagues formed as part of Lloyds Banking Group's Race Action Plan.
Partnering for success

We recognise the importance of working with external experts that directly support the Black business community to ensure it fully understands and supports the ambitions, priorities and unique challenges faced. To help the Group we have unveiled a multi-year partnership with Foundervine, an award-winning social enterprise that supports high-potential businesses run by leaders from underrepresented communities.
Foundervine provides educational and practical programmes to help entrepreneurs accelerate their business growth. The Lloyds Banking Group and Foundervine partnership will kick-off with a four-week course focused on preparing Black entrepreneurs for investment and linking them up with potential investors. The partnership will also deliver events in which talented Black founders will pitch to potential investors and lending providers, improving their opportunities for growth.
We are also partnering with Black Business Network to build a strong, engaged and highly visible audience of black entrepreneurs through sponsoring events such as Black Investor 360 in 2020 and 2021. This year's successful event took place in November, bringing together over 100 black entrepreneurs to enjoy more than 7 hours of informative and necessary content and discussion.

In addition to these partnerships, on Monday 7th December, Lloyds Banking Group brought the business community together for a live broadcast chaired by journalist, Bridgid Nzekwu. The broadcast explored the barriers faced by Black-owned businesses and entrepreneurs and the importance of taking tangible action against all forms of racism. Panellists included Izzy Obeng, Founder and Managing Director, of Foundervine and Christine Adeosun, Owner of Eko Food Market and a Lloyds Bank client.
We have published out Ethnicity Pay Gap Report. This is part of its Race Action Plan work. The Plan is centred on three key areas – culture, recruitment and progression – and will help the Group better understand the specific challenges faced by Black colleagues so that it can create an environment inclusive of everyone.
Fiona Cannon, Lloyds Banking Group Sustainable Business Director
"The UK's Black community has been underrepresented in boardrooms and within the broader business landscape for far too long. It's time for change. We know we still have a long way to go and as one of the UK's largest organisations we have a responsibility to do all that we can to ensure the business community is representative of the country we're proud to be a part of.
"The Black Business Advisory Committee will provide us with honest, direct feedback and direction on the steps we can take to address the challenges faced by the Black business community. With these insights, and working together with our partners, we stand ready to support Black-owned businesses."
Claudine Reid MBE, Black Business Advisory Committee Chair
"Disappointingly, the number of Black FTSE 100 CEOs, CFOs or Chairs has fallen to 0.7% and, as a recent report by the British Business Bank has shown, Black business owners also face challenges when it comes to starting up and growing their business. The proportion of Black business leaders in the City and the barriers faced by Black business owners across the country undermines the important role the Black community plays in the UK's ongoing social and economic life.
"I've taken on this role to help the UK's largest financial services group on its journey of change and transformation. It's become clear to me that Lloyds Banking Group is not simply paying lip service to issues relating to Race but is ready and willing to learn, develop and lead in improving Black representation in business."