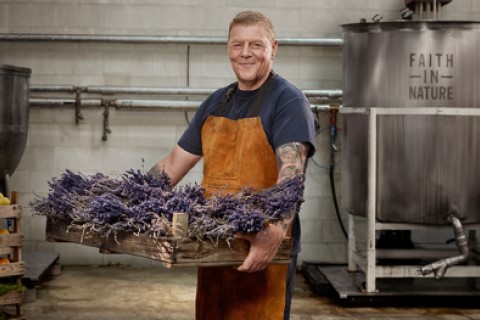 Supporting British businesses during times of uncertainty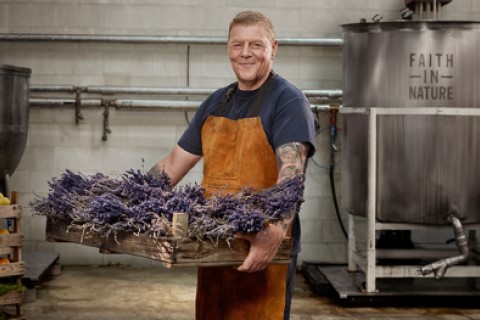 As the UK begins to open up, we're helping businesses to bounce back.

In 2020 businesses across the UK faced challenges they'd never anticipated. As shop doors stayed closed and office lights stayed off, businesses clung on for their lives; pushing the limits of innovation to adapt to the realities of stay at home Britain. Over the last twelve months, Lloyds Banking Group has lent over £31bn to businesses, and this week marks one year since the launch of the Bounce Back Loan scheme that provided a lifeline to so many. This has led me to reflect on some of the businesses we've been able to support and on some of the support measures we continue to put in place.
On 5 May 2020, Lloyds Banking Group made payments totalling over £1billion to more than 32,000 businesses who had submitted applications just 24 hours before. A year on, we've lent nearly £10bn through the scheme, helping over 350,000 British businesses to adapt and survive. According to recent research by YouGov on behalf of Lloyds, a third of businesses that have taken a Bounce Back Loan do not believe their business would have otherwise survived.
Kidz2Play soft play centre in the Midlands was one of the first applicants, securing funds to help them with long-term overheads when footfall fell. Yet the impact of further national lockdowns has meant that they're not able to reopen the doors before 17 May this year.


This slow journey to recovery is the reality faced by so many businesses this year, but necessity really has been the mother of innovation for others. Clinical exercise expert Sarah Russell used a £4000 Bounce Back Loan to move her fitness business online during the pandemic, and the Cairngorm Reindeer Herd were able to keep the spirit of Christmas alive with a Bounce Back Loan to secure the future of the business when their usually busy festive season was effectively written off.

In a month's time the first repayments will be due on Bounce Back Loans. We've been writing to those with repayments due in June well in advance, encouraging them to think about the position they're in and the options available. Pay As You Grow options are designed to give businesses a bit of breathing space as they get back on their feet. As of last week, our business customers who need more help can opt to extend the term of the loan, take a further repayment holiday or switch to interest only for a period through a simple digital process.

But we recognise that some businesses will need more support this year, and we've got colleagues across Britain ready to help businesses bounce back. Many small businesses have borrowed for the first time, and many more will not have faced the financial challenges they do today. Our teams of business support specialists will be armed with the tools to guide businesses, alongside practical and realistic advice on our support hub.

The owner of a family run nursery in Leicester recently told us that the funds they secured at the end of last year mean they can now "look to the future with confidence". But as lockdown eases, we know how much uncertainty can lie ahead for small businesses. Businesses will need to continue to be flexible and adapt to the changing circumstances in order to survive and thrive. We're ready to help Britain recover.


Helping Britain Recover
The global pandemic will have lasting social and economic effects on the UK. Its impact has been felt by everyone, whether through financial hardship, reduced choices, mental distress or personal loss.
Given our unique position at the heart of the UK economy, our focus is on Helping Britain Recover.
Find out more
Link opens in same window