Winners of sustainability innovation competition announced
Wates Group and Lloyds Banking Group have announced the four joint winners of a competition launched to find the next generation of green tech businesses.

10 February 2022
2 min read
The four winning businesses will support Lloyds Banking Group in our transition to net zero carbon operations.
From an artificially intelligent thermostat that improves the efficiency of air conditioning, to friendly bacteria that can unblock urinals and reduce wastewater, the products can now be piloted across our branches and offices. A budget of £100,000 will be made available to test the technologies in a live environment and see whether they can ultimately be rolled out at scale.
Helping us to meet our operational climate pledges
More than 100 companies applied to the sustainability innovation competition, which aimed to unearth and champion new sustainable technologies for the built environment.
Following a rigorous assessment process by Wates' technical advisory panel, finalists pitched to judges in a Dragons' Den style event at the Mitie office in The Shard, London on 28 January.
The four winning suppliers have been selected for their ability to deliver against our ambitious operational climate pledges, which commit to net zero carbon operations and a 50% reduction in energy consumption by 2030, as well as a 40% reduction in absolute water consumption by 2030.

The competition winners
Advanced Bacterial Sciences: a drain unblocking system that uses friendly bacteria to remove wastewater issues such as blocked urinals.
Quattro Seal: a liquid sealing system that increases air tightness in buildings, generating energy savings of up to 27%.
Coolnomix: an AI thermostat that maximises air conditioning efficiency and reduces energy consumption with a return on investment in under 24 months.
HSG (Ureco): an eco-friendly urinal sleeve system that helps prevent costly blockages, reduces water usage and removes odours, without the need for strong chemicals and cleaning agents.
What next?
The competition builds on the businesses' existing relationship, which includes a 10-year programme of fit-out works by Wates Smartspace across the Lloyds Banking Group estate. As well as the chance to be rolled out across our estate nationwide, the winners will be added to the Wates Innovation Network (WIN) Portal as Innovation Partners, alongside other pioneering green tech businesses. The Portal is a free to use online marketplace for suppliers of environmental technologies that enables them to connect their product with built environment customers across the supply chain.
Dr Zainab Dangana PhD, Head of Sustainable Technology Services at Wates Group:
"The work we've been doing with Lloyds Banking Group is about connecting our customer with the products that can help it achieve its environmental goals. Too often, new, viable technologies fly under the radar because suppliers are unable to get in front of the right decision makers. We're bridging that gap, but we need to see more companies like Lloyds putting their weight behind the green businesses that are critical in our national drive towards net zero."
Matteo Deidda, Senior Sustainability Manager at Lloyds Banking Group:
"The response to the sustainability innovation competition has been fantastic. We are very excited to work with the finalists and our partners in the coming months to pilot these technologies in our offices and branches. The winning technology will have access to our innovation budget to test their solutions in our buildings, and roll out at scale if the pilots are successful. This is a great opportunity for speeding up our transition towards a greener future and achieve the Group's operational climate pledges."
This is the first green innovation competition launched by Wates and Lloyds Banking Group, however the partnership has already resulted in eight sustainable technologies being piloted across our estate. One currently being trialled across three sites is Propelair, a water efficient toilet that reduces water usage by up to 85%.
Find out more about our operational climate pledges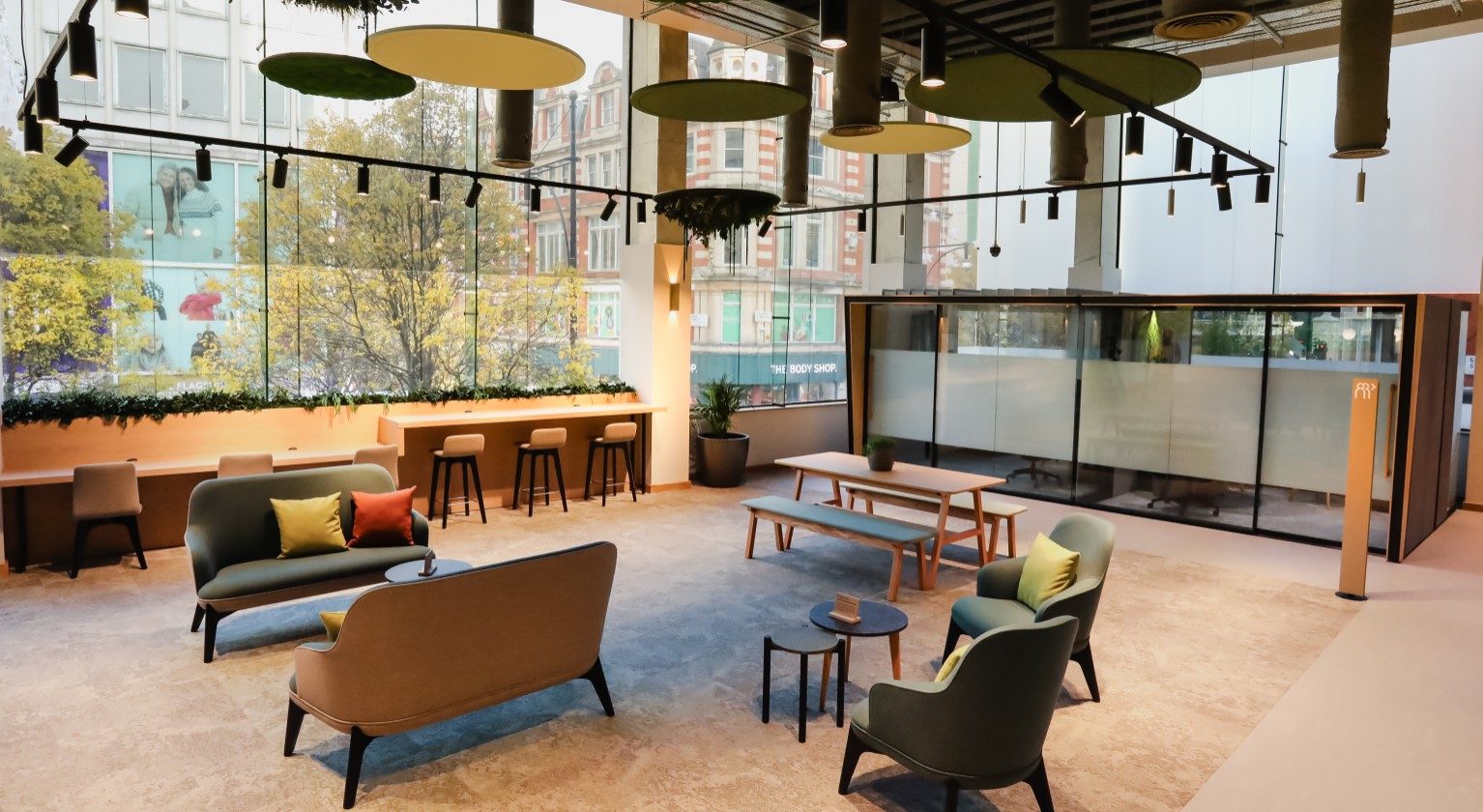 Our operational emissions
Reducing the carbon footprint of our own operations is a key part of our sustainability strategy and we're working towards an ambitious set of commitments.
Operational emissions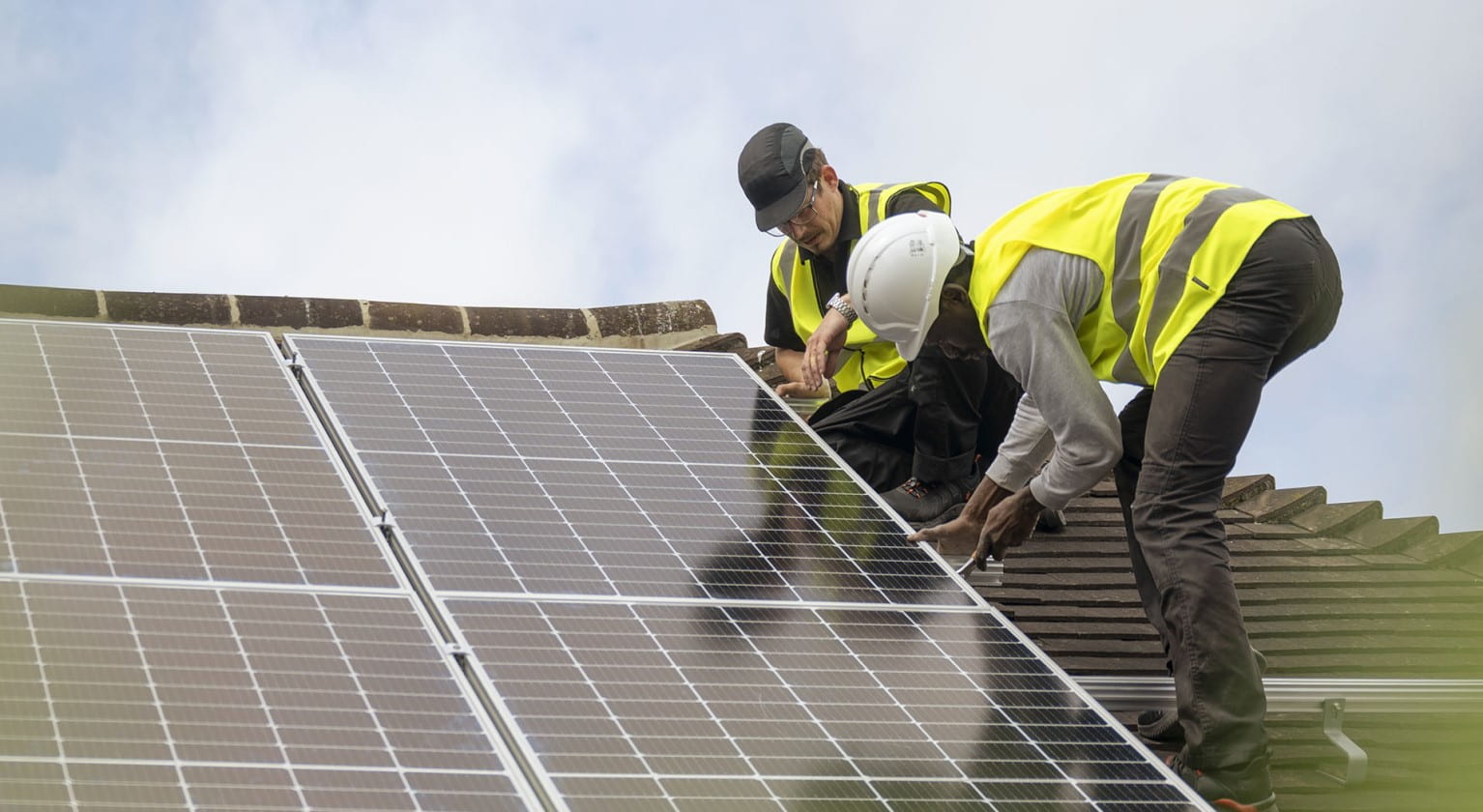 Sustainable finance
Enabling the transition to a low carbon, more sustainable and inclusive future for people and businesses is key to delivering on our purpose.
Sustainability at the Group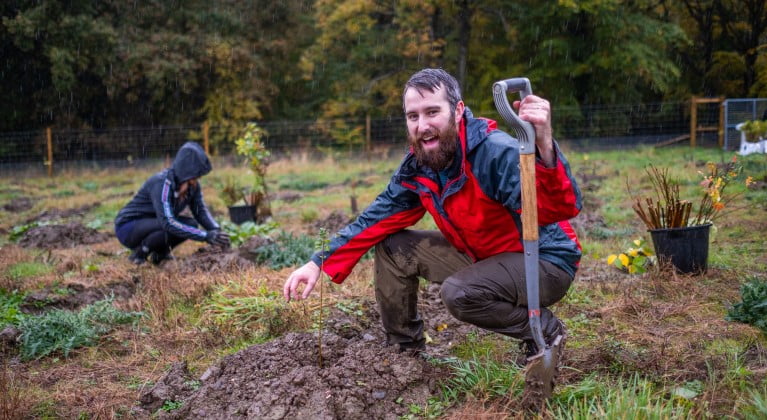 Our partnership with the Woodland Trust
At the beginning of 2020, we started working with the Woodland Trust to plant 10 million trees across the UK by 2030.
Woodland Trust partnership