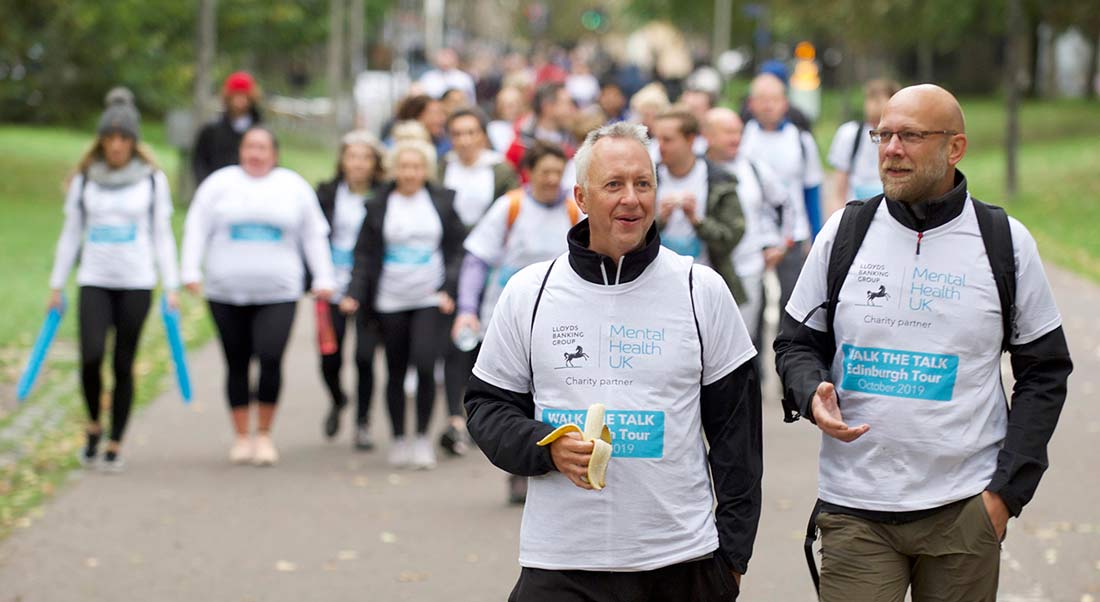 The top five factors for a successful charity partnership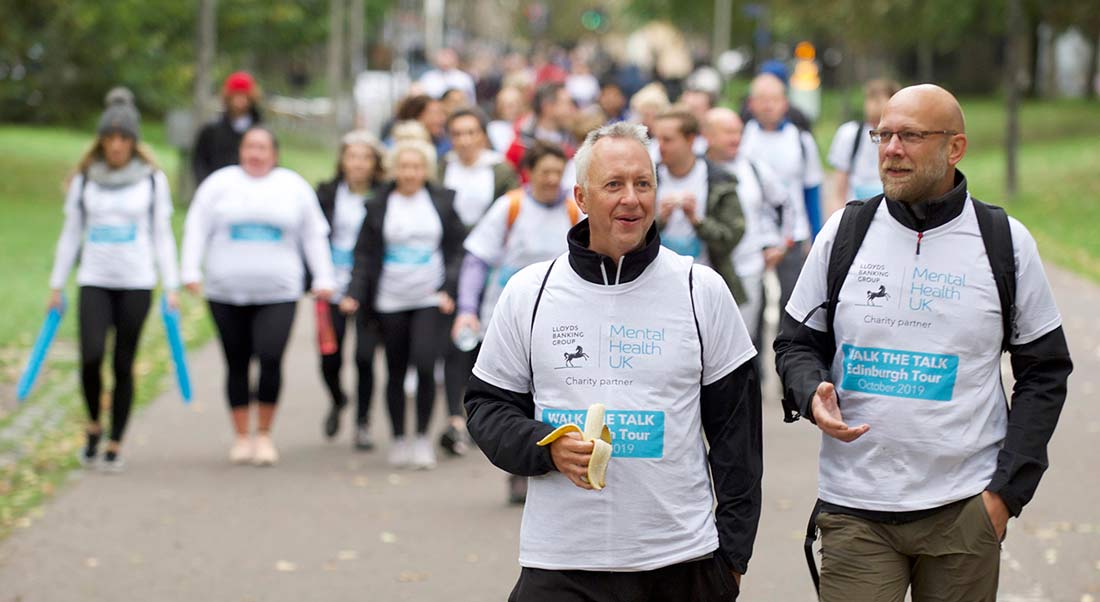 "What began with mental health and money grew to tackle other big challenges including the growing need for young people's mental health support, and the impact of the pandemic on people's wellbeing."

28 October 2022
6 min read
Back in 2016, 62% of colleagues at Lloyds Banking Group chose Mental Health UK as the Group's official charity partner. Initially, the partnership was meant to be for two years, with the aim for Lloyds Banking Group to raise £4 million to help Mental Health UK set up a service to support people experiencing mental health and money problems.
Six years and £16 million later, the partnership has revolutionised mental health support and understanding. What began with mental health and money grew to tackle other big challenges including the growing need for young people's mental health support, and the impact of the pandemic on people's wellbeing.
Underpinning it all is the unwavering commitment of Lloyds Banking Group's people, whose passion saw fundraising targets smashed year after year, and supported the growth of a positive mental health culture at work.
It's a partnership that's gone far beyond expectations again and again, and together, given vital support to millions of people across the UK. So what specific factors went in to such a fruitful, long-lasting charity partnership?
Sharing and accumulating new skills

Over the last six years, we've shown what a constructive charity partnership can achieve. And the sharing of skills and expertise has been a big part of this success.
For example, we know there's a clear link between mental health and financial health, but there was no one place for people to go to get support for both. So the early years of the partnership saw Mental Health UK create Mental Health & Money Advice – the first UK-wide service combing support for mental health and money problems. Lloyds Banking Group's colleagues played a key role in this by sharing their expertise and skills to help set up the service's website and telephone referral system.
Since its inception, over two million people have found useful information on the Mental Health & Money Advice website. And over 3,900 people with complex cases have benefited from specialist telephone support, with each individual being on average £4,200 better off thanks to the personalised support they received.
Equally, the Group leveraged the expertise of Mental Health UK to create its Mental Health Advocate Programme. 2,800 colleagues have been trained by Mental Health UK so far. Some of the responsibilities of an advocate include raising awareness of mental health and signposting colleagues to support.
The innovative programme has meant that volunteers have been able to drive change at a grassroots level, creating a positive and open mental health culture that empowers colleagues' wellbeing. Indeed, the programme has been such a success that in 2022 it was recognised in the 'Best Mental Health Network' category at the 2022 This Can Happen Awards.
Engaging colleagues
Engaged colleagues are crucial to the success of a charity partnership. And thanks to the cultural shift the partnership encouraged, colleagues at the Group have felt supported enough to share their stories – raising awareness more generally across the organisation. Consequently, raising money for Mental Health UK became a personal effort for many colleagues.
Indeed, without this steadfast belief, the Group would not have been able to generate over £16 million in charitable donations through activities such as bake sales, marathons, charity cycles, sponsored walks and a plethora of other activities.
In fact, each year colleagues have raised money for the vital work of Mental Health UK by taking on a gruelling and arduous 'Signature Challenge' which have included trekking the Great Wall of China and completing a survival expedition in Scotland. Impressively, more than 200 team members have taken on one or more of these difficult tasks, raising over £1 million to date.
Elsewhere, Walk The Talk – an annual event at the Group – saw colleagues walk and talk to raise funds for Mental Health UK. The walks even continued virtually during the pandemic and, at the time of writing, more than 7000 colleagues have raised over £1 million for MHUK between them.
Going beyond fundraising

While fundraising is of course a crucial element of any charity partnership, our collaboration goes further than raising money; it's resulted in a cultural shift and transformed Lloyds Banking Group as an organisation and employer, for the better.
Like any cultural shift, though, the work had to start at the top. Indeed, to challenge the stigma so often associated with mental health, senior leaders made a commitment to be more open about their own mental health struggles and share the importance of opening up.
And it wasn't just from the top. Mental Health Advocates trained by Mental Health UK are represented throughout the various divisions at the Group, at varying levels. They've been instrumental in opening up conversations and encouraging their team mates to prioritise mental wellbeing. As a result, this encouraged a positive mental health culture – one that underlines the parity between physical health and mental health so that both are viewed as equally important. And one where colleagues feel more able to reach out and ask for help when things get too much without fear of judgement.
Adapting to a changing world
Many things can negatively impact a person's state of mind. Most recently, the coronavirus pandemic and subsequent lockdowns meant that feelings of loneliness, depression and anxiety became all too familiar for many people across the country.
But thanks to the Group's support, Mental Health UK was able to expand its reach and provide much needed extra support to community mental health services during the pandemic.
Recognising the detrimental impact lockdowns were having on people's mental health, Mental Health UK identified that Clic – a free online community platform where people could connect with others, share their feelings and get support – would be beneficial to people experiencing loneliness and isolation. However, Clic, run by one of Mental Health UK's founding charities, was only available in Wales.
But thanks to the support from the Group and the Department of Health and Social Care, the service was able to significantly expand its reach, so that people from England, Scotland and Northern Ireland could access the service. Today, Clic is open to everyone in the UK. Volunteers from the Group play an important role in keeping the community a safe and welcoming space.
And as the effects of the pandemic are still being felt across the country, the partnership's Helping Communities Prosper programme continues to help people stay well and recover. Impressively, more than 120 of these projects have helped an estimated 13,000 people to date.
"Through fundraising efforts, the Group helped MHUK set up its first UK-wide services aimed at combing mental health support with financial wellbeing."

Innovation
The support the Group offered through the partnership enabled Mental Health UK to create innovative programmes that addressed some of the key challenges affecting mental health.
For example, external research has shown that most long-term mental health problems begin in adolescence with 75% of mental illnesses starting before a person's 18th birthday . And we know that early prevention and support can safeguard a young person's mental wellbeing. Given this, through fundraising efforts and a shared commitment to the work of the partnership, in 2019, Mental Health UK were able to launch Bloom– a UK wide programme that gives young people the tools and knowledge they need to build their resilience and manage their mental health.
At the time of writing, Bloom has supported more than 196,000 young people with their mental health and trained almost 3,000 teachers to confidently support their students' wellbeing through key transitions like taking exams and making decisions about the future.
80% of young people surveyed after the programme reported that they felt more confident in their understanding of resilience. And by the end of 2024, the programme will have reached over 500,000 young people across the UK.
Looking ahead
As you can see, our partnership has achieved a lot since its launch. And today millions of people across the country are better off thanks the ground-breaking work of Mental Health UK. In fact, just six years ago, understanding about mental health was limited, and topics such as wellbeing at work were seldom spoken about or understood by many organisations.
Today, though, the culture at Lloyds Banking Group has been reshaped for the better. Now people are encouraged to share how they feel and seek help when they need it. And Mental Health UK has been able to drastically increase its reach, helping millions of people to understand and manage their mental health.
Looking ahead, then, it's important that the Group continues to promote the importance of a positive, healthy mindset. And that the partnership programmes – Mental Health & Money Advice, Bloom, Clic and a host of other initiatives – continues to give essential support to those who need it. In a nutshell, the story of our partnership proves that so long is there is trust, collaboration, and a steadfast commitment to a shared set of goals, anything can be achieved.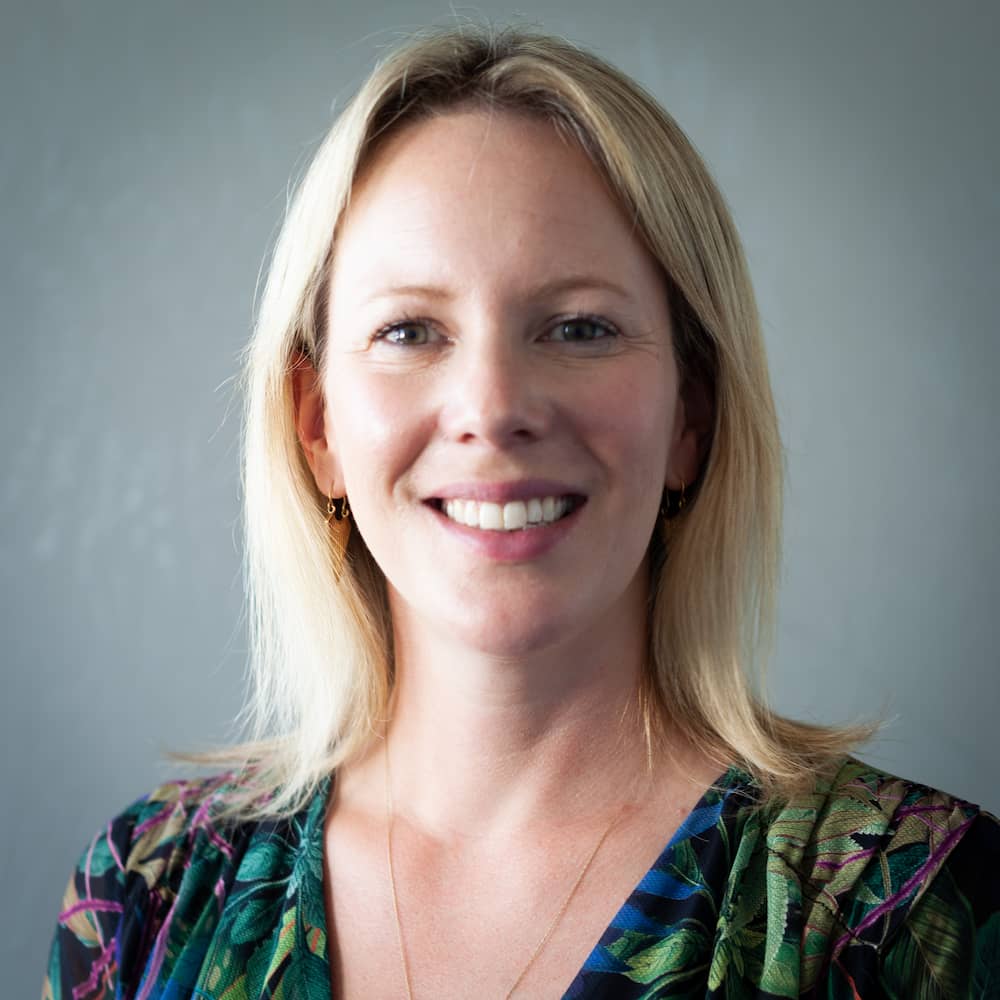 About the authors
Katie Legg, Director of Strategy and Partnerships
Katie has been working for Mental Health UK since 2017. Initially having joined the organisation to lead the Lloyds Banking Group partnership, Katie has more recently been using her experience of consulting on growth and sustainability strategies in sport to evolve the strategy and business model for Mental Health UK through forging new, meaningful partnerships.
Katie has worked in several roles in sport, most recently for Sport England where she managed a portfolio of investment worth £60m into Olympic and Paralympic sports' National Governing Bodies. This helped to maximise the legacy of London 2012 on sports participation across the country, whilst supporting the organisations to develop sustainable business models. She also worked to ensure similar legacy strategies were built around other major events held in the UK after the Games, in the so called 'Decade of Sport' including the World Athletics Championships 2018, Netball World Cup 2019, Commonwealth Games 2022. Over London 2012 itself Katie worked at Gold Challenge with over 150 UK charities engaging over people in a mass participation multi-sport fundraiser. This enabled more than 200,000 people to feel connected to the Games and fundraise at the same time for charities. 
Katie's background
Read less
---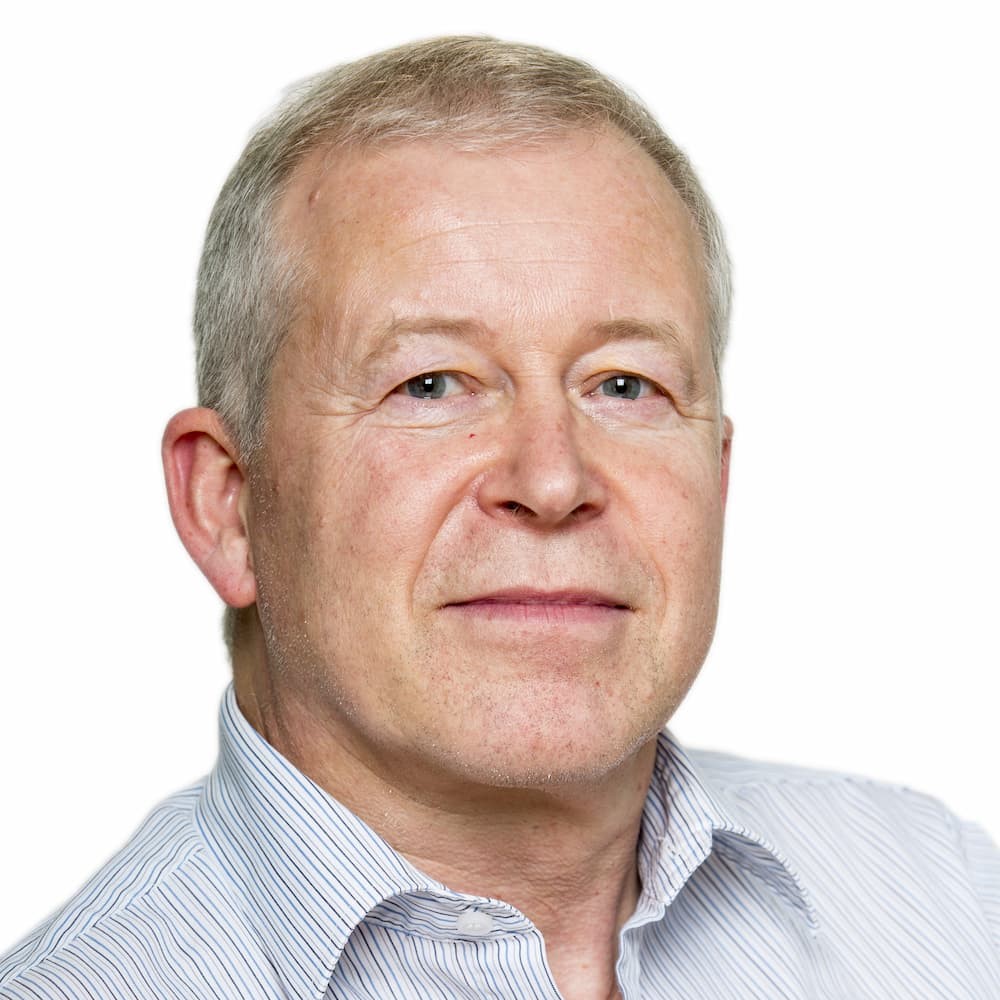 David Rowsell, Head of Community Engagement
David Rowsell leads the Community Engagement team within Group Sustainable Business for Lloyds Banking Group and is responsible for the Group's charity partnerships and fundraising, colleague volunteering, and many of the Bank's varied community programmes. A trained accountant, David has worked for Lloyds Banking Group for 25 years in a variety of finance, strategy & business roles across different business units, and has developed, delivered and managed community facing initiatives for the last 9 years.
David is an experienced mentor and trained mental health advocate, and has been on the leadership teams of a number of not-for-profit organisations over many years. He is married with four adult children and eight grandchildren, and enjoys solo and club running recreationally.
David's background
Read less
---