What being a Black role model means to me
"My parents told me I would need to work twice as hard as white children to succeed."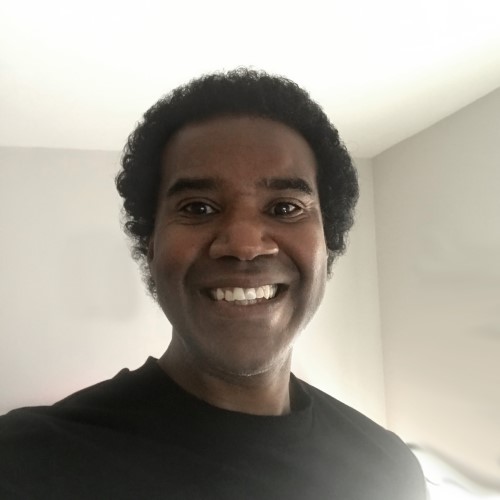 Yesterday, Lloyds Banking Group released their fourth annual Ethnicity Role Models list, highlighting some of the most inspirational BAME role models and advocates within the Group.
The list plays a vital role in the Group's plan to create a fully inclusive environment for all colleagues and highlights the importance of these role models to so many others, as well as sharing career successes, stories of outstanding achievements in work, and the difference our people have made in the communities we serve.
I'm proud to say that this year, I was recognised as a BAME role model.
Making it onto this list is a very emotional experience for me, especially when the Black Community are hurting right now. The increased impact of Coronavirus, the horrific and inhumane events in the US are but two examples of the pain being felt.
For me personally, being named as a role model, I can't put that into words! It isn't just a list, it is an opportunity to support the Black community in a positive way.
Last month, the Government published its Employment by Occupation report. Two things really stood out to me. Firstly, the Black ethnic group had the highest percentage of workers in the lowest skilled types of jobs at 16% and secondly the Black Ethnic Group has the lowest percentage of workers in senior level roles at 5%. We need to do more - I personally want to help change these statistics.
In my earlier career in HBOS and now at Lloyds Banking Group, I didn't feel I had the confidence to truly be myself. You could say I left my culture and heritage at the door and would adjust my personality to progress.
I felt I was letting myself down. Whilst working in the People & Productivity team, which is where I am now, I decided I had to be true to myself. I now try to encourage others to tell their stories and be true to themselves inside work as well as outside.
My experience of growing up in a poor council estate in Northampton, shaped me from an early age. I was the only Black child in Junior school and experienced a lot of bullying from other children, but also more subtly from the teachers. My parents told me I would need to work twice as hard as the white children to succeed.
One of my own earliest role models during this time was Jesse Owens, a Black American athlete. Despite experiencing extreme racism in his own country, he went on to win four gold medals at the Berlin Olympic Games in 1936. I learnt that despite the whole world being against him, he still achieved his goal.
My other role models are the superhero Black Panther, a strong and powerful Black man with superpowers, and Barack Obama, because of what he represents, I never thought I would see a Black president in the White House in my lifetime. I would love to see a Black person be appointed to our Group Executive Committee!
On a more personal level, my cousin Rochelle was an amazing and inspirational role model to me, she lit up the room when she walked in, she oozed Caribbean charisma. Sadly she lost her battle with breast cancer a couple of years ago, she was a big loss to me. She taught me to make the most of my life.
But it's not just the importance of role models. For me the role of allies - and within our organisation, our REACH advocates - is so important.
The Lloyds Banking Group REACH network connects, supports and develops colleagues from a BAME background, and a REACH advocate is someone actively wanting to educate themselves, listening to the stories from Black colleagues about their real struggles to then also stand with us, using their voices to help make life long positive change happen.
This is the time for change. We cannot allow this to be just a 'Twitter trending moment' to be replaced by something else people talk about next month. This must be something much more powerful!