Activity down slightly, but new work rises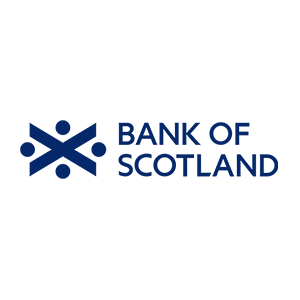 13 April 2015
Activity levels in Scotland's private sector economy were marginally lower during March as fractional growth in manufacturing output was offset by a slight decline in service sector activity. New business, in contrast, posted a modest increase, with companies reporting some dissipation of the uncertainty that has plagued client decision making since the start of the year.
The seasonally adjusted headline Bank of Scotland PMI – a single-figure measure of the month-on-month change in combined manufacturing and services output – registered 49.4 during March, down from 50.2 in the previous month. That marked the second time in the past three surveys that a fall in output has been recorded, although the latest decline was marginal.
Manufacturers signalled a fractional increase in output for a second month in succession, but service sector companies recorded a fall in activity for a second month in the past three. Sector trends were, however, reversed for new business. Manufacturers recorded a fall in new orders for a third month in succession. This was reported to reflect subdued demand from the oil and gas industry. In contrast, service providers recorded modest growth as economic conditions improved and recent market uncertainty showed signs of dissipating.
Modest growth of employment was signalled during March as companies signalled some positive expectations for growth and in line with business expansion plans. Business services companies indicated a particularly strong rise in employment, according to the latest data.
Expanded labour capacity combined with relatively subdued new business growth enabled companies to keep on top of existing workloads. Business outstanding fell in March for a third successive month.
On the price front, average input costs continued to rise during March, with the rate of inflation accelerating sharply to a nine-month high. There were reports of higher supplier prices and an increase in wage costs. However, a weaker euro was reported to have reduced the price of imported goods for manufacturers. Finally, average output charges were cut slightly in reaction to competitive pressures. In some cases, prices were cut to foreign clients to offset the effects of a strong pound.
Donald MacRae, Chief Economist at Bank of Scotland, said: "March's PMI confirmed a poor month for the private sector of the Scottish economy with marginal growth in manufacturing output not quite offsetting a slight fall in services activity. The government sector will have to bear the brunt of growing Scotland's economy in January to March this year. Manufacturing exporters have been affected by the falling Euro while services businesses in hospitality are seeing a changing pattern of spending resulting from the lowered alcohol limit while driving. All are affected by subdued business confidence associated with the fall in the price of oil and the bad winter weather. But recovery is on the way with levels of new business increasing, employment rising in all sectors and the oil price up 20% from January's low."