Bank commits to polymer bank notes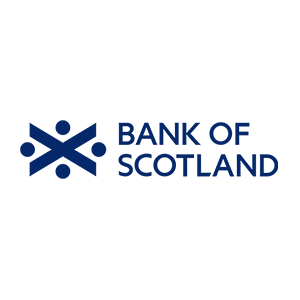 01 June 2015
Bank of Scotland today announced that its next £5 and £10 banknotes will be printed on polymer, and the first of these will be issued this November to celebrate the bank's partnership with BBC Children in Need.
Polymer is a thin flexible plastic film, replacing the cotton paper used for notes currently in issue. The notes will be slightly smaller with the new £5 note measuring 125 x 65 mm compared to the current 135 x70mm.
The new polymer notes will be printed on De La Rue's Safeguard® polymer material and will reuse the existing Bank of Scotland banknote designs, with Sir Walter Scott and The Mound on the front of the note and the bridges theme continuing on the back. The images will be adapted and modernised so they are suitable for polymer.
The first Bank of Scotland polymer banknote will be a one off limited edition £5 note that will be issued in November 2015, and will be auctioned to raise money for BBC Children in Need. The circulation will be limited to just 50 notes so will be popular among collectors. The notes will feature the designs from winners of a children's competition that is being launched today.
The design of the main replacement polymer £5 note will be unveiled before the end of this year with the notes itself issuing in the second half of 2016. It will be followed around a year later by the polymer £10 note.
The announcement follows engagement with the Bank of England who has announced a similar timeframe for printing polymer notes. The benefits of polymer notes include:
Polymer banknotes are resistant to dirt and moisture so stay cleaner for longer than paper banknotes.
Polymer banknotes are secure. They incorporate advanced security features making them difficult to counterfeit and further enhancing the strong security of Bank of Scotland banknotes.
Polymer banknotes are more durable. They last at least 2.5 times longer than paper banknotes so will take much longer to become "tatty", improving the quality of banknotes in circulation.
Polymer banknotes are more environmentally friendly and, because they last longer are, over time, cheaper than paper banknotes. Being thin and flexible they fit into wallets and purses as easily as paper banknotes.
The issue of the new notes will be supported by a comprehensive education programme which will include information about the new security features for authentication of the banknote as well as details of how the current paper £5 and £10 banknotes will be withdrawn from circulation.
Robin Bulloch, Managing Director Bank of Scotland said:
"Bank of Scotland has been issuing banknotes for over 300 years and we take seriously our responsibility to create good quality genuine banknotes that can be used with confidence. Polymer notes are cleaner, more secure, and more durable than paper notes. They will provide enhanced counterfeit resilience, and increase the quality of Bank of Scotland notes in circulation.
"Our very first polymer note will be the limited edition fiver to celebrate our partnership with BBC Children in Need and this will be out at the end of this year. This will be the first time the designs of children have been incorporated on a Scottish banknote and we hope to raise lots of money for BBC Children in Need."
Mary Duffy, Head of BBC Children in Need Scotland added:
"We are delighted to be involved with the launch of these new notes, and as a judge on the panel I look forward to seeing some of the exciting submissions from our young designers! Every penny raised from the auction will go towards projects helping disadvantaged children and young people, allowing BBC Children in Need to make a difference to as many young lives as possible."
Engaging young people across the country, the competition will challenge children to design part of the £5 Bank of Scotland banknote with the theme 'What does BBC Children in Need mean to you?'.
Bank of Scotland as part of Lloyds Banking Group is BBC Children in Need's first ever Principal Partner and exclusive fundraising partner in schools.