Bank of Scotland launches 2015 Student Current Account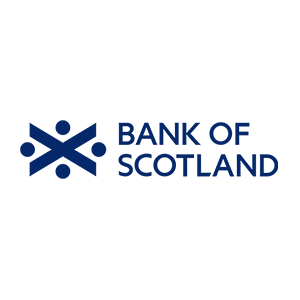 05 August 2015
Bank of Scotland has today announced the launch of its 2015 Student Current Account, available to new and existing customers. The account features a number of money saving benefits including a free NUS extra card for three years, helping savvy students save at over 170 high street and online brands.
The account offers:
A tiered interest and fee-free Planned Overdraft of up to £2,000 (up to £1,500 in years one to three and up to £2,000 in years four to six).
A free NUS extra card for three years[i], giving students access to exclusive discounts, offers and competitions from over 170 brands and retailers on the high street and online, including Amazon, Apple, ASOS, Co-operative Food and Odeon.
Use of 'Everyday Offers' rewarding student account holders with cashback on their everyday spend at selected retailers, helping their money go further.
The option to activate It's On Us where every month customers have the chance to receive an unexpected surprise when Bank of Scotland pays them back for something they've bought on their debit or credit card, up to the value of £500.
Access to a student credit card to help build credit, with up to 56 days interest-free credit on purchases when paying the balance back in full and on time each month. There is also a limit of at least £500 & extra protection when you shop online.
Claire Garrod, Director of current accounts for Bank of Scotland said:
"Because we understand the challenge students face with their finances, we have designed an account to help students make their money go further and to make sure they are in a position to feel in control of their finances when it matters most, both now and in the future."
Students have a range of options when managing their finances through Bank of Scotland, including access to the five star rated mobile banking app, ranked as the top banking app in the Apple App Store1. This provides a convenient way of accessing their banking on the go and has a variety of features, including the ability to view accounts balances, pay bills and transfer money between accounts. They can also use it to pay their friends using just their friend's mobile number.