Female pensioners in the Highlands have found the "pursuit of happyness"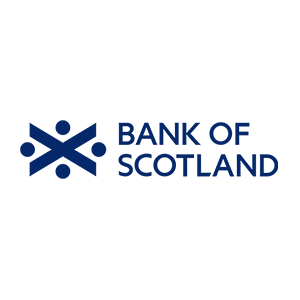 10 June 2015
The happiest people in Scotland are women aged over 65 who live in the Highlands, according to the new Happiness Index from Bank of Scotland. The Index quantifies how happy Scots are in the communities in which they live and found that women are far more content with their lives, with a happiness score of +41.62 in comparison to men at +36.15. The overall happiness score for Scotland is +39.02.
Happy as Larry in the Highlands
With its stunning scenery and mix of rural and city life, it's no surprise that the Highlands is the happiest region in Scotland (+47.73), with two fifths (39%) saying they are "very happy" with their lives there. Just under a third (30%) of Dundonians said the same, which put Dundee in second place with a score of +44.30, closely followed by Mid-Scotland at +43.22. (Table 1)
Aberdeen (+34.99), Fife (+35.56) and Central Scotland (+35.57) it seems are the least happy regions, having happiness scores four points below the Scottish average. The Index found that 5% of respondents in both Fife and Central said they were "very unhappy" with life in their community.
With age comes happiness
Life really does get better as you get older, according to the Happiness Index results. With the pressures of adult life after leaving school, Scots aged 18-24 are the unhappiest age group with a score of +30.42, well below the Scotland average. As they reach 25-34 the score increases (+31.13), but for some reason dips slightly for the 35-44s (+30.53) before rising sharply to +35.99 for the 45-54 age group.
However, as they reach the prime of their lives, Scots truly are at their happiest. Far above the Scotland average, the 55 and overs achieved a happiness score of +50.67, but when broken down further, it's the retirement age of 65+ when people are happiest in life (+55.44). This is probably as a high percentage of them will have moved to an area they like especially for retirement.
Money doesn't buy you happiness – or does it?
The old saying goes, 'money doesn't buy you happiness' but a lot of us might say that it does help. It's no surprise really that the Happiness Index found the more money Scots have the happier they tend to be, while those with less money were less happy. (Table 3)
Scots who have a personal income of £60,000+ are happiest, with an overall score of +48.00 in comparison to the Scotland average score of +39.02. Those with a household income of £60,000+ are understandably happy too, with a +45.45 score. A third of £60k+ household income and almost two fifths (37%) of £60k+ personal income went so far to say they were "very happy" with their lives.
Second happiest are those in the £40,000-£59,999 bracket for both personal (+42.01) and household income (+42.41). Scots with a personal income of £25,000-£39,999 rank third (+41.69), however, surprisingly this isn't the case for household income. Third in this category are Scots with a household income of £15,000-£24,999 with a score of +38.11, while £25,000-£39,999 follows closely behind (+37.58).
Robin Bulloch, Managing Director at Bank of Scotland Community Bank said, "It's fair to say that as a nation, Scots are a happy lot with a happiness score of +39.02. However, the happiest people in Scotland are women aged 65 or over who live in the Highlands – understandable when you are enjoying retirement in such a beautiful part of Scotland. While the Happiness Index has highlighted some fairly obvious points like the more money people have the happier they tend to be, it's also raised some intriguing questions about why the happiness score dips for the 35-44 age group and why women, on general, are happier than men. This research really helps us understand our customers and will ultimately help us be the best bank for customers."