Going part time and commuting by car is the driving force behind a happy working life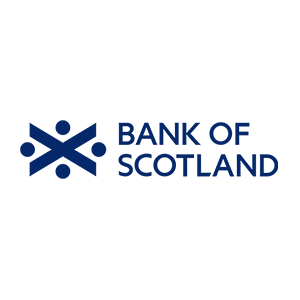 03 July 2015
When it comes to working hours and the daily commute, Highlanders who travel by car and work part time are the happiest in Scotland, according to the latest research from Bank of Scotland's Happiness Index. The Index quantifies how happy Scots are with their daily commute, the method of transport and the amount of hours they work and found that part time workers are happiest with a happiness score of +42.05. The happiness score for Scottish workers as a whole is +37.40. [Table 1]
Women are happy with the amount of hours they work
While Scots who work between 8 and 29 hours a week are the happiest workers, females enjoy the short hours more than men, having a happiness score of +45.86 in comparison to +32.11. Those part timers aged 55 and over are the happiest of all age groups (+57.16), closely followed by 45-54 year olds (+49.2). However, there is a substantial dip between 25-34 year olds (+36.49) and the 35-44 year olds who score only +29.82. [Table 2]
Those who work full time are second happiest (+36.76) with women (+38.66) again enjoying their working hours more than men (+35.26). Highlanders enjoy working 30 hours a week or more most (+46.41), with Fifers (+43.35) and Edinburghers (+41.43) close behind. Aberdonians aren't so keen on working full time, scoring only +28.63.
Car is the most popular method of transport
Despite the congestion on some of Scotland's busiest roads, most commuters travel by car (60%) and it's those who are happiest with their commute. The relative freedom of travelling by car means they have a happiness score of +40.17, with drivers in the Highlands enjoying their daily commute so much they score +45.97. Commuters in Mid-Scotland dislike the daily drive most, with a happiness score of just +28.24. Central Scotland has the most car commuters (75%), followed by Fife (74%), and Mid Scotland (73%). [Table 3]
Travelling by bus results in the second happiest commuters, with a score of +36.73. Those in the Lothians seem to have the most pleasurable bus journey, coming out with a happiness score of +43.12 compared to Aberdeen who only scored +19.44. Although the Scottish weather can be a bit dreich at times, walking ranks third (+34.77) with over a quarter (27%) of Scots walking to work. While the younger generation don't enjoy this method as much (+27.57) it's the 55 year olds and over who get the most out of their daily walk, with a respectable +41.91 happiness score.
Using the train is the least pleasurable method of transport for Scots (+32.38), particularly for men as they score just +27.28 compared to women who, for some reason, rather enjoy the commute by train (+40.17). However, it's the 25-34 year olds who hate their train journey most, ranking a mere +22.7 happiness score.
The happiest commute is when work is on your doorstep
When asked about their daily commute, it's no surprise that the likes of farmers (+46.52) and those who work from home (+41.23) are happiest, as their work is on their doorstep. Almost a third of Scots (31%) have a journey to work that lasts between 15-30 minutes, and it's this length of time Scots are happiest commuting (+40.21). The fifth (28%) who commute less than 15 minutes are close behind with a happiness score of +39.69, while, surprisingly, a commute of 61-90 minutes ranks third at +33.95. [Table 4]
Almost a fifth of Highlanders went so far to say they loved their commute (18%), however Aberdonians it seems, don't, with 10% saying they hated theirs, achieving a happiness score of only +28.63.
Mike Moran, Director at Bank of Scotland said, "When it comes to the hours we work and the time we spend commuting, Scots are pretty happy overall. It's understandable that the happiest in Scotland are those who work between 8 and 29 hours a week, with a happiness score above the +37.40 Scottish average for workers. Highlanders have the highest regional happiness score for workers at +46.34 and also go so far as to say they love their commute in to work. With the stunning scenery there though, who wouldn't?"