James Cosmo to feature in new Bank of Scotland TV campaign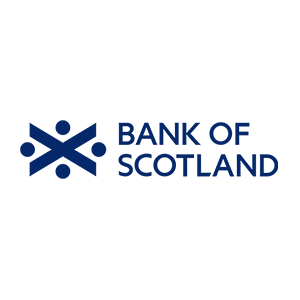 13 March 2015
Bank of Scotland is launching a new advertising campaign on Saturday 14th March featuring renowned Scottish actor, James Cosmo. The TV advert features someone at a "crossroads" moment in life, who wants to ensure the decision they need to make is one that's well made.
Cosmo has performed in hundreds of film and television productions since the late 1960s, often playing characters with a screen-dominating charisma. He has proven himself as a diverse and exceptional actor and is probably best known for his roles in Highlander, Braveheart and, most recently, Game of Thrones.
The new Bank of Scotland advert was filmed in the stunning Glen Etive in the Highlands, which has been used as the backdrop to many movies, including Skyfall and Braveheart. Cosmo plays a 'spirit guide', who is there as an impartial observer to help people with advice at those crossroad moments in life.
The advert will hit TV screens on Saturday night (14th March) during You're Back In The Room on STV. The 40 second advert features a young man sitting in his parents' home, receiving conflicting advice from them on buying a house. The son is then transported to another realm where a spirit guide, Cosmo, appears dressed in a grand feathered cloak and provides him with some worldly, impartial advice.
The campaign, created by RKCR/Y&R and directed by Nick Gordon, Somesuch Productions, aims to demonstrate that Bank of Scotland is a trusted banking partner and can provide support, guidance and information to help people make better decisions.
James Cosmo said, "It was great to be back filming in the Highlands. Although we encountered some snow, the sun did come out to show Scotland in all its splendour. This was my first time playing a spirit guide, and one with a sense of humour at that, so it was great fun being involved in the new advert for Bank of Scotland."
Robin Bulloch, Managing Director, Bank of Scotland Community Bank commented, "It's fantastic to have such a renowned actor as James Cosmo appear in our new Bank of Scotland TV advert. We felt he had the attributes to be a credible and wise guide, likeable but able to pull your leg a little too. While our new advert brings a little Scottish humour to our screens, it also gives a strong message that Bank of Scotland is here to help guide and support customers to ensure their decisions are well made."