Private sector business activity contracts in January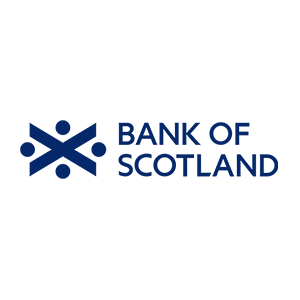 09 February 2015
Business activity in Scotland's private sector economy fell at the start of 2015, the January PMI report from Bank of Scotland showed. Severe bad weather was reported to have weighed on activity, contributing to stagnations in both new business and employment. Average output prices meanwhile fell as cost pressures subsided to the weakest since mid-2009.
At 47.7, down from 52.8 in December, the seasonally adjusted headline Bank of Scotland PMI – a single-figure measure of the month-on-month change in combined manufacturing and services output – pointed to a decrease in private sector business activity north of the border in January. It was the headline index's first sub-50 reading, signalling contraction, since September 2012. Decreases in output were recorded by manufacturers and services firms alike, with mentions among panellists in both sectors of adverse weather disrupting activity.
The level of new business placed at firms operating in Scotland was broadly stable during January, following 25 consecutive months of growth. Moreover, manufacturers recorded an outright fall in new orders, despite seeing export sales rise solidly and for the first time in seven months.
As with new business, employment at Scottish firms held steady during the opening month of the year. That compared with robust growth in staffing levels throughout 2014. A slight net gain in payroll numbers in the service sector negated lower employment at factories.
January's survey meanwhile showed a slight fall in the amount of business outstanding at companies in Scotland, reversing the marginal growth in backlogs of work seen one month earlier.
Inflationary pressures continued weaken at start of the year, with the indexes monitoring input and output prices falling to their lowest levels since May and December 2009 respectively. Average output prices decreased for the first time in five months (albeit only marginally), largely reflective of lower charges in the service sector.
Businesses meanwhile faced the slowest rise in average input costs since May 2009, with lower fuel prices acting to partly offset growth in staff salaries and wages.
Donald MacRae, Chief Economist at Bank of Scotland, said: "Business activity in the private sector of the Scottish economy fell in January affected by severe weather. Activity dropped in both the manufacturing and services sectors but levels of employment and new business were maintained. New export orders showed an encouraging increase. The first month of 2015 has given the recovery in the Scottish economy a sharp, weather-related jolt reminiscent of the bad weather effect of four years ago. "