Private sector growth remained solid in December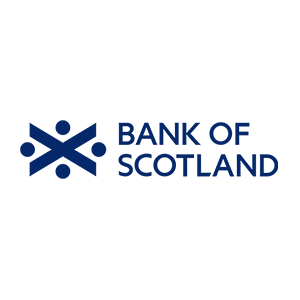 12 January 2015
Scotland's private sector economy ended 2014 on a solid footing, according to December's PMI report from Bank of Scotland. Output increased at a solid rate that was unchanged from November, supported by faster growth in new business. The rate of job creation at businesses meanwhile remained strong amid growing backlogs of work. Elsewhere, data showed a further decrease in cost inflation to the lowest since mid-2009, and only a marginal rise in output prices.
The seasonally adjusted headline Bank of Scotland PMI – a single-figure measure of the month-on-month change in combined manufacturing and services output – was unmoved in December from November's 52.8. Although still pointing to a further solid expansion of private sector output, the index's quarterly average (53.3) was the worst since the first quarter of 2013. At the sector level, services firms continued to outperform their manufacturing counterparts.
Growth of new business at companies operating in Scotland rebounded in December, accelerating from the modest pace seen in November to the joint-fastest in the past five months. New export orders at manufacturers continued to fall, however, although the rate of contraction slowed and was only marginal.
As was the case with output, employment at Scottish businesses continued to rise at a solid pace that was unchanged from November, remaining among the fastest in the survey's 17-year history (bettered only twice in February and August 2014). Staff hiring was primarily centred on the service sector.
Backlogs of work increased in December following seven months of continuous depletion. However, the rate of growth was only modest.
December's survey showed a moderation of inflationary pressures north of the border. Input costs increased at the slowest rate since July 2009, with overall inflation weighed down by falling fuel prices. The principal factor leading costs to rise was higher staff remuneration, according to panel member reports.
Businesses passed on just a small proportion of the burden of higher costs to clients, with average output prices rising only marginally and at a slower rate than in November. The rate of inflation of output prices in Scotland was slower than the UK average, contrasting with the trend in input costs.
Donald MacRae, Chief Economist at Bank of Scotland, said: "December's PMI was 52.8 indicating solid growth in the final month of last year. Both manufacturing and services sectors employed more people and experienced welcome increases in the level of new orders. However, new export orders fell for the tenth time in 11 months confirming the challenges of exporting to the largely stagnant Eurozone economies. The Scottish economy continued to recover in the second half of 2014 and looks set to expand during 2015, but with growth easing compared to the high levels of the first six months of 2014."