The Highlands and Islands are the best places to bring up children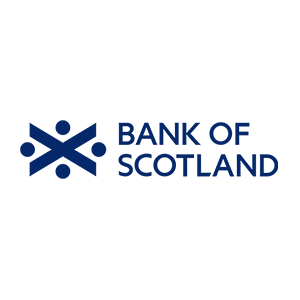 31 August 2015
When it comes to the best place to raise children, the Highland and Islands come out top not just in Scotland but across Great Britain too. The 2015 Bank of Scotland Children's Quality of Life Survey found that children in Orkney enjoy the best quality of life of any local area district (LAD), followed by the Shetland Islands and the Western Isles.
The Bank of Scotland Children's Quality of Life Survey has placed Orkney in top spot based on low primary school class size, high school spending per pupil and the fact they live in an area of low population density and little traffic. Children there are also likely to be surrounded by adults who are in employment and who rate their own personal well-being as very high.
What makes Orkney such a good place to bring up children?
Both the average primary school class size (18.0) and pupil to teacher ratio in secondary schools (8.8) are amongst the lowest in Britain (26.4 and 15.5 respectively)
An average school spend of £9,000 per pupil is one of the highest in the survey – almost twice the national average of £4,560
These factors appear to help high school children achieve excellent exam results, with 87.1% of pupils getting 5 awards at SCQF 4 or better (82.6% national average)
Orkney has one of the lowest population densities in Britain with just 22 people per square kilometre – compared to the national average of 274
Children can walk about in relative freedom with just 139 vehicles per square kilometre, compared to 9,459 in Britain as a whole
Importantly, the ONS survey on personal well-being indicates the Orkney adult population is among the happiest, most satisfied, least anxious and content in Britain. This bodes well for those growing up on the isles.
On the flip side, there is bad news for kids who like online games, as just 56% of households have access to fast broadband; significantly below the national average of 86%.
Shetlands and Western Isles make up the top 3 best places for children to live in both Scotland and Great Britain
The Shetland Islands is the second best place to bring up children, with the Western Isles in third. Both of these areas score high on the education factors, human geography and how adults rate their personal well-being. Shetlandperforms strongly on the lowestpupil to teacher ratio of 8.6; the highest average school spend per pupil of £10,821 and over nine out ten secondary school pupils achieve 5 awards at SCQF 4 or better. The Western Isles has the lowest average primary school class size of 17.4 in Britain, as well as low population density of 9 people per sq.Km and traffic volumes of just 69 vehicles per sq.Km.
With Orkney, Shetland and Western Isles taking up most top spots in each quality of life category, which other areas in Scotland fared well?
Children living in East Dunbartonshire achieve the second best exam results in Scotland with 94% of pupils getting 5 awards at SCQF 4 or better– well above the Scotland average of 83.3% and the GB average of 82.6%.
Pupils in East Renfrewshire were very close behind at 93.5%. Midlothian has more houses with an internet connection of more than 2Mbps (89%), followed by Stirling (88%) and Clackmannanshire (87%).
Aberdeen has the second highest employment rate at 81.2%, while the adult populations in Falkirk, Renfrewshire, South Ayrshire, East Dunbartonshire, Aberdeen City and Argyll & Bute are among the second happiest, most satisfied, least anxious and content in Scotland (6.5), which bodes well for kids growing up in those areas.
Nitesh Patel, economist at Bank of Scotland said, "The north of Scotland has always done well when we've looked at Quality of Life indexes so it's no surprise that Orkney, the Shetland Islands and Western Isles are the top three in the 2015 Bank of Scotland Children's Quality of Life Index across both Scotland and Great Britain. Children in these areas benefit from low primary school class sizes, low pupil to teacher ratio in secondary schools, excellent exam results and some of the highest school spend per pupil."