Today here, tomorrow the world, but it's Edinburgh where scots want to buy their retirement home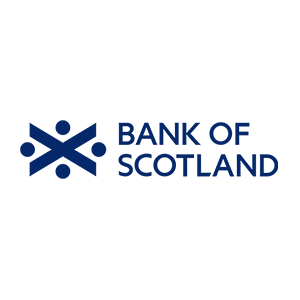 26 February 2015
Edinburgh is Scotland's most popular retirement destination according to new research from Bank of Scotland.
In a recent survey over 3000 Scots were asked to name where they would like to retire, even if this was many years away. The capital topped the list on 8%, very closely followed in second place by Glasgow, the Highlands and abroad who all tied on 7%.
Future 'Last Time Buyers' – when you are looking to buy your last property for retirement - aspire to living in the capital's Stockbridge area (13%) over any other part. Known for its architecture and coveted colony houses, Stockbridge's close proximity to the green open spaces of the Royal Botanic Gardens and Inverleith Park, plus ease of access to the city centre makes this area the most popular.
The West End of Glasgow is the choice for those wanting to retire in Scotland's largest city (28%). Close to the city centre with good transport links, there's plenty to do around the West End with museums, art galleries and the SECC close by. For more leisurely days, Kelvingrove Park and the Glasgow Botanic Gardens provide the perfect places for quiet strolls.
Inverness, was the clear choice for those wanting to retire in the Highlands (29%). Providing a mixture of heritage and thriving city life, with a great selection of areas to visit and places to eat or drink, Inverness' good transport links also enables retirees to embrace the tranquillity and beauty of the Highlands, yet easily visit family and friends across the UK by road, rail or the international airport.
For those who said they would ideally like to retire abroad, a fifth stated Spain as the place to be.
Three types of Last Time Buyers
Bank of Scotland's research found that there were three clear categories of 'Last time Buyers', with the majority of people wanting to retire in the area where they currently live or have always lived. There is then a fairly even split of those looking for a quieter life, either by the seaside or in the country, and those wanting a more vibrant city setting for their retirement.
Home is where the heart is
Looking ahead to retirement, Scots don't want to venture far from the area they know. Over half (55%) of Fifers want to remain there, the highest result of all respondents who said they want to retire in the region they are currently in. Those living in Glasgow and Edinburgh are also content where they are, with over two fifths (44%) of Glaswegians and Edinburgers (42%) wanting to remain in their respective city when they draw on their pension.
The younger generations aspire to retiring abroad
There was a predictable change in retirement aspirations as the generations got older. The top retirement destinations for those aged 18-34 are abroad (11%) or Edinburgh (10%), with retiring abroad being most popular amongst a fifth of 25-34 year old townies (20%). In contrast however, of those over the age of 65, only 2% chose living abroad and 5% chose Edinburgh as their ideal place to retire.
A bustling Edinburgh city life (9%) or living abroad (8%) in retirement still appeals most to the 35-49 age bracket, however for those aged 50-64, a life in the Highlands (7%) came out top, suggesting a desire for a quieter pace of life in the golden years. Meanwhile, the Kingdom of Fife (8%) was given as the ideal retirement place for those aged 65 and over, possibly due to their children and grandchildren already living in those suburban towns.
Robin Bulloch, Managing Director of Bank of Scotland said, "Our research on future Last Time Buyers has provided a great insight to Scotland's communities. While Edinburgh is the most popular destination that Scots want to retire to, Glasgow and the Highlands are hot on its heels. As a stage in life not usually focused on, it's interesting to see where people would like to settle and buy their last home. With such a diverse landscape Scots are really spoilt for choice."