And the winner is…The Theory of Everything and The Imitation Game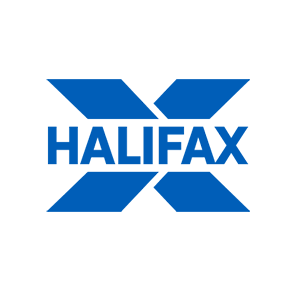 06 February 2015
Whether or not they win a BAFTA the main locations for this year's two leading BAFTA contenders are already winners in terms of house price rises
To coincide with the 2015 BAFTA awards on Sunday 8 February, Halifax looked at the house prices in the main locations for 20 major UK films to see who's scooped the gong for best performance and who's picked up the award for best supporting role.
In the past five years house prices around where this year's two main contenders for film awards were set saw the biggest house prices rises of all 20 locations analysed.
Prices in Cambridge (The Theory of Everything) have risen 26% and prices in Milton Keynes (The Imitation Game) have gone up 25%. Having a film associated with where you live is no guarantee of high house prices though as while both top performers have seen prices rise by more than their regional averages since 2009 only seven of the 20 locations analysed have done the same [Table 1].
House price rises in film locations over the last 10 years (2004-2014)
1983 classic Local Hero, which was largely filmed in Aberdeenshire, has been the strongest performing film location over the past ten years. The 86% rise in house prices largely reflects the strength of the local oil and gas based economy, which was featured in the film.
Both The Theory of Everything (39%) and The Imitation Game (26%) again feature in the top five. And all five top performing locations since 2004 registered house price gains in excess of their regional averages but only nine of the 20 did so [Table 2].
House price rises in film locations over the last 20 years (1994-2014)
Prices have at least doubled in all 20 film locations over the past 20 years. There has, however, been a very wide range in house price growth among the 20 locations. Shaun of the Dead (based in London) has recorded the biggest price gains (426%) while Gregory's Girl (filmed in Cumbernauld in Scotland) has seen the smallest rise (107%).
The Theory of Everything (295%) and The Imitation Game (293%) have both experienced significant house price increases since 1994 and both feature in the top four.
Overall, the nine best performing film locations have all outperformed their regional averages in terms of house price gains in the past 20 years, although only six have seen prices rises more quickly than the national average of 236% since 1994 [Table 3].
Martin Ellis, housing economist at Halifax, commented:
"This light-hearted look at property prices around the settings of some of the UK's best known films of the past few decades shows that this year's two leading contenders for awards are also outstanding in terms of house price performance. The two have outperformed all others in the past five years and are in the top five over both the last ten and 20 years.
"More generally, there is a mixed picture with some of the Scottish locations faring less well although the area that formed the setting of Local Hero is number one over the past decade."