Average cost of raising a child to age 11 increases to almost £87,000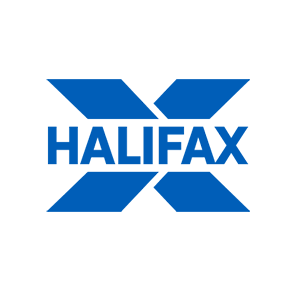 02 October 2015
The average cost of raising a child to secondary school age stands at almost £87,000, a 4% increase in the last 12 months, according to the annual Halifax Cost of Children research. On average, parents are paying over £650i a month on a variety of different items for their children, 35%ii of the average UK disposable earnings.
Budgeting for baby
Parents say that their children cost the most in the first year of their life, almost £10,000 on average (over £820 a month). This drops when the child gets older and childcare costs reduce, to just over £6,500 a year or approximately £550 per month (for a child aged 9-11 years). Childcare remains the single most expensive element of raising a child, costing parents over £320iii on average per month, and accounting for almost half of the overall cost.
Surprise spending
Four out of five parents (81%) say that having children has meant unexpected one-off purchases since they were born. A third of parents had to shell out for additional furniture (33%), or a different car (32%), and one in five (21%) say they had to buy a bigger house. Additional entertainment devices such as TVs or tablets were the most common unexpected purchases cited by parents (39%) with parents of a child aged 9-11 years significantly more likely to have made this purchase than any other age group (51%).
Giles Martin, Head of Halifax Savings said: "For many parents, the first twelve months of parenthood can be frantic and as our research shows, often the most expensive. Having children is a huge commitment, both financially and emotionally. With unexpected costs along the way for the majority of families, it's important to be realistic about how much things are going to cost and how much can be saved to meet the future needs of a growing family."
Making the money go further
Half of all parents (51%) say they have cut back on going out to socialise with friends since having children, closely followed by reducing the number of meals out in restaurants (46%). A further two in five (40%) say they've had to spend less on holidays and a third (34%) say they've cut back on ordering in takeaways, clothing, and other luxury items since having children.
In order to make their money go further, one in 10 parents who budget say they buy items second-hand (10%), buy ahead in the sales (9%), or spread their payments across the year (8%). Toys were the number one cost that budgeting parents have tried to cut back on this year (38%), followed by clothing (32%) and holidays (30%).
Just over a third (35%) of parents say they would have more children if they didn't have financial constraints. Despite the cost of children rising over the last year, there has been a reduction in the number of parents of children under 11 who say they found the cost of raising their child more expensive than they thought it would be, down 3% in the last year, from 39% to 36%. This could signal that on the whole, parents are feeling slightly better off in terms of household income, compared with 12 months ago.
Regional differences
Unsurprisingly, the cost of raising a child in London is significantly higher than the country average at almost £122,500. Transport costs are cited as the greatest expense for more London-based parents than other regions (8% in London vs. 2% on average). The least expensive region to raise a child is in Wales and West England, where the average cost is just £76,601.58.
ENDS