Average ISA balances increase by 44% a year after tax-free limit increases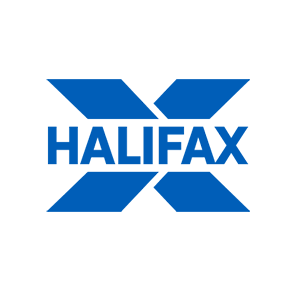 12 August 2015
Savings balances double for cash ISAs opened in June compared to all existing accounts
For the first time in five years, trends show ISA savers continue to add to their pots throughout the year
Almost three quarters (72%) of those with savings added to them in the last quarter alone
In the 12 months since the launch of the new ISA allowance (NISA), balances of new Halifax cash ISAs have increased 44% on average versus those opened 12 months ago, according to the latest Halifax Savings Review. The average balance of an ISA account opened in June 2015 was £10,299, compared to £7,143 in June 2014.
Additionally, when comparing June 2015 openings to the average balance of all existing ISA accounts (£5,170), the amount has more than doubled. This is despite seven in 10 UK savers stating that the NISA allowance, introduced in July last year, has not encouraged them to save more.
While a quarter (25%) of savers do not currently have an ISA, and just over a third (37%) did not increase the amount they saved since the NISA was launched in July last year, Halifax customer data shows the positive affect that the new ISA allowance has had on savings habits for many.
Nicer ISAs
Halifax data shows that while there has been an increase in the average savings balance across all customers over the age of 18, it is those savers between 25 and 34 who have increased their tax-free savings pot more than any other age group year on year. The average balance of a new ISA account for this age group has increased 48% (£5,455 in June 2015 compared to £2,823 June 2014.) Unsurprisingly, the older the saver, the higher the average ISA saving balance, with all customers over 55 now within less than £1,200 of their 2015/16 ISA limit on average.
Furthermore, there has been an interesting shift in when people are adding to their ISA pots throughout the year, according to data published by the Bank of England (see chart 1). Since 2010, ISA balances have tended to rise at the start of new tax year only, coinciding with the renewal of the ISA personal allowance, when 'topping up' is at the forefront of savers minds. However, the introduction of the NISA saw balances increase through the latter half of the year in a break with previous trends.
Saving versus raiding
Taking a closer look at April to July this year, almost three quarters (72%) of savers managed to add to their savings over this period, slightly less than the first three months of the year when 76% of savers were able to add more to their savings.
Three in 10 (31%) savers have raided their savings over the last quarter, up five percentage points from the previous. One in four (26%) of those who raided their savings did so to pay for a holiday and nearly one in six (15%) did so for emergency home or car repairs or to cover overspending on their current account. One in seven (14%) used their savings to pay off debts.
Despite the need for some to raid their savings, the average total savings balance across this period saw little change at £16,330, compared to £16,690 for first three months of the year.
Giles Martin, Head of Halifax Savings said: "We are delighted to see that many of our customers have taken the opportunity to save more tax-free over the last twelve months. It is clear from our customer data, which shows a 44% increase in the average savings balance of new ISA accounts in June 2015 compared to June 2014, that many people have the appetite, and more importantly the funds, to save more tax-free and have been making the most of NISA since it was introduced."
Other key findings:
The number of cash ISA customers in the UK has grown by 5% in the year to May 2015, from 10.2 million in May 2014 to 10.7 million.
Four fifths (83%) of British adults have some form of savings, with fewer women (79%) having a savings pot than men (87%).
ENDS