Cost of 'Free' time on the up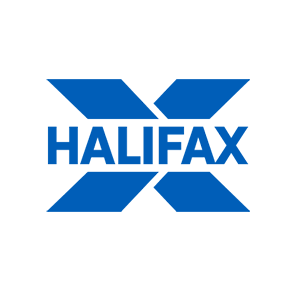 13 June 2015
Halifax's third 'Spare Time Spending' report shows leisure costs continue to rise faster than inflation
Families continue to feel the pinch when it comes to funding their free time, according to the latest research from Halifax, which shows that the cost of the majority of leisure activities has outpaced the rise in consumer prices.
Of the 17 leisure costs included in Halifax's research, 12 have increased by more than the 28% rise in overall consumer prices over the last 10 years. Even in the past year as consumer prices have fallen by 0.1%, the cost of nearly all activities included in the research have continued to rise. (See Table 1)
Sporting winners and losers
The price of attending Premier League football matches has seen the largest rise in the past decade, up 165% to £94.29 per month on average for adults and close to six times the rise in consumer prices over the same period (28%). In the last year alone, the cost of Premier League tickets has increased by 13%. Other large price hikes during the past 10 years include theme park entrance fees (up 79%), the cost of swimming (up 78%), golfing (up 51%) and going to the cinema (up 48%).
Membership costs for other sporting activities vary. The most expensive cost is golf, where the estimated average monthly membership fee is £69.59; an increase of 51% since March 2005. Over the last decade, cycling membership has decreased by 21% from an average of £1.28 in 2005, to now just £1.00. Gym membership has also fallen over the past decade (by 0.7%) costing on average £27.38 per month.
Carry on camping?
People looking to pitch up on a camping site can expect an average daily spend of £36.99 per unit (or pitch) on entertainment, provisions and local services, up from £26.30 in 2005. This is in addition to an average site fee of £20 per pitch per night for a family tent. While this represents an increase of 41% over the past decade, the overall cost of camping is significantly lower than going away on other types of holiday.
Those looking for fun in one of the country's major theme parks can expect to pay an average entrance cost of just under £55 per ticket; 79% higher than in 2005 (£30.66).
On the road
Regardless of where you are heading, just getting off the driveway can be an expensive business, with the average cost of a tank of car fuel rising to £79.19, compared to £57.40 in 2005, an increase of 38%. However, in the past year the average cost of filling up the car has fallen by 13% (£11.46) thanks to a decrease in the price of oil.
Curling up on the sofa
Even when staying in, home entertainment still comes at a cost. Watching TV costs on average £48.62 per month to cover a TV licence fee and a starter cable/satellite subscription, an increase of 34% in the last decade. A much less expensive option would be to stay in with a good book, which would set you back an average of just £4.72 per book compared to £5.02 in 2005. For those with e-readers, cost have fallen even more to just £4.16, down 22% since 2005.
The cost of staying home and ordering a takeaway has increased significantly in the last 10 years, and now costs £12.30 on average, up 47% since 2005. This compares to a 36% increase in the cost of eating out (£20.81). A pint down the local is also more expensive; now costing an average £3.15 compared to £2.34 a decade ago (up 35%).
Nick Young, Head of Halifax Current Accounts, said:
"Although consumer prices are now falling slightly, the average cost of the majority of free time leisure pursuits has continued to rise. Many families, particularly those with young children, will be all too aware of the increasing costs of such activities and the pressure this places on household budgets. The fact that these costs are continuing to rise, and some at a much faster rate than inflation, will put even more financial strain on many families as they try to plan ahead for the school summer holidays."