Digital convert surge sparks social media exodus among young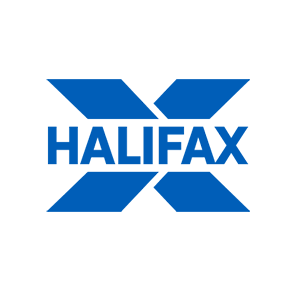 16 April 2015
52% of over-55s now have a smartphone and 49% own a tablet
Younger generation spend three hours a day using smartphones
Digital converts spend £2,226 each on gadgets vs £1,976 for digital natives
More than half of people aged 55 or over in the UK have snapped up smartphones and signed up to social media, whilst 32% of 16-34 year-olds have deleted their Facebook accounts, according to new research.
The third annual Halifax Insurance Digital Home Index revealed that while 85% of the UK's digital natives (those aged 16-34 who have grown up with modern technology) now have a smartphone and 59% have a tablet device, the older generation is catching up as around half now own a smartphone (52%) and tablet (49%). This is a significant step forward for the 55+ 'digital converts' considering just 9% of over 55s owned a smart phone in 2012.*
These digital converts are also now joining social media platforms. More than half (59%) have a Facebook account, with 23% signing up in the last three years. A third (32%) use Skype and 17% have WhatsApp.
However, the study found that enthusiasm from the older generation could be discouraging digital natives, with one in three (33%) of 16-34 year-olds having deleted or blocked a family member on Facebook and a similar number (32%) even deleting their own account.
One in 10 (11%) digital natives admit to deliberately using social media channels where they can't be found by their family, such as Twitter (held by 53% of 16-34 year-olds and 13% of the older generation), Instagram (42% vs 3%) and Snapchat (39% vs 1%).
Lord Jim Knight, Chair of the Tinder Foundation, a not-for-profit social enterprise dedicated to tackling digital exclusion, said: "The evolving ways we use technology reflect wider societal trends, such as families dispersed around the world. The research highlights how technology is improving family contact, as well as disrupting it. The older generation tend to use new devices and apps more where there is a direct need, for instance parents using Skype to contact family far away. However the younger generation is often ahead, adopting newer social media platforms to remain under the radar of their parents."
Technology taking over home life
Despite digital converts trying to keep up to date with technology trends, the report shows that digital natives are far more attached to their screens, spending an average of three hours a day using smartphones, while the older generation spends just a third of that time.
Three times as many digital natives admit to using their digital devices in bed than the older generation (59% vs 18%) and eight times as many 16-34 year olds use their devices in the bathroom (39% vs 5% of over-55s).
The use of technology is also impacting the way digital natives communicate with their families. More than a quarter (26%) use smartphones to talk to family while in the same house, compared to just 5% of those over 55, while one in five (19%) of the younger generation even use smartphones during family dinners, compared to just 1% of over 55s.
Digital converts outspend digital natives on devices
The younger generation may spend more time on their devices, but older people are not afraid to invest in technology. While the average value of digital natives' devices stands at £1,976, digital converts have spent £2,226 on keeping up with the latest gadgets.
Those aged over 55 are also more conscientious about keeping their technology safe. Almost three in five (59%) have insurance, compared to less than half (41%) of digital natives.
Martyn Foulds, senior claims manager at Halifax Insurance, said: "Those who didn't grow up as digital natives seem eager to keep up with technology and can learn a lot from the younger generation about the latest platforms and devices. However, the digital natives could take a leaf out of their older counterparts' book by switching off from time to time, and ensuring their prized gadgets are adequately protected."
Many older Britons are still digital outcasts
While a large number of over-55s are plugged into the latest technology devices and trends, the Digital Home Index has also uncovered a section of the population who aren't adopting the latest digital innovations and new ways of communicating.
Of the 48% of over-55s who don't own a smartphone, over half (56%) say they don't feel they need one, while one in 10 (11%) are put off by learning how to use the devices. When it comes to technology usage, almost one in 10 (9%) of over 55s with a mobile or smartphone only use them to make or receive calls a few times a year.
This can impact on evolving family communications, with more than half (59%) of Britons aged over-55 never having sent or been included on a family group email.
Lord Knight added: "Technology is a great enabler in bringing the family together and bridging the gap in age, as well as geography. However, not everyone takes to new digital devices with the same energy and enthusiasm as others, and some lack the confidence or skills, so it's important to ensure that they don't get left behind by this big change in the way our societies work."
Device ownership by generation
Social media take-up by generation
ENDS
Kimberley Hamilton 0131 655 5450 / 07557 257 298 kimberley.hamilton@lloydsbanking.com
Melanie Matthews 0113 235 7288 / 07908 448310 melanie.matthews@lloydsbanking.com
Note to editors
Opinium Research carried out an online survey of 2,003 UK adults, from 13th to 19th February 2015.
Halifax Home Solutions is underwritten by Lloyds Bank General Insurance Limited and has a 5 Star Defaqto rating. Halifax Home Options is underwritten by Lloyds Bank General Insurance Limited.
* OFCOM Communications Market Report 2012 (18 July 2012)
On 2 April 2015 Lloyds Banking Group announced plans for around one in every four of its colleagues to be dedicated to helping people and organisations use the internet to improve digital skills and financial capability as part of its Helping Britain Prosper Plan. This substantial commitment will deliver 20,000 Digital Champions by 2017 working with the Tinder Foundation.
This latest commitment builds on the work Lloyds Banking Group has already achieved as a founder partner of digital skills charity Go ON UK, which aims to help everyone in the UK reach their digital potential.
Tinder Foundation
The Tinder Foundation is a not-for-profit social enterprise dedicated to digital inclusion. Established in December 2011 as a staff-owned mutual, its 40-strong team supports a network of 5,000 local community partners and works with hundreds of national organisations.
The foundation supports thousands of community partners in using digital technology through its Community How to website, and through the management of the UK online centres network and the Learn My Way online learning platform, it has helped more than one million people gain the skills they need to use computers and the internet confidently.