DIY SOS - More than a third of home improvements abandoned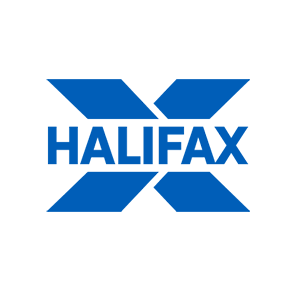 28 April 2015
More than a third of homeowners have abandoned a DIY project after starting, according to new research.
A survey for Halifax Home Insurance* has found 38% of homeowners have embarked on a DIY project but not completed it, and a further one in ten (10%) have bought the necessary equipment but never even started the job.
The research suggests a lack of confidence in skills could be to blame, as one in five (21%) admit they can't change a light bulb, while more than half (58%) would not know how to put up shelves and more than a quarter (27%) are not confident enough to paint their own home.
This may be due to a past bad experience, as more than a quarter of those surveyed (29%) admitted to a previous DIY botch, highlighting the need for adequate home insurance including accidental damage cover in case things go wrong.
Last year alone, Halifax Home Insurance recorded over 16,500** accidental damage claims, which included DIY-related incidents such as spilling paint or drilling through pipes. In total the insurer paid out more than £9m* for accidental damage, costing an average of £565* per claim.

Martyn Foulds, senior claims manager, Halifax Home Insurance, said: "Bank holidays are traditionally the time to dig out the tools and indulge in a spot of DIY, but even with the best intentions things can go wrong, which is why checking that you have the right level of buildings and contents cover can provide extra peace of mind.
"For more specialist jobs involving gas, electrical, plumbing or structural work, it's essential to call a qualified expert, or homeowners risk invalidating their home insurance policy, not to mention possibly putting themselves and others at risk."
Regionally, homeowners in Yorkshire and the West Midlands were the biggest botchers, with a third (33%) admitting to a DIY mishap, compared to less than a quarter (23%) in Wales.
Reasons to DIY included saving money (70%), because homeowners enjoy it (56%) and because they don't know any good tradesmen (10%).
Halifax Home Insurance offers the following tips to help those planning to DIY get it right;
Preparation is key – make sure you have all the correct tools and equipment for the job before you start to avoid coming unstuck later on
Plan a budget beforehand and stick to it
Call a professional for jobs involving gas, electrical or plumbing work. When choosing a tradesman, ask for references and certificates to demonstrate that they are competent
Contact your insurer if any work is being carried out which may alter the structure or layout of the home such as an extension or garage, etc
For major building works, you may need to seek planning permission
Accidental damage to some parts of the home such as sinks, baths and ceramic hobs is included in many home insurance policies, but it is worth considering purchasing additional accidental damage cover to protect against common DIY mishaps such as spilling paint, drilling through pipes, or putting feet through ceilings.
| | |
| --- | --- |
| Have you ever botched a DIY job? | Answered 'yes' by region* |
| East Anglia | 30% |
| East Midlands | 25% |
| London | 31% |
| North East | 25% |
| North West | 25% |
| Northern Ireland | 28% |
| Scotland | 29% |
| South East | 32% |
| South West | 29% |
| Wales | 23% |
| West Midlands | 33% |
| Yorkshire and Humber | 33% |
Ends
Notes to Editors
*Online poll of 2000 UK adults, OnePoll, March 2015. Regional data available.
**Halifax Home Insurance In-house claims data 2014
Halifax Home Options is underwritten by Lloyds Bank General Insurance Limited. Halifax Home Solutions is underwritten by Lloyds Bank General Insurance Limited and has a 5 star Defaqto rating.
Melanie Matthews
Lloyds Banking Group
0113 2357288 / 07908 448310
Melanie.matthews@lloydsbanking.com
Kimberley Hamilton
Lloyds Banking Group
0131 6555450 / 07557 257298
Kimberley.hamilton@lloydsbanking.com