Halifax helps basic bank account customers improve their credit rating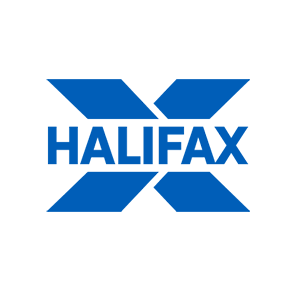 10 December 2015
Halifax has launched the Halifax Credit Checker, a free service designed to help basic bank account customers improve their credit rating and make the most of their money. Available to all customers with a qualifying basic bank account, the service is already helping customers manage their credit record and improve their credit score.
The tool provides customers with the Easycash account free access to their credit score and credit report, as well as a wealth of information and guidance to enable them to make improvements that could see them become eligible to upgrade to a full facility account. Customers are also able to track their credit score over time, monitor their progress and understand how their behavior affects their rating.
The launch of the Halifax Credit Checker comes after a successful 12 month trial which saw significant benefits for many customers. One in 10 has been able to upgrade to a full service account as a result of using the tool. Two fifths (42%) of trial members improved their credit score and almost a third (30%) raised a dispute against their credit file, with one in three being upheld. There are now over 50,000 Halifax customers signed up to the free service, which can be accessed at www.halifaxcreditchecker.co.uk.
Darren Tong, Head of Current Accounts, Halifax, said: "As one of the UK's largest providers of basic bank accounts, Halifax is committed to giving customers access to the products and services they need to make the most of their money.
"Halifax Credit Checker gives Easycash customers extra insight, helping them understand why credit decisions are made and how to improve their score. Our research shows that around one third of our basic bank account customers would be eligible to upgrade to a full facility current account with just a few small improvements in their credit file."
Jacqueline Dewey, Managing Director, Consumer Markets, Callcredit Information Group, commented: "Companies look at your credit report all the time and we believe consumers need to get into the habit of doing the same. We think its only right they have ready access to the personal information these important decisions are based on.
"We are delighted to be working with Halifax, who recognise the benefits of the wider use of credit reports and are proactively encouraging their customers to take more control of their finances."
There are a range of actions most people can take to improve their credit rating:
• Check your credit report to make sure everything on it is correct
• Close any credit accounts no longer being used
• Sever any financial links that are no longer valid such as links to an old address
• Get on the electoral role. If you have moved in last 12 months ensure you are registered on the electoral roll at the current address
• Pay your credit agreements and utility bills on time. Set up Direct Debits where possible for minimum payments so bills are always paid on time
• Try to settle any defaulted debts, as some lenders will be prepared to consider these as settled.
As part of Lloyds Banking Group, Halifax' launch of Halifax Credit Checker further supports the Group's commitment to Help Britain Prosper by taking a lead in financial inclusion, enabling customers to access and benefit from, the products and services they need to make the most of their money.