Halifax Giving Monitor: Pounds and Pennies over Plastic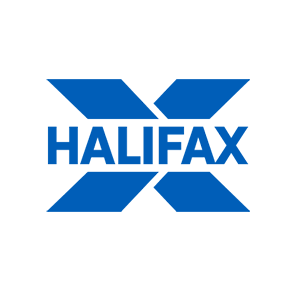 23 March 2015
Charitable donations increase but consumers stick to traditional giving methods
Despite the increasing number of different ways to give to charity such as online, via text message or ATMs, traditional payment methods continue to be the most popular, with two thirds of charity donors* using cash to donate in the last 12 months. With the recent announcement that average income is now back to pre-crisis levelsi, four out of five (83%) donors have given more or the same amount of money to charity compared to a year ago, but continue to favour cash donations over other methods according to this year's Halifax Giving Monitor.
It seems that few people have embraced the digital age when it comes to donating to good causes, with around only one in 10 charity donors opting to give by text (9%) or by online giving (13% in the last year).
Direct debits versus cash
Consumer preference towards cash donations is reinforced by customer data, included for the first time within the Halifax Giving Monitor, which shows that only just over a third (36.5%) of customers** have donated to charity by either direct debit, standing order, credit card or faster payment in the last year. The percentage of customers giving to charity by these identifiable methods has increased by 7.3% in the last year, amounting to £833million. During this time, 2.8million customers made regular donations by direct debit, averaging £82 per donor.
While payments through Just Giving, Virgin Money Giving and Paypal made up just 6.7% of identifiable customer spend in the last year, this is an increase of 12% on the previous year, when only 6% of identifiable spend was through these channels.
People over 65 are the most likely to donate through their bank account, with two fifths (40%) of customers in that age range making a donation in this way. The over 65s are also responsible for the highest donation amounts, averaging £96 per donor compared to £60 for all donors.
Nick Young, Head of Halifax Current Accounts said: "With ever increasing numbers of our customers choosing the convenience of online and mobile banking, it is surprising that many are not embracing the digital age when it comes to charitable donations, despite being a very generous nation."
"Consumers clearly prefer the convenience of donating spare cash to charities, but those who like to make more regular donations should consider setting up a direct debit or standing order. This will allow people to plan their donations by choosing the amount, date and regularity of when they are made and may allow the charity to claim the tax back on the donation through gift aid".
One in five (19%) charity donors admitted to donating more to charity in the last 12 months than they did in the previous year. Three quarters of charity donors (76%) are giving more or
the same than they did before the economic downturn in 2008, but one in five (19%) continue to give less. Only one in 10 (12%) admitted to giving less to charity in the last 12 months.
Top of the tables
The most popular charity to give to in 2014 was Cancer Research***, which received donations from over half a million customers. Cancer Research was also donated the largest amount of money from customers, receiving over £25million in total.
The top 10 charities favoured by customers remain unchanged from the previous year, and account for 15% of the total amount donated.
Other charitable statistics: Four out of five female charity donors (80%) have given money to good causes within the last 12 months compared to three quarters of males (75%). 61% of donors in Scotland have given money to charity in the last month, more than any other region in the UK. In the south east, 17% of charity donors gave via Justgiving or another online giving site, more than the national average and more than any other region in the UK.
ENDS