Landlords enter 2015 on a high as voids and arrears fall to all time low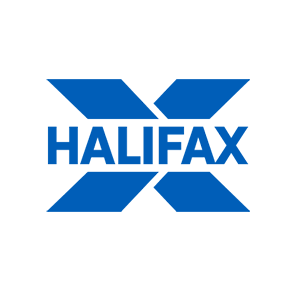 30 January 2015
The latest BM Solutions buy to let quarterly index shows the incidence of rental voids and tenant arrears fell to an all time low in Q4 2014.
The quarterly BM Solutions / BDRC Continental Landlord Panel* found just 3 in 10 landlords had experienced a void period in Q4 and a similar figure (32%) had faced tenant arrears in the past year.
Tenant demand holding up
At the same time tenant demand remains high, with 37% of landlords reporting demand had increased in Q4 whereas only a minority (7%) found tenant demand to have declined.
Tenant demand is reported as being particularly strong in Outer London, the East of England, and the South East, where more than two in five perceive it to be rising. Central London saw the largest positive increase in landlords reporting increased demand in the last quarter, with the number seeing an increase in tenant demand up nine percentage points on Q3. At the other end of the scale, in Wales the net increase of landlords reporting increased demand was down 11 percentage points to 29%** (see Table 1).
Market outlook
Following an 18-month period of improvement, landlord's confidence in the UK's financial market fell significantly in Q4, with just 1 in 4 (24%) rating its prospects for the next 3 months as good / very good compared to 37% who were upbeat in Q3.
As such, landlords are becoming more acquisitive and the research found almost 1 in 5 landlords purchased a property in Q4, with 3 in 10 intending to do so in 2015. This trend is noticeable even with the very smallest landlords (1 property) with 1 in 5 be looking to expand their portfolios in the next 12 months.
Phil Rickards, Head of BM Solutions, comments:
"Landlords continue to have faith in their portfolios and in tenant demand, with rental arrears and voids at historic lows. This is filtering through to their expansion plans, and we're seeing a high proportion expecting to grow their portfolios in 2015.
"With inflation low and the economy growing, interest rate rises are not expected any time soon, but even when they do landlords claim to be well insulated, with the typical landlord saying it would only start to cause them serious problems if they rose to 7.3%."
Rents and yields
Around half (48%) of landlords report seeing rents increase in the areas where they let over the last 12 months, with just 3% stating they have noticed rents falling. After a dip in Q3, the average rental yield achieved has risen to 6.3% in Q4. At a regional level the North West saw the highest rental yield in Q4 at 7.1%, while London saw the lowest at 5.4% for Central London and 5.9% for Outer London (see Table 2)
Rental income
The average buy to let portfolio is worth £1.1million, and generates a gross rental income of £50k. With the average portfolio having 7.4 properties in Q4, this equates to a per property value of £153,600, each generating an average of £6,800 in rental income. Portfolios in Central London generate the highest gross rental income at £74,000, with Wales the lowest at £34,000 (see Graphic 1).

ENDS