Mobile banking soars as customers bank on the move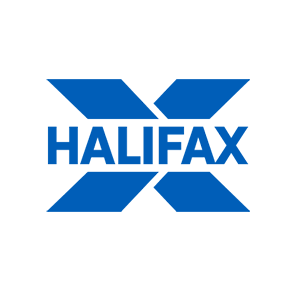 08 May 2015
This is the first quarterly Halifax Digital Dashboard, which provides an in-depth look at digital trends in banking. The Halifax Digital Dashboard provides an overview of the most recent customer behaviour using data from Halifax active current account customers.
Nearly 40 million separate mobile banking visits were recorded in March alone
Two thirds (65%) of online banking activity now taking place through a mobile phone
The peak time for logons now earlier in the day as most mobile users log on during commute

Mobile banking has seen monumental growth in the past 12 months amongst Halifax customers, with almost a 100% increase in the number of logins via mobile in March 2015, compared to the same month in the previous year, according to the latest Halifax Digital dashboard.
The Halifax Digital Dashboard shows that in March 2015, Halifax customers logged on to their bank account almost 40 million times using their mobile phone, compared to around 20 million in the same month in 2014. This represents an almost doubling (99.1% increase) in the number of individual logons recorded, and signals that mobile banking is fast becoming the channel of convenience for many.
In fact, almost two thirds (64.6%) of all online banking logons are now being carried out via a mobile phone, compared to 26.4% for a desktop and 9% for a tablet. Additionally, a fifth (21%) of active online banking customers have solely used their mobile for all their banking needs in the past three months.
Online banking the choice for over half of customers
Half (54.6%) of all active Halifax current account customers are now also actively using online banking, with just under a fifth (17%) of these solely using internet banking to manage all their banking needs in Q1 2015.
All age ranges are seeing growth in the use of digital banking, with those aged between 18 and 29 the most likely to bank via a digital channel in the past three months. In fact, around four out of five (78%) in this category are active digital bankers. However, the older generations are also switching on to new technology: almost two fifths (37.5%) of 60-69 year olds bank online, whilst a fifth (19%) of the over 70s have used internet banking in the past three months.
Digital impacting banking habits
The impact of mobile banking can most acutely be seen in the change in behaviour of when people access their accounts. Not only are customers accessing their accounts more frequently, but there has also been a shift in digital banking habits, and most importantly mobile banking, as people log in earlier in the morning, most likely on their morning commute.
In March 2015, the most popular time for customers to log in to their accounts was between 8am and 9am, a shift from 9am – 10am from the year previous. However, when looking at the data for mobile banking customers, the most popular time for logging in to internet banking is between 7am and 8am, indicating the impact those logging in before the working day starts is having on influencing overall trends.
Anita Hockin, Head of Digital for Halifax, says:
"Since launching our new mobile app last summer we have seen huge growth in the number of customers logging on via a mobile, so much so it is now clearly the most popular choice for active digital users, and shows a shift in the way people are choosing to do their banking.
"Whilst digital is becoming ever more popular, we have found that most of our customers use all of our channels, be it in branch, over the phone or as this latest data demonstrates on their mobile. It is therefore important that we continue to listen to our customers and innovate, to ensure they are able to access their bank in the way that suits them best."
ENDS