Northern Scotland the best place to bring up children in Britain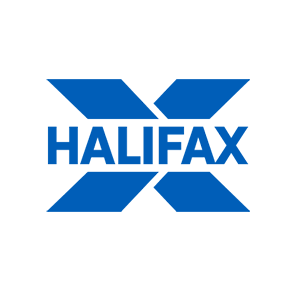 31 August 2015
Orkneys, Shetlands and the Western Isles occupy top three spots in best places for children's quality of life
Children in the Orkney Islands enjoy the best quality of life of any local area district (LAD) in Great Britain, according to the first Halifax Children's Quality of Life Survey. Situated off the north tip of Scotland, Orkney is home to 21,570 people – with almost one in five up to 16 years of age – on its 19 inhabited islands. Long recognised as an idyllic destination by tourists, it can now also lay claim to the crown for the best place to raise children in Britain.
The Halifax Children's Quality of Life Survey has ranked the Orkney Islands in top spot based on a wide range of factors, including: low primary school class size, high school spending per pupil; low population density, and little traffic. Adults living in the Orkneys are likely to be in employment and rate their own personal well being as very high.
Scotland dominates the top 10 places to raise children, with the three top LADs in Britain (Shetland Isles 2nd and the Western Isles 3rd). Yorkshire and the Humber hold two spots in the top 10 (Craven in sixth, and Ryedale in seventh), with the South East (Winchester 4th), North West (Eden 5th), West Midlands (Staffordshire Moorlands 8th), East of England (Huntingdonshire 9th), and East Midlands (South Northamptonshire 10th) making up the others.
What makes Orkneys such a good place to bring up children?
Both the average primary school class size (18.0) and pupil to teacher ratio in secondary schools (8.8) are among the lowest in Britain (26.4 and 15.5 respectively)
An average school spend of £9,000 per pupil is one of the highest in the survey – almost twice the national average of £4,560
When it comes to secondary school results, the latest figures show 87.1% of pupils received 5 awards at SCQF 4 or better (82.6% national average)
Orkney has one of the lowest population densities in Britain with just 22 people per square kilometre – compared to a national average of 274
At the same time, road traffic is much lighter than in most other areas with just 139 vehicles per square kilometre, compared to 9,459 in Britain as a whole
The ONS survey on personal well-being indicates the adult population in Orkney is among the happiest, most satisfied, least anxious, and content in Britain – which hopefully bodes well for those growing up on the isles
However, there is bad news for kids who like online games, just 56% of households have access to fast broadband; significantly below the national average of 86%.
More than 1:5 of the top 50 best places to bring up children are in the South East
While Scotland occupies the top three positions, eleven of the top 50 best places for children to live are in the South East. These include Winchester, Surrey Heath, Chichester, Tonbridge and Malling and Mid-Sussex. Apart from the North East and London all regions feature LADs represented in the top 50; with seven from the East Midlands including South Northamptonshire, Rutland and South Derbyshire.
Both West Midlands and Yorkshire and the Humber have six areas each making the top 50. They include Staffordshire Moorlands, Warwick, Stratford-on-Avon (all in West Midlands), and Craven, Ryedale and Harrogate (all in North Yorkshire).
The top rated area in the East is Huntingdonshire near Cambridge, in North West it is Eden in Cumbria and Powys is the rated area in Wales (see Table 1).
Many of these areas score highly in factors which govern the environment that children are brought up in. These include high levels of employment, bigger houses where children are more likely to have their own room, faster broadband, relatively low traffic volumes and population densities and where adults rate their personal wellbeing as high.
Bromley is the highest rated area in London (165th) and in the North East the best place live children to live is Northumberland (175th).
Martin Ellis, economist at Halifax, comments:
"While the Orkney Islands take the top spot in the 2015 Halifax Children's Quality of Life survey, the story is as much about Scotland – with the Shetlands and Western Isles also making up the top 3 positions. Children in these areas benefit from low primary school class sizes, low pupil to teacher ratio in secondary schools, excellent exam results and some of the highest school spend per pupil.
"The best places outside Scotland are where children are brought up in an environment of high employment and where adults rate their personal wellbeing as high – which bodes well for their upbringing."