One in seven heading for breakdown may be left out in cold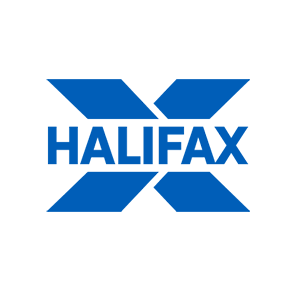 07 January 2015
One in seven has no breakdown cover, or don't know if covered
One in six have previously suffered a winter breakdown
29% have missed work due to winter car trouble
One in seven motorists risk becoming stranded in freezing temperatures this winter according to a survey commissioned by Halifax Car Insurance.*
Research showed although one in six (16%) motorists have previously experienced a winter breakdown, one in seven (15%) has no motor breakdown cover in place, or is unsure about whether they are covered. More than a quarter (29%) also admit they have been unable to get to work in the past due to winter car trouble.
It seems younger drivers may be most at risk, as 23% of 18-24 year-olds said they either don't have breakdown cover or don't know if they are covered, compared to just 8% of over 55s.
The research also demonstrated that although motorists each clocked up an average of 7,485 miles a year, many were lax when it came to ensuring their car was roadworthy, as over a third (38%) said they last checked their tyres over a month ago, and more than one in ten (12%) hadn't checked them in over six months. Many drivers also fail to carry essential items in the car in case they break down.
Head of Halifax Motor Insurance, Jeremy Ward said: "Many motorists could find themselves left out in the cold this winter as they fail to carry essential items on long journeys, or check their car is roadworthy. We'd recommend drivers ensure they have an adequate level of breakdown cover in place, and also make some monthly maintenance checks such as tyre pressure and tread depth to stay safe."
Halifax Car Insurance recommends the following checks to ensure drivers stay safe and roadworthy over the winter months;
Car battery – If your car has not been used for some time, the battery may need charging before you come to use it
Coolant – Ensure that the coolant is between the minimum and maximum markers. It is also important that there is sufficient anti-freeze in the coolant. If you're uncertain, have a look at your handbook or get a local garage to check the strength.
Tyres – check tyre condition to see if there is adequate tread. Look for damage such as splits or bulges and check the pressure. If you live in an area particularly at risk of snow, consider purchasing winter tyres or snow socks which give greater traction and control.
Screenwash – Make sure you have enough screenwash and that the concentration is suitable for the cold conditions. Not all screenwash is the same so look for the temperature it protects down to.
Wiper blades – Check wiper blades for damage and replace if necessary. When wiper blades become frozen to glass it is very easy to damage them when freeing them up.
The top 10 items motorists carry in the car are*
Ice scraper 67%
De-icer 62%
Breakdown recovery details 45%
Road map 43%
Torch 38%
Screenwash 36%
Blanket 32%
Drink 26%
Jump leads 25%
Insurance details 24%
Source: Halifax Car Insurance December 2014
Halifax currently offers 10% off its core motor insurance policy for online banking customers who buy online. For more information visit www.halifax.co.uk/insurance
Ends
Notes to editors:
*OnePoll surveyed 1000 motorists December 2014
Halifax Car Insurance is arranged and administered by BISL Limited