One in three children worry about money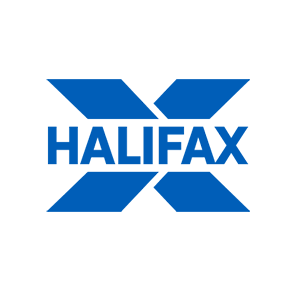 10 July 2015
Three quarters are also aware their parents have money worries
Rise in the 'bank of offspring', as number of children lending to parents grows
Despite an improvement in the economic situation of the country over the past couple of years, the previous recession appears to have left a lasting legacy on the nation's children. A third of children (31%) have admitted they have worried about money, whilst a large number of children are aware of money worries in the household, according to the annual Halifax pocket money survey.
Nine out of 10 parents (89%) admit to worrying about money, with most failing to hide this from their children: almost three quarters of children (73%), say that they are aware of their parents' concerns.
However, it is not only feelings about money that children are picking up on; behaviour is also filtering down to offspring. Almost one third (29%) of parents admit to borrowing money from someone they know at some point, whilst more surprisingly one in six (16%) children claims that they have had to do the same. Worryingly, one in 10 (11%) eight to 11 year olds say they have borrowed money.
In a similar vein, a quarter of children (25%) have also lent money out, with around a third (30%) of these saying the money was lent to their own parents, a slight (2%) increase from the previous year.
Now that financial education is being taught in schools it is hoped that in the future children will be better able to manage their money. However, a year into the new curriculum the survey suggests that it has yet to drive a notable change in young people's understanding of financial matters, with the data remaining almost unchanged or, in some cases, deteriorating slightly since children were last asked if they knew what certain financial terms meant.
Pleasingly, for parents, the research confirmed that children felt the school-based delivery might not be the full solution, with three in five children (60%) saying that they would prefer to learn about money from their parents, whilst one in five (20%) thought school was the best place for this.
Giles Martin, Head of Halifax Savings, said: "Parents need to be very aware just how much of an impact their own feelings about money can have on their children's views and habits. Whilst finance is now being taught in schools, children don't want their mum and dad to take a back seat.
"Talking about money at home can be a great way for children to start building an understanding of the importance of good money management. Pocket money can be a great tool for parents to teach their children the basic life skills of earning, and saving money."
Additional findings:
61% of children understand that money comes from work, with a further nine out of 10 children understanding that their parents earn their money through work.
Around two thirds of children would like to learn more about current accounts (61%) and savings (60%)
45% of children keep their money in a money box, compared to 42% who use a bank account.
Over two thirds (70%) of children save a proportion of their pocket money, but only one in 10 save all of it (10%).
ENDS