Over a third of parents save money taking their children on term time holidays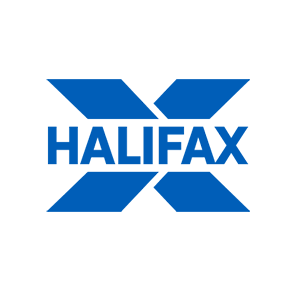 12 February 2015
With costs outside of term time ever increasing, over a third (36%) of parents with children aged 5-16 have taken their family away outside of the school holidays, potentially saving of thousands of pounds on the cost of their break according to research from Halifax. Over a quarter (28%) admit they have done so because it was too expensive to go within the summer holidays.
Risking a fine
By chancing a fine for unauthorised absence of up to £60 per pupil per parent – rising to £120 if not paid within 3 weeks – over a third (35%) of parents who took their child(ren) on holiday in term time saved more than £250 per person. On average, parents who took their children out of school because it was too expensive during term time saved £237.10 per person. Ever increasing school holiday price rises are proving prohibitively expensive for some, preventing over a quarter (28%) of parents with school age children from going on holiday at all.
| | | | |
| --- | --- | --- | --- |
| Holiday type (based on 2 adults and 2 children) | w/c 13 July 2015 | w/c 27 July 2015 | Price increase |
| 4 nights standard accommodation at a UK Holiday Park | £639 per lodge | £949 per lodge | 33% |
| A week-long package holiday in a 4 star family friendly hotel in Gran Canaria | 629 per person | 820 per person | 33% |
Parents fight back
Since the rules around holiday absence were introduced in September 2013, only 14% of parents who have taken their child(ren) out of school to go on a holiday have returned to face a fine. One in five (20%) who have never taken their child(ren) out of school to go on a holiday during term time would consider doing so in the future, suggesting an increasing trend towards parents fighting back against sky-high school holiday costs.
Over half (56%) of parents with school age children say that the current rules have made no difference to how they decide when to take holidays. When asked what was important to them when choosing a holiday 55% said how much it will cost to get there and 58% said family-friendliness when choosing a break.
Jon Roberts, Halifax Credit Cards said: "With parents paying an ever increasing premium to take a holiday with their children outside of term time, it is always worth thinking about where else you can make savings when planning a family break.
"Ensuring you get the best possible exchange rate is one way to keep costs down, as well as choosing a holiday destination where the pound is strong against the local currency."
Over a quarter (26%) of parents of school aged children who've been on a family holiday since September 2013 have paid for some or all of their holiday on a credit card, with more than a third (37%) dipping into a savings account and two fifths (42%) using their current account to pay for some or all of the trip.
ENDS