Parents spend over £3,000 on Christmas presents per child up to the age of 18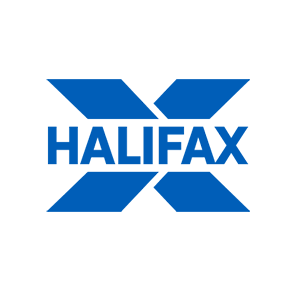 25 November 2015
Parents spend £3,186 on Christmas presents for each child, on average, up to the age of 18, according to the latest research from Halifax. The average spend on each child is £177. If parents were to invest that money in a children's savings account, it would build up to £4,720[1] after 18 years.
Half (49%) of parents buy their children between six and 15 presents at Christmas, spending an average of £177 per child per year, an increase of £14 (8%) in the last year. More money is spent on 10 and 13 year olds who receive £228 worth of gifts from their parents. Unsurprisingly, one year olds have the least spent on them by parents, an average of £109.81.
On average, children receive £120 in cash at Christmas from parents, friends and relatives, up almost a third, from £88 in 2014. 17 year olds receive the most Christmas money - an average of £170. One in six (16%) children save all their Christmas money, but the majority (44%) spend some and save some. One in four children (26%) spend all of their Christmas money.
Giles Martin, Head of Savings at Halifax, said:"Whilst of course most parents would not want to miss the look on their children's faces when they come downstairs on Christmas morning to see what is waiting for them under the tree, this research shows just how much parents are spending each year on Christmas presents and how that builds up over the years. Even just saving a small amount away for your child each year could be a nest egg that proves to be the ultimate Christmas present for the future."
If it were up to the kids
A quarter (24%) of parents believe that if given the option, their children would prefer money over presents at Christmas, more so for girls (25%) than for boys (22%). The age of their children also impacts on parents' opinions of what their children would prefer as a Christmas gift. While just a quarter (24%) of parents of 14 year olds say they think their children would prefer money, almost twice as many (44%) parents with children aged 15 think this would be the gift of choice. Overall, two thirds of (67%) of parents remain confident that their children would prefer presents.
Almost a fifth (19%) of children use their pocket money to buy Christmas presents for other people and almost the same amount (22%) get their parents to buy Christmas presents for them to give to other people.
Research reveals that three quarters (75%) of parents have savings accounts for all their children, up from two thirds (63%) in 2014. The average amount parents have in savings for each of their children is £1,291, up from £1,225 last year. While the average amount children have in savings is increasing, this is significantly less than the potential total nest-egg that parents could accumulate if they chose savings over present buying at Christmas.
Regional variation
According to parents, Welsh children are the most likely to want money over presents at Christmas (36%). They also receive the most money at Christmas from parents, friends and family at an average £162. Children in the South East receive the least money (£104 on average).
Parents in the North East are most generous, spending £219 on presents per child and parents in London spend the least on their children buying presents worth £123 on average.
Children in London are the best savers, with almost a third (29%) of kids saving all of their Christmas money. In the South West, 38% of children spend all of their Christmas money, more than any other region. Children in the South East have the most in savings, with an average balance of £1,623. Children in Yorkshire and Humber have the least in savings with a balance of £1,045 on average.
ENDS