Protect your gems to avoid being out of pocket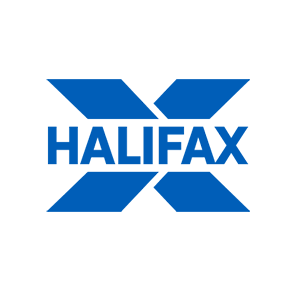 25 February 2015
Rise in jewellery value means some may now be underinsured
Jewellery owners who haven't had their gems valued in recent years could be left with a hole in their pockets if they need to make a claim, warns Halifax Home Insurance.

Research commissioned by the insurer shows around two thirds (67%) of married women have never had their engagement ring valued, and more than one in ten (11%) last had it valued over five years ago.*
As many generous Brits will have splashed out on jewellery and engagement rings this Valentine's Day, the insurer is reminding the lucky recipients to check their new sparklers are adequately covered both inside and outside the home.
For older items and family heirlooms, a valuation every two years is recommended to avoid becoming underinsured if gold or diamond values increase.
Martyn Foulds, senior claims manager at Halifax Home Insurance, said: "The past few years has seen the price of gold rise considerably, meaning those who haven't had their jewellery valued within the past five years or so could now be underinsured by a considerable sum. Many people may be unaware of how much inflation has occurred, and they could be disappointed if a claim for expensive jewellery can't be validated accurately.
"Keeping receipts and valuation certificates can help speed up the process if you need to make a jewellery claim. It's also worth considering investing in a home safe to provide extra security for storing expensive jewellery and heirlooms, or keeping very expensive items in the bank to reduce the risk of theft or loss."
Halifax Home Insurance advice on how to protect your valuables:
Have expensive jewellery items valued every two years by an NAG (National Association of Goldsmiths) accredited jeweller
Keep any valuation certificates or receipts in case you need to make a claim in future
Make sure you tell your insurer about any items of particularly high value as your policy may require you to specify these
Check whether your home insurance policy covers you for valuables outside the home
Avoid displaying valuables in conspicuous places such as on windowsills as this can be an advertisement to opportunist burglars
Keep valuables in a safe or lockable cabinet in order to deter thieves, and remember 'safe' places like under the bed or in the bedside drawers are the first places burglars look
Take photographs of your valuable items as these can also help insurers to process your claim more easily
Ends
Notes to Editors:
OnePoll research 2000 UK married females July 2014
Halifax Home Options is underwritten by Lloyds Bank General Insurance Limited. Halifax Home Solutions is underwritten by Lloyds Bank General Insurance Limited and has a 5 star Defaqto rating.
Press office contacts:
Melanie Matthews
Lloyds Banking Group
07908 448310
Melanie.matthews@lloydsbanking.com
Kimberley Hamilton
Lloyds Banking Group
0131 655 5450/ 07557 257 298
Kimberley.hamilton@lloydsbanking.com