UK Savers lose out on £153m of tax free interest by not "maxing" out their ISA limit in past year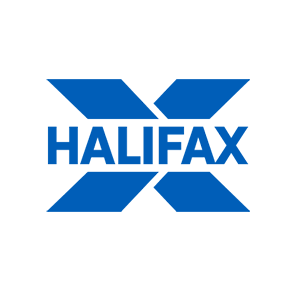 28 March 2015
UK savers in the past year have lost out on a total of £153 million1 in tax free interest by not transferring available funds in instant access and personal current accounts into tax free Cash ISA accounts
Over three-quarters of these balances are held by customers who have not utilised their 2014/15 allowance
Despite having an estimated £8.4 billion2 of deposits available in their instant access and personal current accounts, Cash ISA customers are not making the most of their tax free savings accounts, according to the latest research from Halifax.
Halifax estimates that UK savers missed out on tax free interest of £153 million in the past year by not 'maxing out' their ISAs before the end of the current tax year with funds already available in their instant access or personal current accounts.
Over three-quarters of these balances are held by customers who have as yet not utilised any of their 2014/15 ISA allowance. The average Cash ISA balance3 of £5,241 in February 2015, equates to an average shortfall of £9,759 per customer.
Matt Bartle, Halifax Savings said:
"With savers collectively missing out on tax free interest totalling £153 million, those who have funds in taxable instant access accounts should consider transferring to make the most of their tax free ISA accounts.
"Currently, consumers get limited opportunity to protect their savings from tax. Savers need to make every effort to maximise the benefit that tax free savings provide both now and after the changes announced in the budget are implemented."
Other key findings
Despite the Government increasing the allowance by 153% in July 2014, the average cash ISA balance grew by just 7% in the year to February 2015 to £5,241 from £4,9163.
The average cash ISA balance in Britain is equivalent to a quarter (24%) of national average disposable annual earnings4 of £21,813.
Regionally, the highest average balance is held by savers in East Anglia (£5,577) and the lowest is in the North (£4,499); a difference of 21%. However, all regions have seen an increase in average balances in the year to February 2015. The largest rise was in the South West where average ISA balance rose by 9% to £5,067, followed by London (8% to £5,381) and the North (8% to £4,936).
Extended Opening hours
Despite Easter coinciding with the end of the tax year this year, most Halifax branches will be opening late before and after the Good Friday bank holiday to enable more customers to top up their ISAs before the deadline. On Wednesday 1st April and Thursday 2nd April, most branches will open until 7pm and on Saturday 4th April many branches will stay open until 4pm.
ENDS