Warning to homeowners as burglary claims rise in winter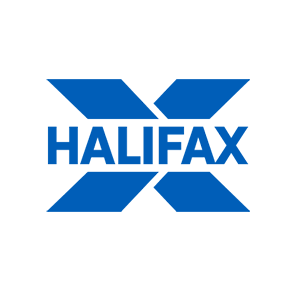 29 October 2015
£16.4 million paid out for burglary claims last year
£2,178 average cost of burglary claim
Burglary claims rose by almost a quarter last winter*
Homeowners are urged to check their homes are secure as dark evenings provide easy cover and rich pickings for opportunist thieves.
Halifax Home Insurance recorded 4,175 winter burglary claims* last year, an increase of 24 per cent compared to the summer months. With each burglary claim costing an average of £2,178, the insurer is encouraging households to take steps now to make life more difficult for would-be burglars.
Martyn Foulds, senior claims manager, Halifax Insurance, said: "We saw winter burglaries increase by almost a quarter last year compared to the summer months, likely in part to the cover of darkness making life easier for unwelcome house visitors. We know burglars look for the easiest option, so it's a good idea to beef up home security before the clocks go back to avoid falling victim."
"Prevention is better than cure, as items of sentimental value may be irreplaceable, but checking your home insurance cover is up to date is another small step that could go a long way towards protecting your property."
Tips from Halifax Insurance
Keep doors and windows locked, even when at home
Security lights can alert you to people approaching the house, and gravel driveways make it possible to hear them coming too


Have a British standard approved burglar alarm installed, and always set it when leaving your home unoccupied and also at night. One which has a direct link to the police is a good idea
High walls, spiky railings and prickly bushes around a property can make it more difficult to break in, and also harder to get away if burglars are disturbed
Keep tools and ladders that can be used to break in to the home locked away
When going on holiday, timer switches on lights can make it less obvious that the house is empty. Consider asking a trusted friend or neighbour to check in and collect any mail, as piles of letters can be a clue that there is nobody around
Marking your property with a UV pen or etching your postcode on metal items such as bikes and tools means that if it is stolen, there is a greater chance of it being recovered by police
Make sure your home buildings and contents insurance is up to date and includes the right level of cover for your needs
Don't leave keys hidden under door mats, in flower pots or in other 'safe' places – burglars know where to look
Ends
For more information contact
Melanie Matthews, Lloyds Banking Group
0113 235 7288
melanie.matthews@lloydsbanking.com
* Halifax Insurance claims data 2014. For data purposes winter months include Oct – March when the clocks go back. Summer months include April – September when the clocks go forward.
Halifax Home Solutions and Halifax Home Options are underwritten by Lloyds Bank General Insurance Limited.Halifax Home Solutions has a 5 Star Defaqto rating.