Bargains in short supply as property prices in Market towns continue to command a premium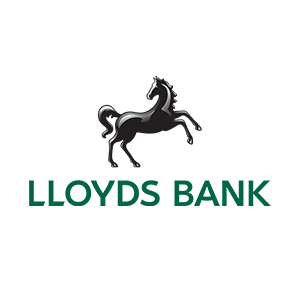 09 October 2015
Market town dwellers pay a premium of £24,000
One in 10 market towns have a house price premium of at least £100,000
House prices in market towns up by an average of £460 per month since 2005
House prices in market towns continue to command a premium over those in neighbouring areas, according to latest research from Lloyds Bank. Homebuyers typically part with nearly £24,000 more to reside in a market town in England, whilst the average house price in an English market town, at £250,686, is 7.2 times average gross earnings of all full time workers.

Majority of market towns in England command a price premium that is above their county average, and for one in 10 that is over £100k.

House prices in market towns across England are, on average, £23,938 (or 11%) higher than their county average. However, with its location close to the Chiltern Hills and within a forty minute commute to London, Beaconsfield in South Buckinghamshire has the largest house price premium across England, with homes trading at 189% (or £652,178) above the county average.

Bakewell in the Derbyshire Dales - close to the famous Chatsworth House - and Wetherby in West Yorkshire both have an average house price that is double (100%) their county average; in cash terms the premiums are £175,327 and £162,995 respectively.

In fact, one in 10 of the market towns in the survey have a house price premium of at least £100,000. They include Southwell in Nottinghamshire (with an average premium of £131,419); followed by Keswick in Cumbria (£130.100), Cheltenham in Gloucestershire (£128,591) and Ringwood in Hampshire (£125,175).
Southern England dominates the top 10 most expensive market towns
Beaconsfield is the most expensive English market town with an average house price of £997,222. Lewes (£408,641) and Midhurst both in Sussex (£403,893) are the next most expensive market towns in England.

Outside southern England, Bakewell is the most expensive market town with an average property value of £351,092.
House prices in market towns have risen by an average of £460 per month in past decade
The average house price in market towns across England has risen by £55,179 or 28% from £195,507 in 2005 to £250,686 in 2015. This is equivalent to an average rise of £460 per month over the past decade.

The biggest increase in prices over the past decade was in Beaconsfield where the average price rose by 71% (£414,126) from £583,096 to £997,222. Beaconsfield is followed by Didcot in Oxfordshire (52% or £101,374)). Lewes on the south coast (51% or £138,733), Yateley (45% or £105,262), Thame, Petersfield, Ferryhill, Cirencester (all 43%) saw the next biggest rises.
Andy Mason, Mortgages Director at Lloyds Bank, said: "Homes in market towns typically command a significant premium over their neighbouring towns. The quality of life benefits often associated with living in such locations are still proving popular among homebuyers. Market towns are often particularly attractive for those looking to move into more idyllic surroundings without sacrificing many of the important amenities they currently enjoy."