Business Barometer - business confidence bounces back in March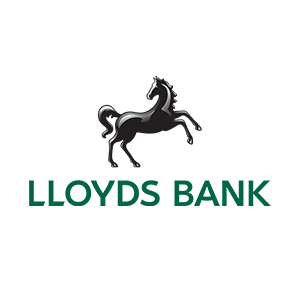 31 March 2015
The Lloyds Bank Business Confidence Barometer 'monthly snapshot' for March 2015 shows:


Overall business confidence for March bounced back to a six-month high.
The improvement has been driven by businesses being more confident about the UK economy.
However, businesses are less confident about their own future trading prospects for the second consecutive month.
Overall business confidence, which looks at companies' attitudes towards the UK economic outlook and their own trading prospects, bounced back in March to a six-month high of 53 percent, a rise of eight points from last month according to the latest Lloyds Bank Business Confidence Barometer. Over Q1, sentiment remained the highest in the business services and consumer services sectors.

It is likely that lower oil prices and signs of increased activity and confidence in the Euro area are boosting confidence of UK businesses. However, various external factors, including the stronger pound could be impacting on firms' perceptions of their own future trading prospects.

The number of businesses that cited increased confidence in the UK economy rose sharply by 19 points to an 11-month high. The overall balance of firms that were more optimistic about the economy than three months ago increased 15 points to 70 percent while those less optimistic fell four points to nine percent. The overall increase in business confidence can be attributed to the lower oil price and a more positive outlook for the economy.

In contrast, businesses' trading prospects fell for the second month in a row by four points to 44 percent, though this is still above the long-term historical average. The number of firms that were more positive about trading prospects fell by 11 points to 49 percent but those that were negative also declined, by seven points to five percent. A greater proportion of businesses were neutral, with a rise from 28 percent to 46 percent. As stated, the fall in future trading prospects may be explained by numerous external factors, including the stronger pound.

ECONOMY CONTINUES TO EXPAND IN Q1

From a sector perspective, this month saw increases in sentiment in the industrial and business services sectors, but a small decline in consumer services. The sector breakdown for Q1 shows that overall sentiment remained highest in the business service sector at 54 percent. This was broadly unchanged from Q4 2014. The consumer services sector showed an overall improvement in overall confidence with a rise of ten points from the previous quarter to 50 percent. Confidence in the industrial sector, although marginally lower than the other two sectors, remained broadly unchanged for Q1 at 43 percent.

Over the quarter, overall confidence averaged 50 percent in Q1, slightly higher that 47 percent in Q4 and indicates a modest improvement. Indications suggest that the economy continued to expand in Q1 at a similar pace to the prior quarter.

Trevor Williams, Chief Economist, Lloyds Bank Commercial Banking, said: "Business confidence this month has risen, largely driven by an improvement in economic outlook and likely due to the lower oil price and more favourable conditions for those businesses exporting to the euro area. Overall growth in Q1 looks likely to be at a similar pace to the previous quarter."

-Ends-