Business Confidence climbs to eight-month high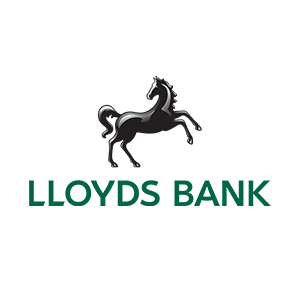 29 May 2015
The Lloyds Bank Business Confidence Barometer 'monthly snapshot' for May 2015 shows:
UK business confidence rises to highest level since September reflecting improved sentiment for companies' own prospects and the wider economy
The biggest rise in sentiment was in the industrial (including manufacturing) sector.
Companies expecting to increase staff over the coming year at strongest level for three months.
Business Barometer Question

Positive

(%)

Same

(%)

Negative

(%)

Net Balance (%)

Monthly Change

Optimism about the economy

69

23

8

61

+3

Optimism about own business

54

41

5

49

+1

Overall Business Confidence
(Average of above indicators)

62

31

7

55

+2
Business confidence is at its highest level since September, according to the latest Lloyds Bank Business Confidence Barometer, which tracks over 300 firms' views of their own prospects and the wider economy.
The Barometer's measure of overall business confidence increased two points to 55 per cent, as a result of rising optimism about trading prospects and the economy.
A balance of 49 percent said they were upbeat about their own trading outlook, rising one point from the previous month, while a balance of 61 percent reported that they were still positive about the economic outlook – an increase of three percent since April.
The survey was conducted between 7 and 17 May after the general election result.
Manufacturing sentiment improves
The net balance of firms feeling more confident in the industrial (including manufacturing) sector rose significantly by 15 points to 59 per cent on a three month average, having been subdued at the beginning of the year. The consumer services sector's confidence reading rose by one point to 53 per cent while in the business services sector, it declined slightly by two points to 52 per cent.
Employment outlook strongest in three months
The Barometer shows that in the last month, the net balance of firms expecting to increase staff numbers rose seven points to 45 percent from April, suggesting that employment levels will continue to rise.
North and Midlands show increase in confidence
The regional picture shows that the biggest increase in confidence came from firms in the North rising by 11 points to 55 per cent. The Midlands also edged up by two points to 51 per cent. Business confidence among firms in the South decreased marginally by one point, to 55 per cent on a three month average.
Trevor Williams, Chief Economist, Lloyds Bank Commercial Banking, said: "Business confidence has reached an eight month high which could be due to a level of uncertainty being removed following the election. This high level of confidence points to an acceleration of GDP growth in the second quarter of the year, following a slowdown in the first quarter."
-Ends-
Notes to editors:
The overall "balance" of opinion weighs up the percentage of firms that are positive in outlook against those that are negative. Responses are re-weighted to reflect the composition of the economy.
The industrial sector in this report represents mainly manufacturing and construction; the consumer services sector comprises distribution and transport & communications; business & other services consists of financial & business services and the public sector.
The Business Barometer results provide early signals about UK economic trends and other business surveys such as the PMI survey.
The survey started in January 2002 and research is carried out monthly on behalf of Lloyds Bank by BDRC Continental. This survey was conducted with around 300 companies with turnover above £1 million between 7 and 17 May 2015 from all sectors and regions of Great Britain.