Business confidence slips from record high as firms look to global recovery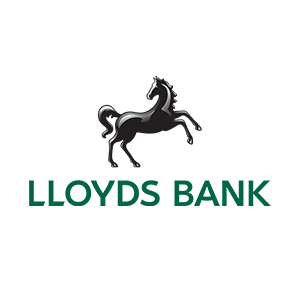 05 January 2015
Overall business confidence falls from record high in July, but remains well above its long-run average.
Business expectations for sales and orders suggest that economic activity will continue to be solid but at a more modest pace in the first half of 2015.
UK businesses urged to explore export markets beyond Europe and the US as global recovery remains volatile.
UK business confidence has slipped in the last six months, partly due to renewed concerns on global growth,according to the latest Business in Britain report from Lloyds Bank.
The twice-yearly report, now in its 23rd year, gathers the views of over 1,500 UK businesses and tracks the overall "balance" of opinion on a range of important performance and confidence measures, weighing up the percentage of firms that are positive in outlook against those that are negative.
Since the last report in July 2014, the Business in Britain report's key confidence index has decreased by ten points to 43 per cent, down from the survey's record high of 53 per cent. This was largely driven by decreases in firms' expectations of profits and orders over the next six months – reflecting a more cautious outlook for continued economic growth in 2015.
Tim Hinton, Managing Director, Mid Markets and SME Banking, Lloyds Banking Group said: "Although business confidence has slipped a little since June 2014, it is important to remember that the UK recovery remains on track."
Optimism about expected orders, sales and profits has waned a little
Expectations for total sales, orders and profits in the next six months - the three key indicators of business confidence - have all dropped but remain above their long-term average.
Over half of businesses (54 per cent) said that they expect their orders to increase during the first half of the year, while less than one in ten (eight per cent) anticipate a decline. The resulting 46 per cent overall net balance represents a ten point decrease from July 2014.
Similarly, 56 per cent of businesses stated that they think their sales will increase in the next six months, while a tenth (ten per cent) expect a drop, leading to a 46 per cent overall balance, a 12 point decrease from the middle of the year.
These declines in optimism for sales and orders have taken their toll on expectations for profits. After rising for five consecutive surveys, the net balance of firms expecting profits to rise dropped by ten points to 36 per cent. Less than half of businesses (49 per cent) expect their profits to increase in the next six months while 13 per cent think they will fall.
Despite all indices falling back from their all-time highs in the previous survey, these figures taken together indicate that economic growth will continue at a solid pace in the first half of 2015.
Prospects for overseas trade to Europe suffers decline
The weaker optimism regarding sales, orders and profitability for the next six months is mirrored by dampened expectations for exports. The net balance of firms expecting an increase in exports over the next six months fell by ten points to 41 per cent. One in ten businesses (ten per cent) expect their exports to drop while more than half of businesses (51 per cent) anticipate an increase.
This was the lowest net balance for over a year, down from 48 per cent at January 2014 and reflects the continuing uncertainty in the global marketplace.
A large part of the decrease was due to firms' expectations about Eurozone exports. The net balance of companies that expect to increase their exports to Europe declined by fifteen points to 22 per cent.
Firms' expectations on increasing their exports beyond Europe did not suffer as big a decline. The net balance of companies expecting an increase in exports to US/Canada dropped by six points to 20 per cent while for Asia/Pacific it only fell by one point to 21 per cent.
Overall, the net balance of firms' expectations about increasing exports to emerging economies eased from 15 per cent to 12 per cent.
Hiring and investment intentions have eased but remain relatively strong
Firms continue to be relatively upbeat about recruitment prospects with the balance of businesses expecting to hire more staff over the next six months, decreasing by only two points to 20 per cent.
Almost a third of companies (30 per cent) said that they will increase staff numbers during the first half of the year while one in ten (ten per cent) said they planned reductions. The net balance is the second highest reading since the survey began, having peaked in July 2014 and points to further employment gains in 2015.
At the same time, the balance of companies reporting challenges in the recruitment of skilled workers continues its post-crisis recovery with a three point increase to 39 per cent. This was the fifth consecutive rise and suggests a potential strain in the market for skilled labour which could put pressure on pay growth. However the index is still below its 1997-2007 readings which averaged 47 per cent.
Expected capital expenditure has also seen a decrease with the net balance of businesses expecting to increase their capital expenditure falling after five consecutive rises. The report shows that under a third of firms (30 per cent) expect to increase their capital expenditure over the next six months while more than over one in ten (14 per cent) are planning cutbacks. The resulting net balance of 16 per cent is a decrease of six points from July 2014 but still the third-highest reading since the survey began indicating that firms are planning to boost investment in the first half of the year.
Tim Hinton continued: "The uncertainty in Europe and across the globe more widely in the second half of the year has clearly affected businesses' intentions to export. While some economic factors will be beyond their control, businesses should still explore the growth economies beyond the traditional export markets of Europe and the US.
"The employment and capital investment figures are encouraging, implying that firms remain eager to invest in infrastructure and staff for the long term. With the right people and resources this will help secure a more sustainable income and help them grow on the international stage."
SECTOR PICTURE: Construction and manufacturing see biggest declines in confidence and capital spending in next six months
The last survey saw overall business confidence rise to its highest level since the survey began across all sectors. Since then confidence has fallen in all sectors mainly driven by declines in construction and manufacturing.
The biggest drop was in construction, with a 17 point fall to 42 per cent, closely followed by a fall of 14 points in manufacturing to 44 per cent. Although the net balance of manufacturing firms who are confident for the future has fallen back from the highs of the previous survey, the sector averages of expected orders, profits continue to point to robust trading activity over the coming six months.
There is a similar pattern in the net balances of companies that anticipate an increase in capital spending in the next six months. Construction saw the steepest fall with a 24 point drop to six per cent, the lowest level for a year. The manufacturing and hospitality & leisure sectors also reported double-digit declines in investment sentiment with falls of 13 and 10 points to 19 per cent and 15 per cent, respectively. Only the retail and wholesale sector reported a small increase. Nonetheless the overall level of expected capital investment remains higher than a year ago in most sectors.
The net balance of businesses that are seeking to increase their headcount over the next six months declined across all sectors with the exception of retail and wholesale and, especially, hospitality and leisure where sentiment has been steadily rising for over two years.
The net balance for hospitality & leisure increased by eight points to 22 per cent. Once again the construction and manufacturing sectors mirrored the decline in business confidence with the balance of firms expecting to increase headcount reporting the steepest falls, down from 37 per cent to 26 per cent and 24 per cent to 15 per cent, respectively.
REGIONAL PICTURE: Business confidence falls back the most in the North East
Overall business confidence for the next six months slipped back in all regions with the North East showing the biggest fall in its net balance from 55 per cent to 26 per cent mainly driven by a decrease in expectations for rising sales. Scotland reported the highest net balance of 51 per cent - a decrease of only two points from July's survey.
The net balance of businesses that anticipate an increase in headcount over the next six months rose in the North West, South East and Scotland. Scotland reported a large increase in sentiment of eight points to 25 per cent. The South Midlands and the North East reported the lowest scores, at 11 per cent and 12 per cent down from 23 per cent and 18 per cent, respectively. This might reflect the strong links of both regions to the manufacturing and construction sectors which have experienced falls in business confidence.
COMPANY SIZE - Business confidence falls across all company sizes
Overall business confidence fell back across firms of all sizes with the exception of firms in the £5-10m bracket where the net balance was unchanged at 50 per cent. Firms with under £1m and over £15m of annual sales experienced the steepest drop in confidence of 14 points to 35 per cent and 16 points to 42 per cent, respectively.
Companies with turnover below £1m bucked the general trend of weaker employment expectations with a two point rise in the net balance to 16 per cent. The largest decline, of 15 points, was among firms with £10-15m of annual sales who also had the lowest net balance of 15 per cent.
The economic outlook for 2015
Trevor Williams, Chief Economist, Lloyds Bank Commercial Banking, said: "Disappointing economic news from the Eurozone and concerns about the momentum in global growth have undoubtedly contributed to lower business confidence for this survey.
"However the fall in oil and other commodity prices will help ease cost pressures and, by boosting consumer incomes, help support economic growth. Continued employment growth in the UK also bodes well for domestic demand. Although the report shows that companies are concerned about global growth prospects, I expect UK economic activity to mature into a more sustainable pace of growth over the coming months."
-Ends-
Notes to editors
The Business in Britain survey has been carried out twice a year since 1992. Responses from 1503 firms were collated in November 2014 by BDRC Continental.
69 per cent of the responses came from businesses with an annual turnover below £10 million
7 per cent of the responses came from businesses with an annual turnover between £10m and under £15million
24 per cent of the responses came from businesses with an annual turnover of over £15 million
You can read the full report from here