Businesses experience improving cashflow against uncertain economic backdrop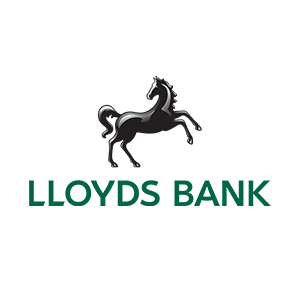 23 January 2015
Number of businesses with cashflow difficulties remains low as survey shows falling business confidence
While business expectations for growth remain strong, late payment still causing difficulties
Lloyds Bank urges companies to sign up to Prompt Payment Code
The number of businesses experiencing difficulties with their cashflow reimained low in the second half of 2014, as overall business confidence fell due to concerns about the global recovery.
The latest Business in Britain report from Lloyds Bank, which canvasses the opinions of 1,500 small and medium-sized businesses, shows that fewer than one in five businesses (17 per cent) are facing difficulties with cashflow.
While this represents only a modest improvement in the past 12 months – down from 19 per cent a year ago – concerns about cashflow have fallen from more than a third (35 per cent) in 2013.
The improving cashflow situation comes at the same time that the Business in Britain report's key confidence index shows that UK business confidence fell by 10 points from a record high of 53 per cent six months ago to 43 per cent.
Donald Kerr, Managing Director of Lloyds Bank Global Transaction Banking, which provides alternative sources of financing for customers including asset based lending and trade finance, said: "Cashflow ought to be the most important focus for any business, so the fact that relatively few have concerns in this area is very positive.
"As the economy recovers, one of the biggest risks to businesses – especially smaller businesses - is the threat of overtrading. This is where busineses take on more work than they can afford to deliver, creating a cashflow crunch.
"The fact that this does not appear to be happening, and that the number of businesses with cashflow worries has in fact stabilised over the past 12 months is also encouraging, especially amid concerns about global growth and weakening business confidence."
Cashflow is less of a problem in Scotland, where only eight per cent of businesses said they were currently experiencing problems, followed by Cumbria and the North East (12 per cent). Businesses in Gloucestershire, Oxfordshire and the South Midlands (23 per cent) were most likely to be experiencing difficulties with cashflow.
Of those businesses that are experiencing cashflow problems, late payment continues to be a major factor, with 57 per cent of businesses citing that as one of the causes, followed by fall in demand (37 per cent).
Donald Kerr added: "Late payment continues to be a problem for many businesses. Widespread adoption of the Prompt Payment Code would help, but businesses also need to carry out thorough credit checks on customers and set out clear payment terms at the outset of any relationship.
"Invoice finance can also help alleviate these pressures by allowing businesses to borrow against the future value of their invoices, avoiding payment delays and improving cashflow."
Ends