Businesses with UK interests cite political risk as their major challenge for growth in 2015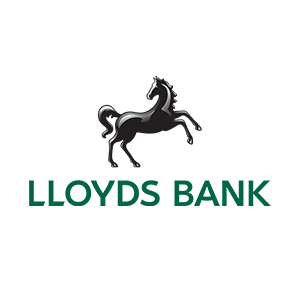 05 February 2015
Business leaders of major listed companies with operations in the UK report political risk as their major challenge in 2015
Business leaders think a UK exit from the EU is plausible but unlikely
Just under two thirds (62 per cent) believe UK economy will outperform the global economy this year
Business leaders also concerned about macro-economic uncertainty
Businesses call for the next Government to reduce regulatory burden, improve workforce skills and infrastructure in the UK
Over a third (37 per cent) intend to change their corporate culture or their organisational structure in the next 12 months
Half of (50 per cent) respondents cite hiring, retaining and developing talent and skills as a key priority
The overwhelming majority (95 per cent) of business leaders believe that the UK is an important region for their company's performance over the next 12 months
Business leaders of major companies* who state that the UK is important to their company's performance have cited political risk (51 per cent) as their major challenge in 2015 according to new research from Lloyds Bank Commercial Banking which will be launched today at the annual Lloyds Bank Business Leaders' Summit.
Furthermore, seven out of ten (70 per cent) business leaders think a UK exit from the EU is plausible but unlikely and this potential change concerns only four out of ten (43 per cent) business leaders who cite this as a significant risk.
Business leaders are also bullish about how the UK economy will perform this year with just under two thirds (62 per cent) believing that the UK economy will outperform the global economy this year.
Clare Francis, Managing Director, Global Corporate Banking, Lloyds Bank Commercial Banking said: "The current UK political agenda is front of mind for a significant majority of business leaders and is cited as their biggest challenge this year. Nonetheless despite an environment of uncertainty business leaders are bullish about how the UK economy will perform compared to the global outlook."
Businesses' call to action
When asked what businesses want from the new Government in May:
Nearly two thirds (65 per cent) cited reducing regulatory burden
Over half (54 per cent) of businesses cited improving workforce skills
Four out of ten (41 per cent) have called for improving logistics and communications infrastructure
"Whilst it is no surprise that businesses would welcome less regulation businesses are clearly also focusing their mind on the challenge of ensuring that their workforce have the right skills in place to grow and that improvements are made to both logistics and the communication infrastructure. For any economy and business to improve it is imperative to ensure that the workforce has the right tools in place so that the UK can continue to compete on the world stage," Francis continued.
Key strategic priorities for the next 12 months
Furthermore respondents cite a varied choice of key priorities over the next 12 months including:
Half of (50 per cent) respondents cite hiring, retaining and developing talent and skills as a key priority
Over a third (38 per cent) intend to innovate faster and more effectively
Over a third (37 per cent) intend to change corporate culture or their organisational structure
A quarter (25 per cent) intend on improving their brand position and reputation
A quarter (27 per cent) want to become more resilient to risk
Over a third (35 per cent) intend to grow their customer base
When asked what policies would best support UK exports:
Four out of ten (41 per cent) would recommend developing globally competitive high-value manufacturing industries
Under a third (30 per cent) want to use Government policy to promote innovation
A quarter (25 per cent) believe UK energy prices should remain low
A quarter (26 per cent) cite pursuing bilateral and multilateral trade agreements
A fifth (20 per cent) would encourage promoting British interests abroad
UK cited as key region for most businesses
The overwhelming majority (95 per cent) of business leaders also believe that the UK is an important region for their company's performance over the next 12 months and of those that have deemed the UK as important for their business the vast majority (91 per cent) will either be increasing their level of investment into the country or keeping it the same with only 5 per cent considering decreasing their level of investment.
Call to specialise the UK economy
Just over half of (51 per cent) business leaders also believe the UK should follow an economic policy of specialising by supporting the most competitive industries. Just under a third (31 per cent) also believe a policy of rebalancing should be pursued.
In terms of specific financial risks the key concerns for business leaders were as follows:
Three quarters (75 per cent) cited macro-economic uncertainty
Over a third (34 per cent) said the unintended consequences of banking and financial market regulation
Less than a third (32 per cent) cite market rates including FX and interest rates
Just under a quarter (24 per cent) state pension concerns
A fifth (19 per cent) have a concern on access to liquidity
Under a tenth (9 per cent) state access to capital markets
"Whilst concerns regarding the macro-economic environment remain, there is a drive to push the UK economy to become more specialised and recognised for its well performing manufacturing industries. However businesses are looking inwards to what changes they also need to make to their own company and culture in order to meet the challenges and opportunities over the next 12 months," concluded Francis.
ENDS
Notes to editors
*Survey polled 82 business leaders from a mix of large UK listed companies, UK subsidiaries of major overseas companies, major private companies, the majority of which have a turnover of £750m and above. The Lloyds Bank Business Leaders Survey 2015 was undertaken in January 2015 by a data collection agency and Kite Global Advisors were responsible for the analysis, reporting and interpretation of the survey results. .
The Lloyds Bank Business Leaders Summit will take place on Thursday 5 February, bringing together industry leaders and policy makers. It is a closed event.