Club Lloyds benefits extended with new credit card offer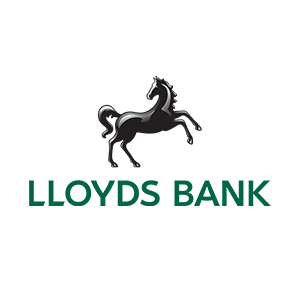 30 April 2015
Club Lloyds customers will receive a £12 refund on the £24 Choice Rewards Credit Card account annual fee
Club Lloyds customers can already benefit from around £300[i] worth of gross interest and benefits over the course of a year
Since launch, Club Lloyds has given out over 250,000 annual Gourmet Society memberships and 1.5 million cinema tickets
From today, Club Lloyds customers can benefit from a £12 refund on the £24 Choice Rewards Credit Card annual account fee, extending the suite of benefits that Club Lloyds offers.
The Choice Rewards Credit Card gives customers Choice points every time they shop, and allows them to redeem the points for cash back, shopping vouchers, travel rewards and magazine subscriptions.
This is the first credit card offer exclusively for Club Lloyds customers, and adds to the existing benefits available. Club Lloyds offers a competitive rate of credit interest up to 4% on current account balances, as well as exclusive access to mortgage, savings and home insurance banking offers and a choice of Lifestyle Benefits such as cinema tickets and restaurant discounts.
Claire Garrod, Current Accounts Director at Lloyds Bank, said: "Club Lloyds was designed to reward customer loyalty, by offering a competitive current account with exclusive benefits across our products. We are delighted to extend the Club Lloyds banking offers to include the Choice Rewards Credit Card, which will provide more value to our customers."
Since the launch of Club Lloyds, over a quarter of a million people have selected the annual Gourmet Society membership benefit, and are now benefiting from discounts at over 6,000 restaurants around the UK and Ireland. In addition, over 1.5 million cinema tickets have also been given out.
Customers will receive a letter on the anniversary of joining Club Lloyds to select their benefits for their second year of membership, allowing them to maintain the benefits they selected in their first year, or choose new options in their second.
In addition, customers can also benefit from Lloyds Bank's Everyday Offers and It's On Us schemes. Everyday Offers is an online service that allows customers to earn up to 15% cashback using offers at the places where they regularly shop. It's On Us, allows Lloyds Bank to say thank you to 1000 customers every week for their loyalty and pay them back for something they've bought on their Lloyds Bank debit or credit card, up to the value of £500. So far, customers have received money back for items such as games consoles, yoga classes and flights.
-ends-
---
[i] Derived from the potential to earn £196 gross interest from the Club Lloyds Current Account and £102 gross interest from the Club Lloyds Monthly Saver