Commute for an hour to save £450,000 on house prices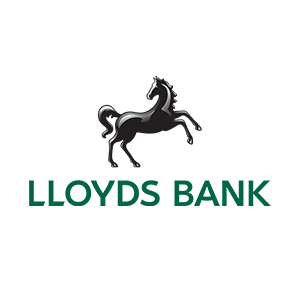 29 July 2015
The Lloyds Bank commuter towns survey looks at differences in houses prices between the commuter town and the place of employment as well as the costs and time of commuting when travelling to work using the national rail system.

Commute for an hour to save £450,000 on house prices
Average house prices drop from £722,000 in central London to £272,000 in commuter towns an hour outside of London.
Wellingborough tops the list of the most affordable commuter towns.
However people that work in Birmingham and Manchester can be better off living in the city centre, rather than commuting.
Commuters with up to an hour's rail journey to London save, on average, £450,0001 (or 60%) on the average house price compared to those living in central London, according to latest research by Lloyds Bank.
Towns an hour's commute from central London, which include Crawley, Newbury, Colchester and Chatham have an average property price of £272,000: a significant contrast to the average of £722,000 for a property close to their place of work in central London (zones 1 and 2).
In contrast, the average annual rail cost of £4,944 from these areas in the 'one hour zone' is relatively small (See Table 1), and means a commuter would need to travel for 91 years for the total rail costs to wipe out the difference in average house prices.
Closer to central London saves travel time but not money
Twenty minutes closer and house prices begin to rise. Commuters from towns approximately 40 minutes away from central London, including Reading, Stevenage, Sidcup and Billericay will have to pay an average house price of £349,000: still some £373,000 (52%) lower than in zones 1 and 2 - and with a less significant average annual rail pass cost at £3,499.
Even at up to twenty minutes distance away from the heart of the capital, commuters from towns such as Ilford, St. Albans and East Croydon benefit from an average house price that is nearly £321,000 lower than in central London.
Though examples are rare, some commuters to central London do live in areas that command higher average house prices: commuters to London from Beaconsfield, for example, pay a higher average house price (£921,516) than central London while also having to cover the cost of an annual rail cost of £3,788. Nearby, Gerrards Cross also has an average house price that is £32,525 higher.
Andrew Mason, Mortgages Director at Lloyds Bank, commented:
"It's no surprise, for London at least, that the further you commute the larger the difference in house prices – though, of course, the journey also gets longer and more expensive. The decision to commute is not simply a trade-off between financial costs and journey times. Quality of life is an important consideration and in nearly all towns in this survey housing affordability is significantly better with a London salary compared to what can be earned locally.
"For commuters with up to an hour's journey to central London, the reward is an annual salary that is, on average, 22%, or £8,500, higher than what they could earn in their place of residence - which is close to £38,500. In the ten most affordable commuter towns the uplift in annual earnings by working in London is nearly £13,000."
Most affordable commuter towns north of London
One of the key factors for most commuters is the significantly higher annual salaries that can be earned from working in central London compared to their place of residence. In many cases this helps make housing considerably more affordable.
The most affordable commuter town is Wellingborough in Northamptonshire where the average house price (£160,245) is 3.4 times the average annual earnings for zones 1 and 2 (£46,915). On the other hand, the house price to earnings ratio based on local average annual earnings is significantly higher at 4.9, as the average wage in Wellingborough itself is £33,001.
The next most affordable commuter town is Kettering (also in Northamptonshire) with an average house price that is 3.8 times the average annual earnings in zones 1 and 2; followed by Peterborough (3.9), Chatham (3.9) and Luton (4.0). Commuters in these towns are earning, on average, close to £13,000 more than they would in their place of residence (£34,160). (See Table 2)
Where it pays to live in the city
Unlike the norm in London and the South East, commuters to some of the UK's major cities are paying more than if they lived in the city.
For commuters to Britain's second and third largest cities, Birmingham and Manchester, house prices are often higher outside the city. The average house price in Birmingham is around £162,000, but several towns around 40 minutes rail journey away – including Walsall, Wolverhampton, Coventry, Burton on Trent and Leamington Spa – command higher average house prices of around £175,000. Commuters from these towns also have to pay almost £1,900, on average, for an annual rail pass.
The same applies to a number of towns that are approximately 40 minutes away from Manchester, such as Warrington, Chorley, Huddersfield and Macclesfield, which also have a higher house price (£168,000) than in Britain's third largest city (£151,330).