Consumer confidence continues as majority of people meet debt repayments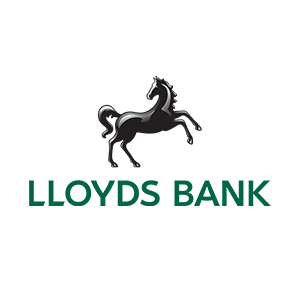 05 August 2015
Over eight in ten say they are in control of their debt repayments
Men are more likely than women to use a loan to fund an anniversary
Consideration towards using a personal loan has risen by over 50% in past three months
The second Lloyds Bank Lending Report shows that people surveyed continue to feel upbeat when it comes to the future of their finances. Confidence levels in paying off unsecured debt remain high, with four in five (83%) of those surveyed feeling confident or very confident that they will meet their future repayments.
There has also been a rise amongst those who are able to keep up with their current debt repayments at 84% for quarter 2, (from 81%) compared to the first three months of the year. Fewer people have missed payments compared to the beginning of the year, with only one in ten (11%) saying that they had missed at least one payment in the last 12 months, compared to 13% in the first quarter of the year.
Sam Clark, Head of Loans at Lloyds Bank, said: "We are starting to see encouraging signs as more people can better manage their loan repayments. In addition, there has been an increasing shift in those saying that they will not need to take out more debt in the future.
"Overall, the results paint a positive picture and the upward move in consumer confidence will help a lot more people feel more in control of their finances."
The top reasons people have taken out a personal loan include consolidating debts so that they are all in one place (31%), and purchasing a car or bike (28%). However, unsecured borrowing to making home improvements saw a decline (15%), a fall of five percentage points.
Of those who used lending to fund a special occasion, nearing half (45%) took out a loan to fund someone else's birthday. While those who fund an anniversary (15%) remains static, 19% of men are planning to use a loan to fund an anniversary, where as only 11% of women are planning to do the same.
Consideration towards using a personal loan[i] has risen over the past three months by 58% (12% of people to 19%), as has the consideration of credit cards which offer rewards, from 10% to 16% in the last quarter. Low interest credit cards have also seen a significant jump in consideration from 13% to 21%. Overdrafts consideration has increased from 5% to 9%, while the consideration of peer-to-peer lending has doubled over the past three months to 4%.
Applying for a loan has remained relatively stable in the past three months, with online[ii] (45%), tablet (5%) and mobile phone (5%) devices collectively being the most popular channels at 50%, followed by in branch at 32%.
Ends
Notes to editors:
Consumer research is compiled in conjunction with Ipsos MORI: Ipsos MORI interviewed a representative sample of 6,210 adults who hold a bank account aged between 18-75, of these 3,837 have unsecured debt. Interviews were conducted online between three fieldwork periods, 16th April 2015 – 27th April, 21st May 2015 – 29th May 2015, 15th June 2015 – 24th June 2015. Survey data were rolled together to form a quarter 2 data set and were weighted to the known population proportions of this audience. Unsecured debt is any credit obtained that has not been secured on a house/car.
People surveyed confidence in paying off debt in six months' time: n = 3732
People surveyed who hold a personal loan n = 753
People surveyed who are funding a special occasion n = 530 Male n= 237 Female n=293
For further information
Laura Brodkin

020 7356 2200 / 07786 335 317

Siobhan McCluskey

020 7661 4669 / 07795 611 179
---
[i] A personal loan up to the value of £25,000
[ii] Online refers to applications made using a computer or laptop