Doors open for Second Steppers: fewer families still stuck in first homes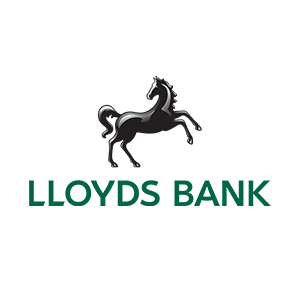 05 June 2015
But many continue to face a £128,000 price gap to jump up the housing ladder

Most Second Steppers are no longer trapped in negative equity as their equity position is boosted by rising house prices and an influx of first time buyers.
But tough challenges remain – Second Steppers typically need to find an extra £128,390 to fund the move to their preferred second home of a detached property.
One in three (33%) Second Steppers think it will be easier to sell this year, almost treble that of 2012.
And a third (37%) are keen to make the move now to take advantage of the more buoyant housing market.
Lloyds Bank has today launched its fifth annual Second Stepper report which tracks the ongoing plight of first time sellers. The report reveals that over the past five years conditions have significantly improved, with today's Second Steppers benefiting from an influx of first time buyers and surging house prices which have led to an equity boost for many and more confidence in being able to make the jump to the next step.
Second Steppers are the link between first time buyers and the rest of the housing ladder. They are living in the homes that the first time buyers need to buy to keep the market moving. Without movement from Second Steppers, movement on the ladder comes to a standstill on the second rung. Many had previously found themselves stuck in their starter home with little or no equity as the economic downturn took hold.
Second Steppers sitting on equity boost of £87,000
Higher house prices have increased the equity of those still living in their first homes, with seven in ten (71%) feeling that their equity position has improved over the last year.
The current crop of Second Steppers typically would have bought at the bottom of the market in 2009 when prices were at their lowest, with the average price of a typical first time buyer home in 2015 now 31% higher than in 2009. Resulting in today's Second Steppers having an average equity level of £87,0961; this is equivalent to 29% of the average price of a typical Second Stepper home2 (£304,963). The estimated average equity level has risen by over £36,000 in the past year from £50,655 due to an increase in the prices paid for first time buyer homes.
The price paid for a home by a typical Second Stepper is more affordable now than it was a year ago, when compared with earnings. Second Steppers' housing affordability has improved significantly in the past year from 7.13 times UK gross annual average earnings in 2014 compared with 6.4 in 2015.
Plugging the gap – tough challenges remain
Despite increasing house prices boosting equity levels for Second Steppers, the findings show people living in their first home still have to find an extra £128,390 to plug the gap between the sale price of their current property and the cost of the house they would ideally move to – typically a detached property. This gap reduces to £17,864 if the Second Stepper moves to a semi-detached home.
However, across the country, there are significant regional variations in the size of this gap. In Northern Ireland, people will need to find £68,000 extra to make the step to their desired second home. At the other end of the scale, people in London need £330,000 to make the jump.
The report reveals that the size of the deposit required (47%) and perceived tighter mortgage lending criteria (40%) are still seen as the biggest barriers to moving home. However, over one in three (37%) believe the market conditions for Second Steppers has improved compared to a year or so ago and a third (33%) think it will be easier to sell their property this year compared to last.
Barriers to next step reducing – a surge of first time buyers helps to boost confidence
Last year saw the highest number of first time buyers enter the market in seven years and this has contributed to Second Steppers being more confident that there is the demand coming through to allow them to sell. Almost half (48%) of Second Steppers say there are now more first time buyers in the market and just over a quarter (26%) see a lack of buyers as a key challenge, significantly reducing by 15 percentage points since 2013.
A fifth (21%) of Second Steppers see economic uncertainty as a key challenge, compared to a quarter (26%) last year and over a third (36%) in 2013. Unsurprisingly, the number seeing negative equity as a challenge also reduced to just 13% and there has been a significant reduction in concern over potential interest rate rises, with a third (32%) of respondents citing this a key challenge compared to almost half (44%) in 2014.
Andy Hulme, Lloyds Bank mortgages director, commented: "Over the past few years Second Steppers have faced some tough challenges and many have been stuck in their first homes. We are now finally seeing a much needed boost to this vital part of the housing market, enabling more Second Steppers to make the next move on the housing ladder.
"Whilst challenges remain as Second Steppers try to bridge the gap to the next rung on the ladder, a steady rise in property values in 2015 should further ease the constraint on many and this will have a positive knock-on effect for the whole of the housing market."
Rising house prices driving Second Steppers to make the move
The report also shows that almost half (47%) of Second Steppers say that rising house prices have had a positive impact on their situation and ability to move up the ladder. Regionally, those in Central London (53%), East Anglia (63%) and the South East (52%) feel more strongly that rising house prices have had positive impact. Only 39% of those in the North East feel they have been positively impacted.
In addition, eight out of ten (80%) predict further house price rises in the next 12 months. There are some regional variations however, 66% in the North East think this will be the case, rising to 91% of those based in Central London.
The report shows that these increases are driving more Second Steppers to consider moving. One in three (37%) say the recent house price increases have encouraged them to move, almost half (48%) now want to move to take advantage of the record low mortgage rate environment and a similar number (52%) are keen to take the next step to benefit from the low base rate environment.