First year students now expect to have £30,000 of student debt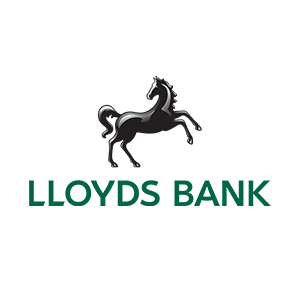 15 August 2015
The average estimated student debt has increased by over 15% compared to last year and now stands at £22,131.
Just under one in three (31%) think it will take longer than 20 years to pay off their student debt.
Over half (54%) of students surveyed either can't meet or can only just meet their outgoings each month.
However, almost three in five (58%) are confident that they'll be able to secure a job within their preferred industry after they complete their studies.
The fifth annual Lloyds Bank Student Finance Report reveals another year-on-year uplift in students' overall estimated debt – rising by over 15% to £22,131 compared to last year's estimate of £19, 217. Driving this are first year undergraduates, who now expect to come out of university with £30,002 of student debt.
Expected levels of debt from students at all stages in their education have now reached record levels, with half (49%) of full-time students in 2014/15 saying that their overall debt after completing their current university course will be over £20,000.
Although the estimated levels of debt are increasing, there has been little change in students' concerns with the levels of debt they are accumulating whilst doing their current degree. Just under half (44%) said they were concerned, compared to a similar number (47%) last year. However, there is a significant difference between genders, with 48% of female students saying they are concerned about their university debt compared to just 39% of men.
Just under one in five (19%) students who are using student loans to finance their education believe they will never pay off their student debt and almost another third (31%) believe it will take them more than 20 years. Both of these figures show an increase from 2013/14 where just 14% felt they would never pay off their debt and 29% thought it would take more than 20 years.
In addition to concerns about levels of future debt, many students are also struggling to make ends each month meet whilst studying; with over half (54%) not being able to meet or only just meeting their outgoings each month. Of this group, over a third (36%) said that they can meet their monthly outgoings, but money is tight. However, there are some grounds for optimism as this figure is lower than in previous years (40% in 2013/14, 38% in 2012/13, and 40% in both 2010/11 and 2011/12).
Two in five students (40%) said they feel like they meet their monthly outgoings with money left over. In this scenario, almost half (48%) just kept the surplus money in their account. Others were more celebratory, with 22% saying they bought or did something to treat themselves (25% of female students surveyed said this vs. 18% of males), 11% went out for a special meal and 9% booked a holiday. Over a quarter (27%) said that they put any additional money in to a savings account or ISA.
Claire Garrod, Lloyds Bank current accounts director said: "Estimated levels of debt are continuing to rise for students, with the average now at over £22,000. This is obviously a significant amount, however the number of students concerned about this debt has dropped this year and the majority are confident about their job prospects after graduating.
"For those that find money is tight at university, student current accounts are in place to help ease the burden. Students should look for accounts that offer an interest and fee-free planned overdraft, as well as discounts and cashback offers. Money management tools and banking apps can also help students to manage their money on the go and feel more in control of their finances."
Despite the financial implications for many whilst studying, overall, student confidence in getting a job in a preferred industry after graduating is relatively high. Almost three in five (58%) said they feel confident (19% very confident, 39% fairly confident) compared to just over third (34%) that do not feel confident (10% not at all confident, 24% not very confident).
Confidence is highest amongst those in their first year of study (62%) and lowest amongst those in their second year of study (53%). Unsurprisingly, confidence varies between subjects being studied. 93% of those studying medicine or veterinary were confident in their job prospects, along with those studying computer sciences (71%) and business, economics or accountancy (69%). At the other end of the spectrum just 32% of those full-time students in 2014/15 studying psychology were confident they would secure a job in their preferred field, along with 37% of arts and humanities students.