Regional PMI - Growth maintained at robust place in February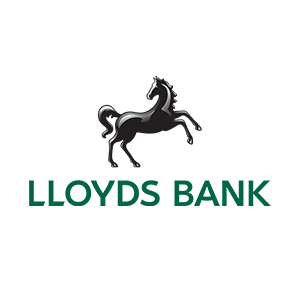 09 March 2015
Twenty-eighth consecutive monthly increase in business activity recorded across England
London leads as the region with highest growth in output recorded in February
Strong pipeline of new work
Increases in job creation with record high in the West Midlands
Average costs rise in February following a slight fall during January
Private sector activity growth across England and Wales remained strong in February, according to the latest Lloyds Bank Regional Purchasing Managers' Index® (PMI®), contributing to an acceleration in the overall rate of job creation. A strong pipeline of new work helped to support growth in business activity. Meanwhile, inflationary pressures began to re-emerge as average costs increased amid reports of higher wages.
Although the index measuring overall business activity across England fell slightly from 57.2 to 56.9 in February, the latest figures are significantly above the 50.0 'no change' mark, indicating strong growth of private sector activity. This was the twenty-eighth consecutive monthly increase in business activity across England.
Stronger business activity was recorded in all nine English regions, with London leading for the second month in a row this year (index at 58.9). Other notable increases were recorded in the West Midlands (57.7) and Yorkshire & Humber (57.5). The slowest overall rates of private sector output growth were recorded in the North East (53.4) and East Midlands (53.7) where levels of growth weakened.
In Wales business activity continued to grow (56.9), but at a slightly slower rate than in January (58.3) signalling a continued strong, albeit slower, increase in private sector output.
Companies recorded a strong pipeline of work in February, with the rate of growth of new business in England the fastest in three months, and Wales also seeing a marked increase.
Job creation picked up, with six of the nine English regions, and Wales, recording accelerated increases in employment in February. The strongest overall rise in staffing numbers was seen in the West Midlands, where job creation reached a survey-record high for the region with an index score of 58.3.
Inflationary pressures also strengthened in February as average costs increased and prices charged by firms rose at a faster rate.
Tim Hinton, Managing Director, Mid Markets and SME Banking, Lloyds Banking Group said:
"Companies across England and Wales continued to see strong growth in February, particularly in business activity.
"The most encouraging news was the rise in employment, with job creation in some regions hitting the highest ever rate recorded by the survey.
"Whilst overall cost pressures remain historically low, raw material prices have begun to rise which could place pressure on firms in the coming months."
– Ends –
England's Regional PMI® surveys are based on data compiled in February 2015. Survey responses reflect the change, if any, in the current month compared to the previous month based on data collected mid-month. For each of the indicators the 'Report' shows the percentage reporting each response, the net difference between the number of higher/better responses and lower/worse responses, and the 'diffusion' index. This index is the sum of the positive responses plus a half of those responding 'the same'. Diffusion indexes have the properties of leading indicators and are convenient summary measures showing the prevailing direction of change. An index reading above 50 indicates an overall increase in that variable, below 50 an overall decrease. The headline index for the English regions was first compiled in January 2001.