Half of people don't have enough savings to cover the cost of emergencies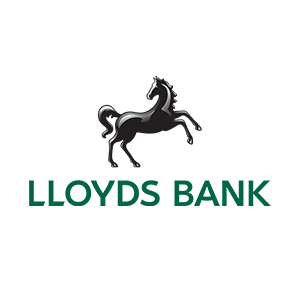 04 March 2015
Savings levels remain low, with 50% of people having less than two months' income in savings
Within this group, one in three (34%) have less than one months' income saved
However, almost half (48%) say they would need at least two months worth of income in emergencies
Eight in ten people think it's important to save but less than a third have been able to put anything away in the last quarter.
The latest Lloyds Bank Savings Index paints a flat picture for the nation's savers over the last six months. However, compared to this time last year the index has increased by seven percentage points from 91, currently sitting at 98.
Despite the continued economic improvement, savings levels remain low. Half the population (50%) have less than two months' income,in savings.This figure includes 34% of people who have less than one months' income saved.
Half (48%) say that they would need at least two months worth of income in emergencies, with this figure including one in five (21%) who would need four months' income or more to cope financially. A further one in five admits that they don't know how much they would need to have in savings to cover unexpected outgoings.
Almost a fifth (19%) of the population do have more than four months' of income in savings, giving them a more substantial savings buffer to call upon if required.
A lack of spare money remains the biggest reason for not saving
More than a third (36%) of people said they are unable to save due to a lack of spare money, a four percentage point increase from the prior quarter. The number of people who have been able to save remains stable from previous quarters, with 25% stating they are able to save regularly throughout the year. However, almost one in three (30%) haven't been able to save at all.
Philip Robinson, Director of Savings, Lloyds Bank, said:
"Despite an increasingly improved picture for the UK economy, the levels of savings for many remain static. With the lack of spare money at the end of the month a clear worry for consumers, it is reassuring to see such high levels of savers keen to put aside money for a rainy day. By putting away even a small amount each month, consumers should start to see their savings grow, and be better prepared for unexpected costs."
The outlook for savers
Attitudes towards savings remain similar to previous quarters, with 84% agreeing that it's important to save regularly. In addition 82% of people would rather pay off debt before they start to save, with this figure being stable over the past year. Two thirds (67%) expect to save more over the next 12 months, up four percentage points on a year earlier. Just under a quarter (23%) think they will save less in the next 12 months or stop saving altogether.
ENDS
Notes to editors:
Research was conducted via online omnibus by TNS Financial Services. 3,440 respondents answered the survey through October, November and December 2014.