Half of SMEs put reducing red tape as top priority for new Government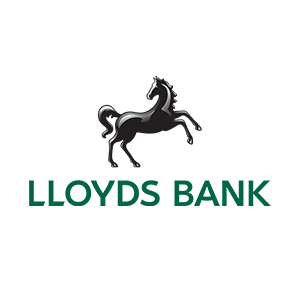 05 June 2015
51 per cent of small to medium sized businesses say new Government should cut red tape
Over two fifths are calling for better incentives to invest, while a third said that the skills gap needs urgent attention
Sectors which cited reducing red tape as their top priority included real estate and energy
British small businesses say reducing red tape and improving incentives for investment should be the top priorities for the new Government according to a new study from Lloyds Bank.
The findings show that over half of small to medium sized businesses (51 per cent) believe that reducing red tape should at the top of the to-do list for the new Government, while over two fifths (42 per cent) say that better incentives to invest are needed.
The third highest priority cited by businesses nationwide should be action to tackle the skills gap through more vocational education such as apprenticeships.
The full results are below:
Question: What should the new Government's priorities be for SMEs?
Reducing red tape 51%
Better incentives to invest 42%
Improving access to the right skills 31%
Tackling late payment and financial advice 24%
Opening up barriers to overseas trade 17%
Source: Data collected in April 2015 from over 1,500 respondents through BDRC Research Agency
Tim Hinton, Managing Director, Mid Markets and SME Banking, Lloyds Banking Group, said: "Small and medium sized businesses have clear views on what the new Government's priorities should be, to help with their growth ambitions.
"Businesses have welcomed the Government's recent commitment to cut red tape and they recognise it as a priority. However they will want reassurance that their concerns about skills, investment and exports will also be addressed.
"We are playing our part to help businesses to start up, expand and trade overseas – for example by increasing our net lending, trade finance support and by supporting the Advanced Manufacturing Training Centre – but it is clear that more can be done to give SMEs the confidence to invest for the long-term."
Sector Picture
Sectors which cited reducing red tape as their top priority included real estate (60 per cent) and energy (57 per cent) compared with the national average of 51 per cent while improving access to skills was the top priority for the healthcare sector and public sector including education and charities.
ENDS
NOTES TO EDITORS
For more information contact Ed Smith, Media Relations Manager T: 0207 661 4936
The Business in Britain survey has been carried out twice a year since 1992. Responses from 1500 firms were collated in April 2015 by BDRC Continental.
- 65 per cent of the responses came from businesses with an annual turnover below £10 million
- 10 per cent of the responses came from businesses with an annual turnover between £10m and under £15million
- 26 per cent of the responses came from businesses with an annual turnover of over £15 million
The breakdown by sector is on the attachment.